PUBG joins StarSeries i-League
StarLadder has announced they jointly with ImbaTV reached an agreement with PUBG Corporation for orgnisation of the international 3rd-party-tournament (organised by independent tournament organisers) in the game title PLAYERUNKNOWN'S BATTLEGROUNDS.
The tournament will be co-branded "StarSeries i-League PUBG". It will take place between 1st and 4th of March 2018 in "Kiev Cybersports Arena", Ukraine.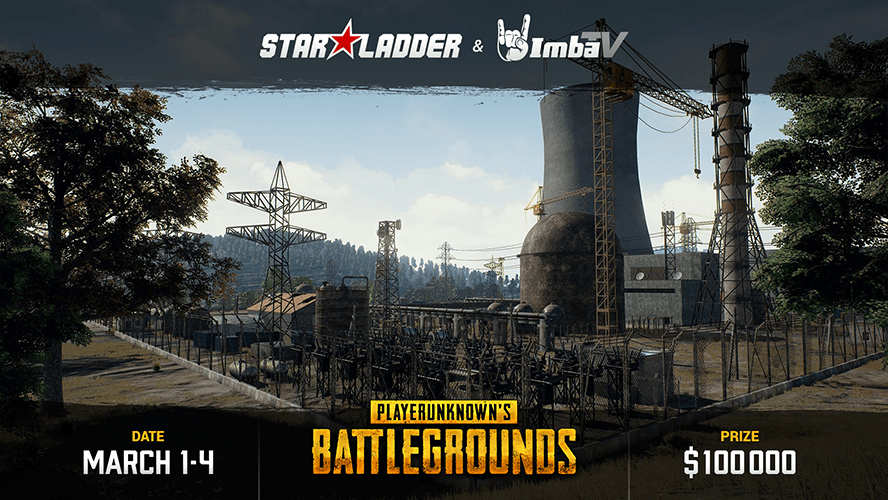 One of the most important features is that the tournament will be organised in a team-format only (Squad mode). The tournament organisers will directly invite 16 strongest teams from all over the world. The prize pool will amount to $100,000.
Regional distribution of direct invites:
North America: 4 teams
Europe: 3 teams
China: 3 teams
CIS: 2 teams
Asia: 1 team
South America: 1 team
South-East Asia: 1 team
Oceania: 1 team
During the years of 2016 and 2017 StarLadder and ImbaTV have successfully organised 14 worldwide tournaments in CS:GO, Dota 2 and Hearthstone with the LAN-finals in Shanghai, Los Angeles, Minsk, Kiev, Moscow.
Source: StarLadder official site.