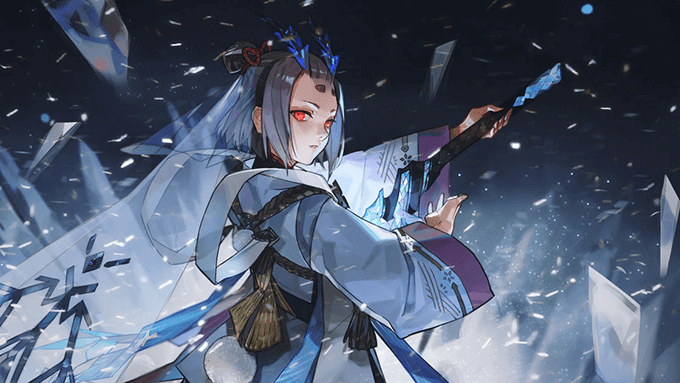 November 30th Update Preview
Here's a preview of the Onmyoji Arena update on November 30th, 2018 has announced by NetEase Games on the Onmyoji Arena official Facebook page.

Onmyoji Arena will change the lineup of limited-time free Shikigami on December 3rd. The new free Shikigami will be: Kingyo, Ebisu, Vampira, Tanuki, Higanbana, Umibozu, Maestro, Menreiki, and Hone Onna.
The Shikigami Maestro, Menreiki and Hone Onna have a difficulty level of Hard or Extreme. Therefore, players who have been in Heian-Kyo for less than 7 days are unable to use these Shikigami for free.

Yuki will officially join Onmyoji Arena after the update! His position is Samurai and Play difficulty is normal. He is recommended for the Top or Jungler role. Onmyoji Arena players can purchase Yuki for 12,888 coins or 48 Summon Amulets.

Make a Snowman!
Event period: After the update on November 30th – December 6th, 2018.
Even in the most freezing of temperatures, happiness can warm the heart. Although he has just become the newest member in Heian-Kyo, Yuki still thinks of his home and recalls the fond memories of his time spent there. To welcome our newest member, let's all make a snowman together!
During the event, players can obtain "Snowball" by participating in matches. Use these Snowballs and build a snowman to obtain rewards. Also, players who have purchased Yuki will be able to obtain Yuki's dyed skin trial card!

1. Spectate Interface
To help spectators better understand and compare the progression of the match they are viewing, a coin and EXP graph will be added to the Spectate Interface.
2. Wheel Placement Settings
A new option for Wheel placement will be added. Players can personalize their Wheel placement through Settings -> Control -> Ability Casting.

1. Players cannot gift skins that can only be redeemed using Soul Stones.
2. For certain Shikigami, new displays for passive ability effects and cooldown timers will be added.