June 1st Update Patch Notes
Onmyoji Arena June 1st Update will take place from 10:00 AM to 12:00 PM, June 1st (GMT+8). Servers will be up and running during this period, therefore players can login and play as usual.

FREE SHIKIGAMI LINEUP ADJUSTMENTS
Onmyoji Arena will change the lineup of limited-time free shikigami on June 4th, 2018. The new free shikigami will be Chin, Umibozu, Ryomen, Jorogumo, Kiyohime, Ebisu, Mouba, Hone Onna and Hannya.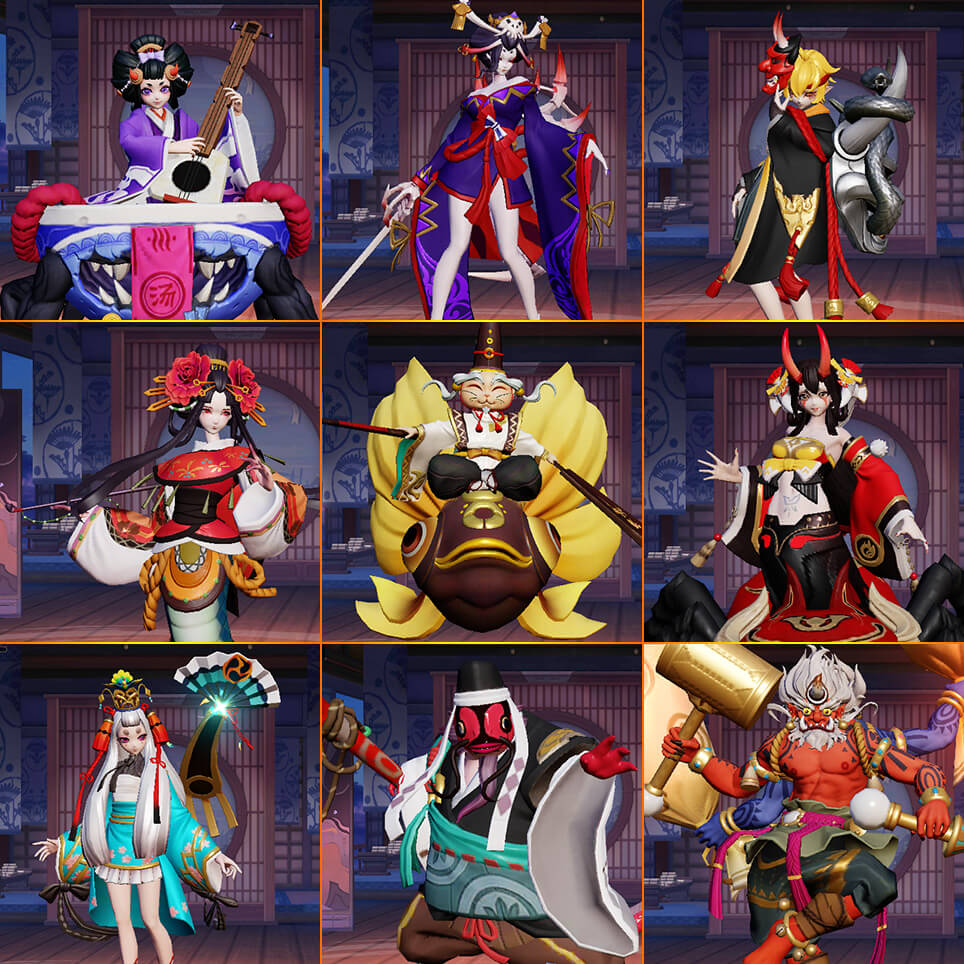 Of these shikigami, Mouba, Hone Onna and Hannya have a difficulty of Extreme. Onmyoji who have been in Heian-kyo for less than 7 days can't use them in battle.

NEW SHIKIGAMI ENENRA
This update sees Enenra make her official debut on the Heian-kyo battlefield. Her Egg skin and rare Spring Peach skin will also be available to purchase in the Skin Shop.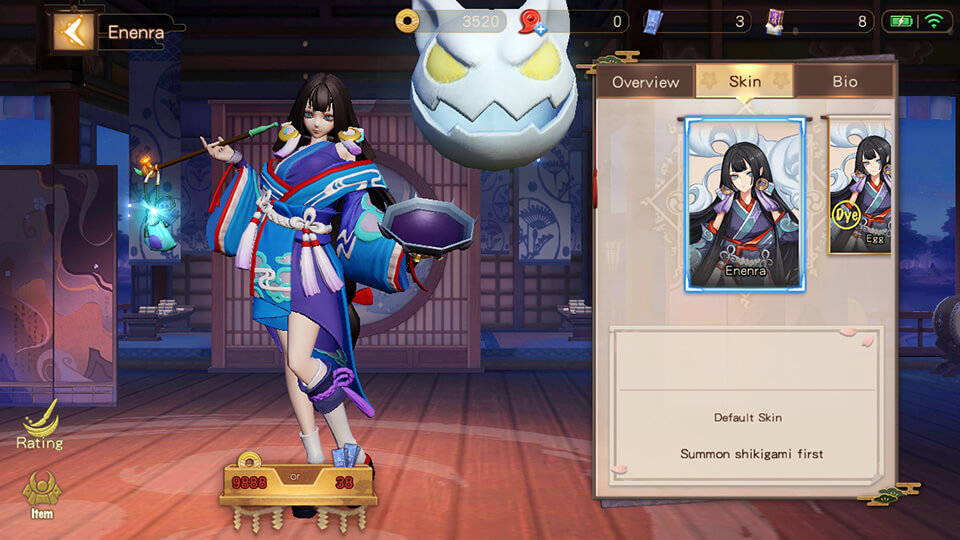 Enenra's exclusive skin Spring Peach pack will be on sale in the General Store. The pack grants a 22% discount when summoning Enenra, as well as the Spring Peach skin. It will only be available until June 7th.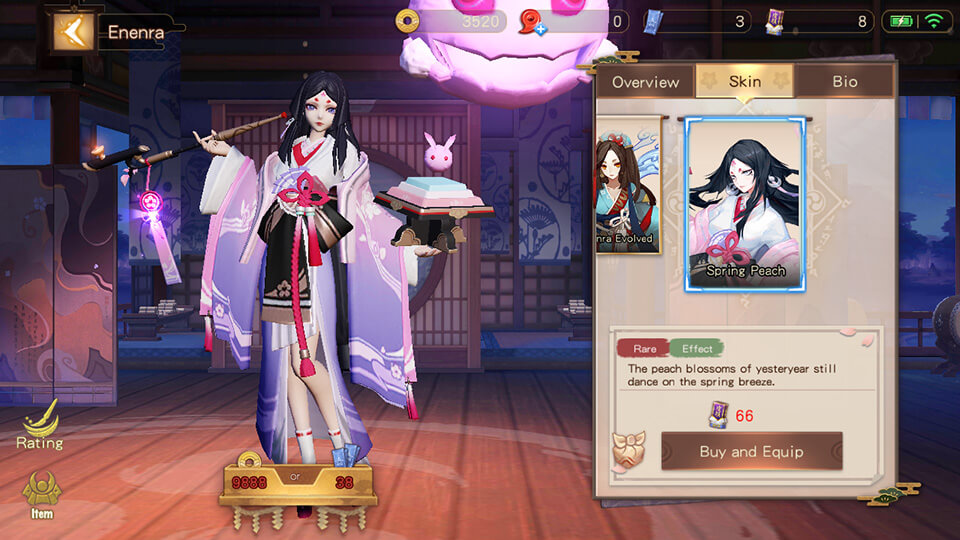 NEW SHIKIGAMI ICHIMOKUREN
New shikigami Ichimokuren will first be available during this week's Royal Battle.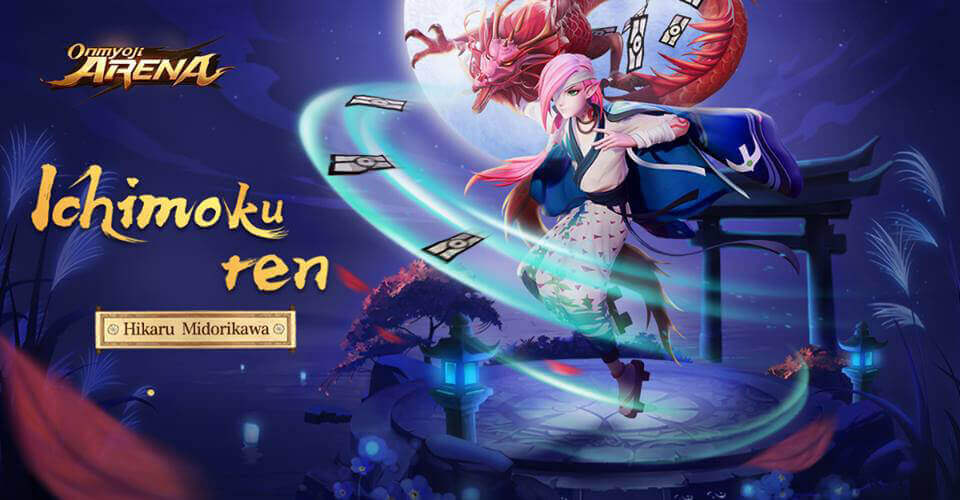 Wind Amulet: Dash (Natural Passive): Ichimokuren increases the Movement Speed of ally shikigami in an 800-yard range by 7%.
Wind Amulet: Damage (Ability 1): Ichimokuren shoots tracking wind amulets at up to two nearby enemies, inflicting magic damage and Slow.
Wind Amulet: Reprimand (Ability 2): Ichimokuren releases a whirlwind, dealing magic damage and a 1-second Knockup to enemies caught within.
Wind Amulet: Proof (Ability 3): Ichimokuren releases a wind amulet in the designated direction, giving himself and the ally shikigami it hits a shield and Haste.
Fujin's Blessings (Ultimate): Ichimokuren releases a protective shield that lasts for 3 seconds in the designated direction, blocking all enemy projectile attacks during this period (does not include attacks from defensive buildings). He also gains a damage reduction effect.

SHIKIGAMI ADJUSTMENTS
Shuten Doji
The damage bonus of Ability 2 (Demonic Punch) has been increased from 130% Physical Attack to 140% Physical Attack.
The damage bonus when in the Rage state has been increased from 200% Physical Attack to 230% Physical Attack.
The cooldown of the ultimate ability (New Boss in Town) has been reduced from 75 seconds for all levels to 70/65/60 seconds.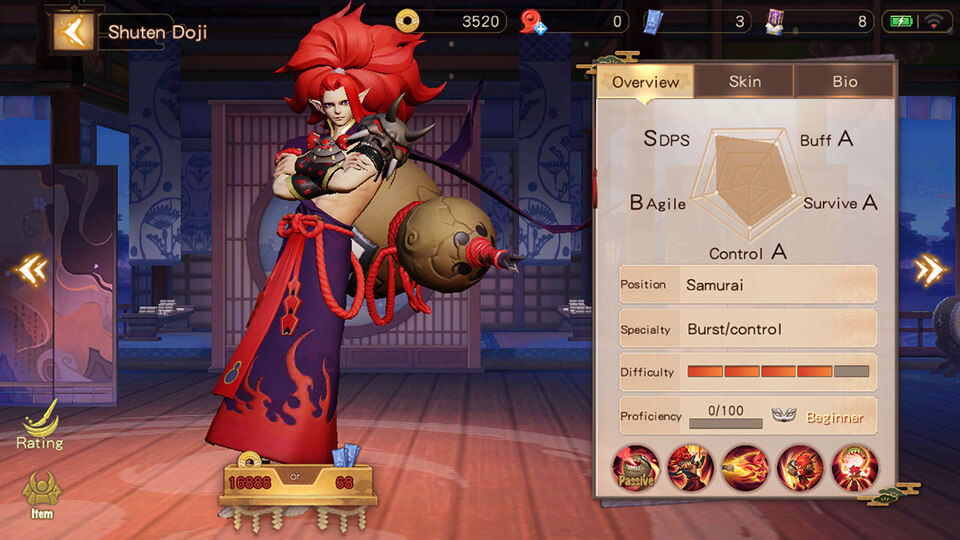 Demon Parade
Starting from the third time Orochi is sealed, every time Orochi is sealed will add an additional layer of buff to the Demon Parade. Each layer of buff increases the HP of Demon Parade units by 50% and Attack Damage by 30%. Stacks up to 5 layers.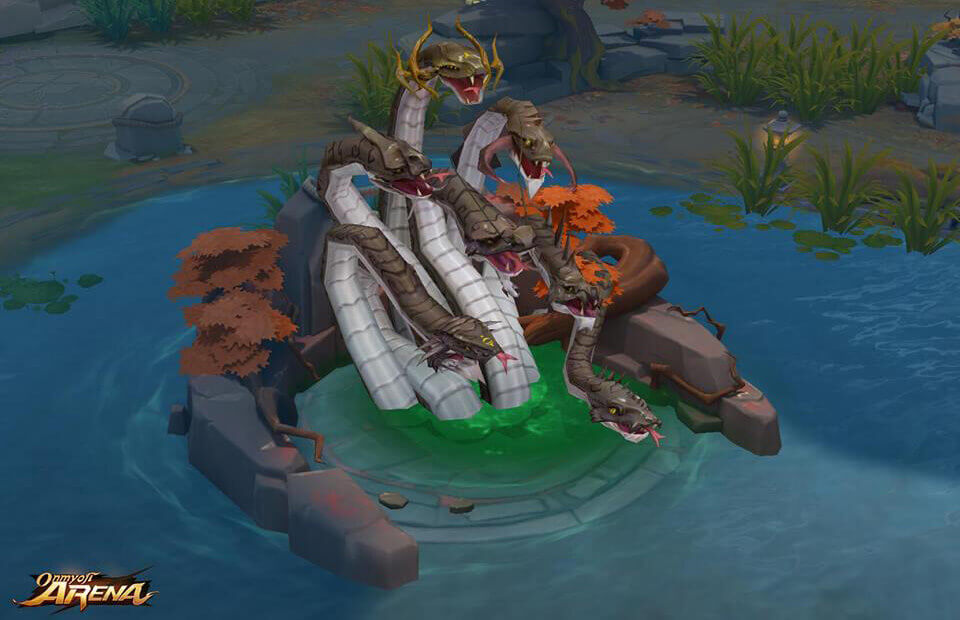 Nen
Starting from the second time Nen is sealed, every time Nen is sealed will add an additional 100% true damage to the buff of Nen's Fear. Stacks up to 5 layers.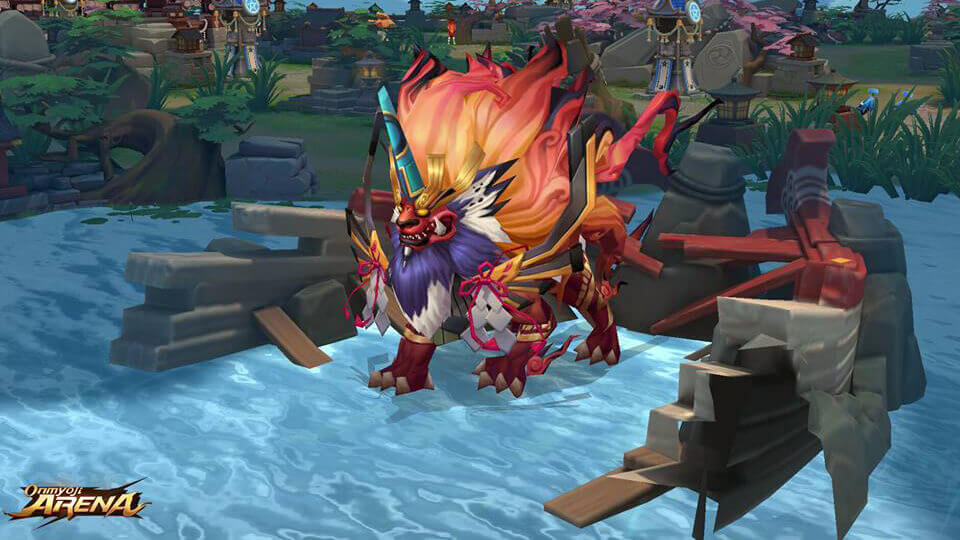 NEW ITEMS
Kyuumei Neko's new skin Cute Cub and Futakuchi's new skin Mischief Spirit will be available in the Skin Shop from June 1st to June 14th. There will be a limited time discount in the first week they are available.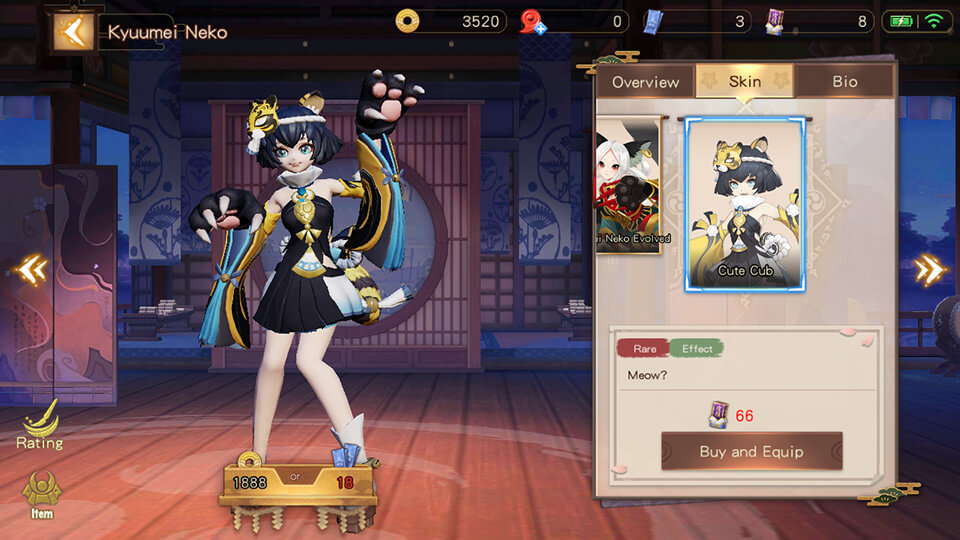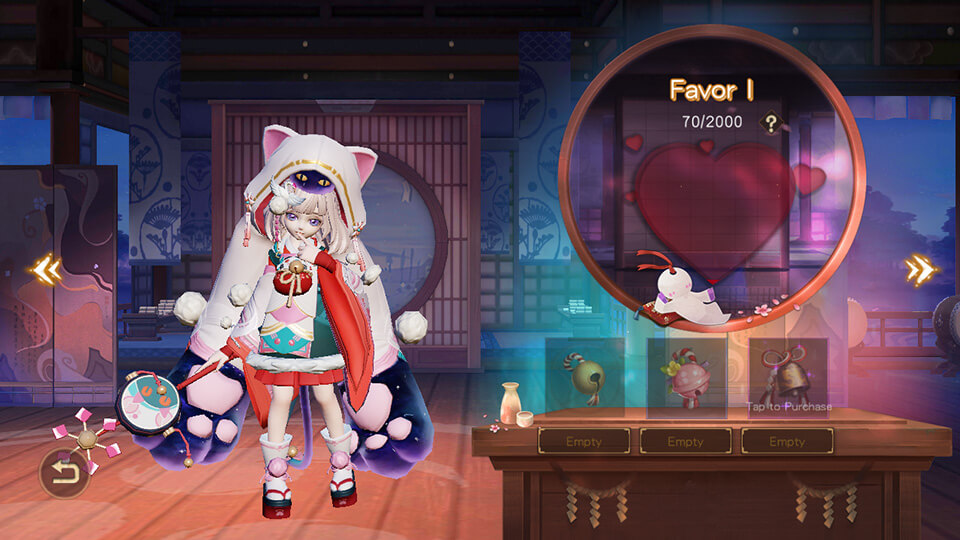 Wish Charms can be bought from the Shop at a 50% discount. Each player can only purchase one a week.
The legendary special skin, Golden Crane, will not be available to purchase from June 7th onwards, and it will also be removed from the lucky draw pool. Please take this last chance to get it.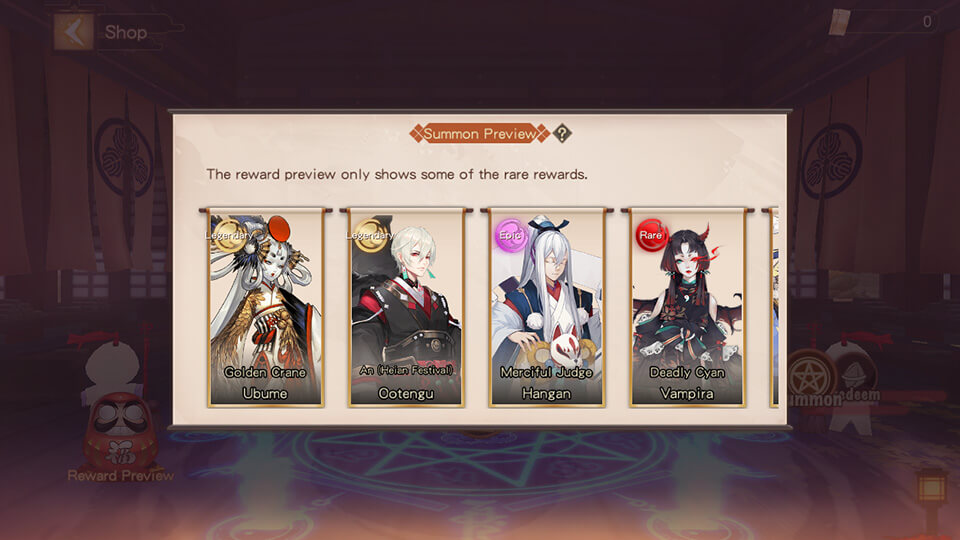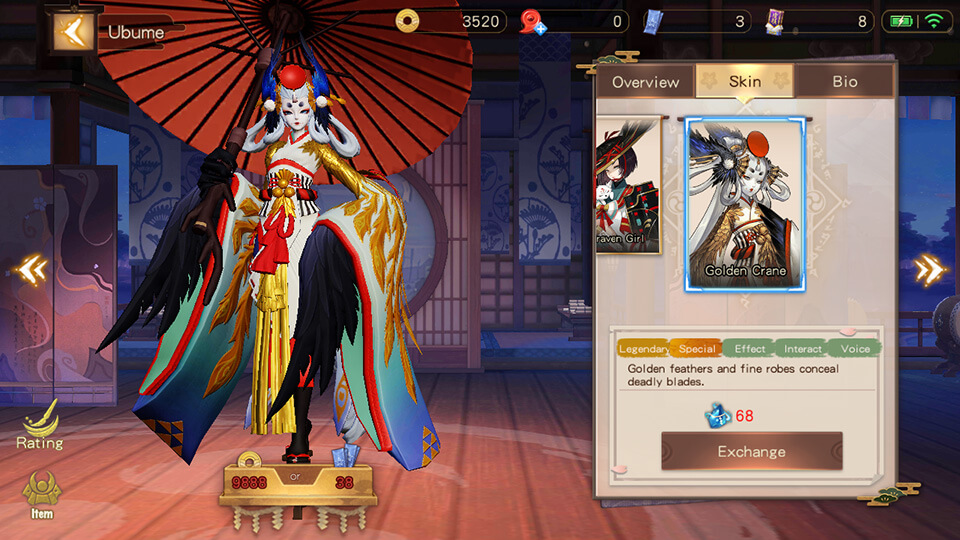 BLING BLING!
Exclusive special effects have been added to Ibaraki Doji's epic skin Demon Hand, Ebisu's epic skin Lion Dance and Kaguya's epic skin Moonlit Night!

SYSTEM OPTIMIZATIONS
Fixed a bug in which Orochi is unable to disengage from battle under certain circumstances.
Cross-server bullet comments now available. When spectating, you can now select whether you want to enable cross-server bullet comments.
Optimized some English and Japanese descriptions.
Fixed a bug in which the special effects of Hangan's Merciful Judge skin did not display fully.
The game now supports the use of UU Game Booster for network optimization. You can download the booster if your network situation calls for it. We are also continuously optimizing poor network connections. If you encounter any problems, please contact us through Customer Service.
The voice communication feature has been enabled. Turn on your microphone to communicate with friends.
Now supports the Quick Invite to Add Friends and Join Team feature.
Sharing via Line is now supported. The new features can only be used after you update the game client. Please visit your app store and redownload the game.

NEW EVENTS
Singing Cicadas
Event period: June 1st to June 4th, 2018
At the beginning of June, four cute shikigami will shower you with blessings. During the event period, you will receive Cicada from one shikigami every day. You can even earn rewards if you share.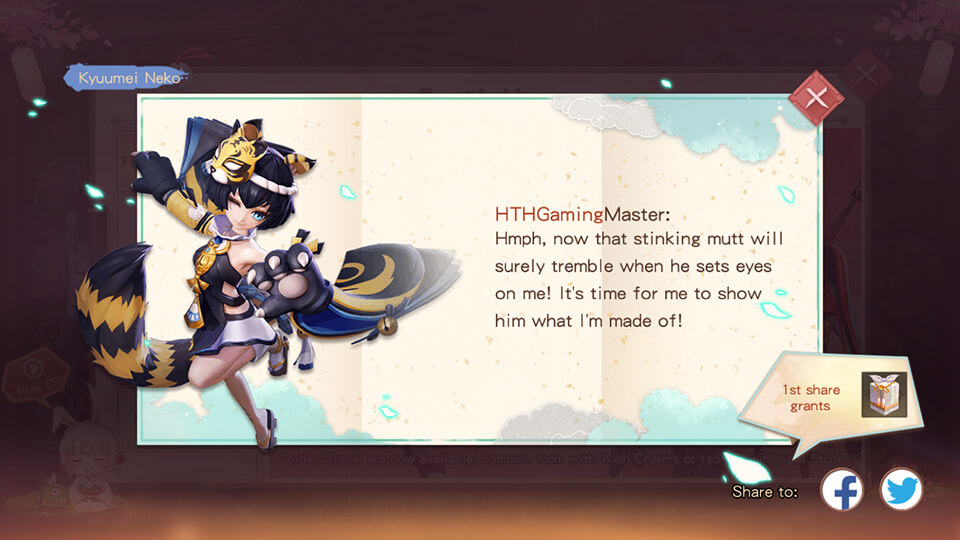 Share Happiness
Event period: June 1st to June 7th, 2018
The first time you share the "You Win" image on social media from the results screen after winning a battle (Talent Quest, Support Your Shikigami, Co-op Combat, Royal Battle), you will be entered into the server-wide prize draw as well as receive Coins.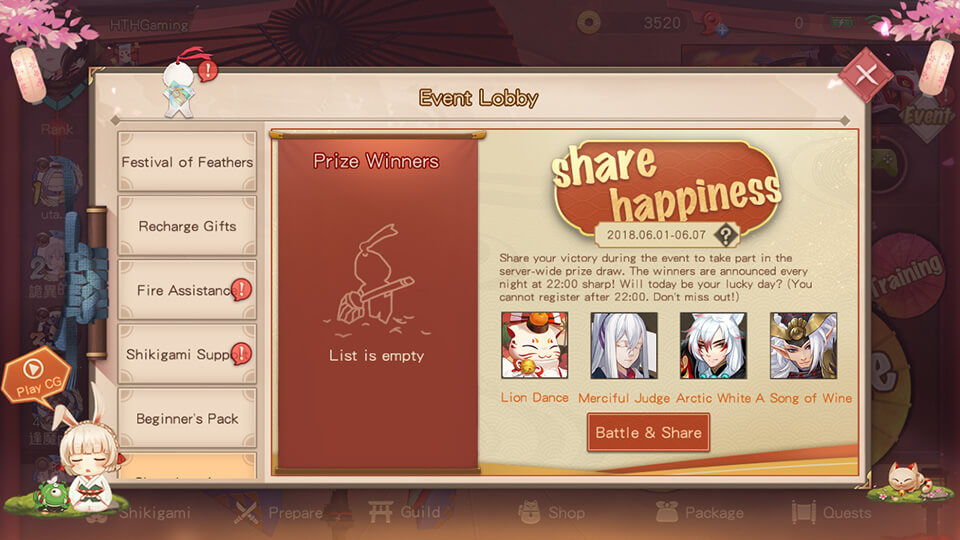 Fire Assistance
Event period: June 1st to June 7th, 2018
Log in to the game during the event to claim three Decoy Fires, an item derived from the power of the battle drum. Decoy Fires prevent one soul fire from being extinguished when onmyoji of Challenger tier or lower take part in Talent Quest in a team. Seize this opportunity to increase your tier!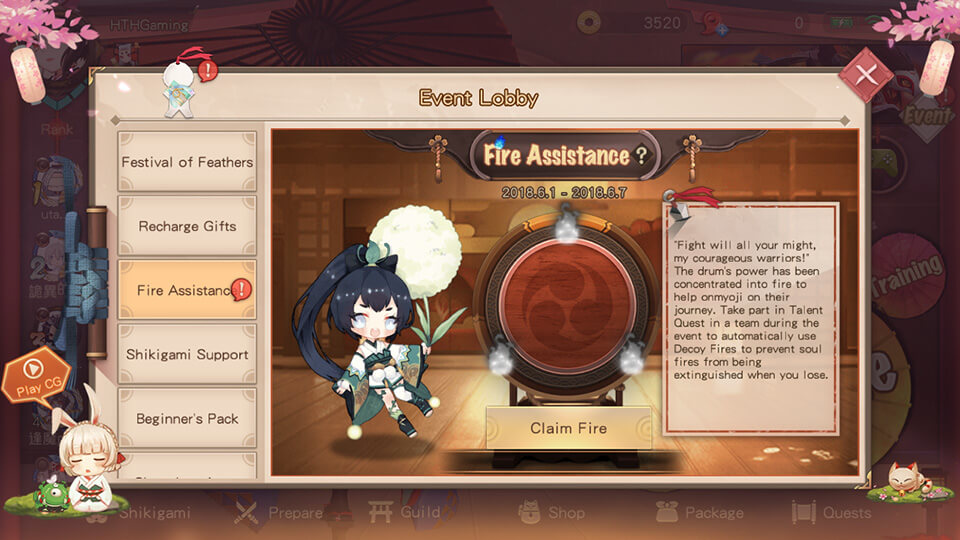 Source: Onmyoji Arena offiical Facebook page.