January 14th 2022 Update Patch Notes
The Onmyoji Arena January 14th 2022 Update sees Season 16 and S16 Battle Pass: First Cycle arrives.
Free Shikigami Lineup Adjustments
Onmyoji Arena will change the lineup of the limited-time free shikigami at 5:00 AM on January 17th, 2022. The new free shikigami will be Youko, Hiyoribou, Kuro, Ootakemaru, Yamawaro, Oitsuki, Kamaitachi, and Kisei.
Onmyoji who own the God of Fortune Month Pact will have the additional free shikigami, Ryomen and Aori.
Of these shikigami, Kamaitachi and Kisei have a difficulty of Hard. Onmyoji who have been in Heian-kyo for less than 7 days can't use them in battle for free.
New Season Starts
Season 16 will start after the maintenance on January 14th, 2022. Please check the detailed info below:
Players' initial tier in Season 16 will be based on their final tier in Season 15 according to the season rules.
Players whose highest tier in Season 16 reached Gold or above will get the avatar frame for the corresponding tier. But the Superstar Avatar Frame will only be granted to players who are still in Superstar tier at the end of Season 16.
After Season 16 starts, players who participated in at least 60 5v5 matches or 80 Fun Mode matches and had an average punishment (punished matches / total matches) of less than 0.025/match in Season 15 will be granted a Season 15 exclusive skin for Kainin, Art of War: Bloody Point.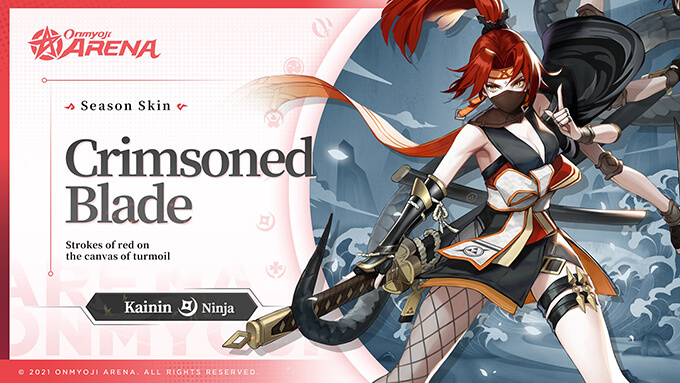 During Season 17, players who meet the requirements of claiming a rank skin can claim the Season 16 exclusive rank skin for Kujira, Virtue of War: Nautical Hunter. When Season 16 starts, players who meet the requirements will be able to claim the Season 16 exclusive skin for Puppeteer, Art of War: Flowery Teatime.
After Season 16 starts, the match data of Season 15 will be added to the Season Momento.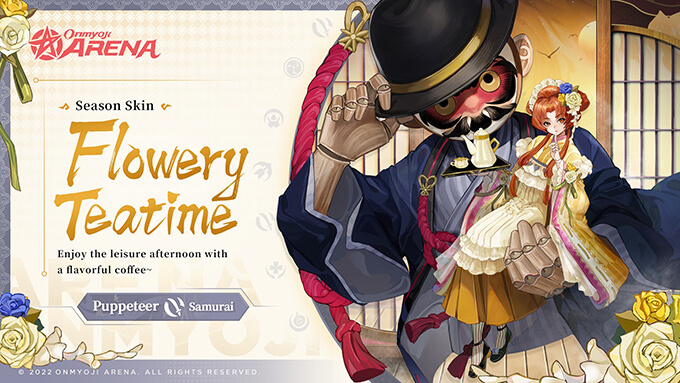 New Events
Treasure Chest
Event Period: January 14th after maintenance to January 27th, 2022.
Complete quests to obtain Feathers (item does not expire), which can be used to exchange for rare and epic skins! Multiple new skins have been added to the Treasure Chest and the skin prize pool will be updated constantly.
S16 Battle Pass: First Cycle
S16 Battle Pass: First Cycle is on! The First Cycle will end on February 24th, 2022. For this cycle, new Battle Pass exclusive skins, Season Skin: Superior, Return Effects, Broadcast Themes, Sakurako skin, as well as other rewards have been added.
If you spend 380 Jade, you can unlock all the content of Battle Pass and instantly claim all Battle Pass rewards of your current pass level. The rewards for this season include Return Cursed Seal: Convert, Broadcast Theme: Ungaikyo, Sakurako: Black Lark, S16 Rank Skin: Superior – Nightfall Specter, and Karasu Tengu's new skin, Moonlit Glide.
If you spend 660 Jade, you can unlock Battle Pass and get the S16 Battle Pass: Open (Precious) avatar frame, level up your Battle Pass by 15 levels and claim Karasu Tengu's new skin.
NetEase Games has optimized the display screen and the calculation process of battle quests in this Battle Pass. In the Battle Pass Shop, they have adjusted the current Treasures and other items and added new items for you to purchase.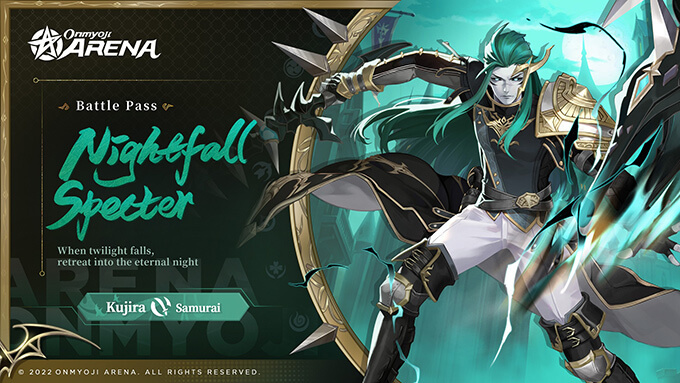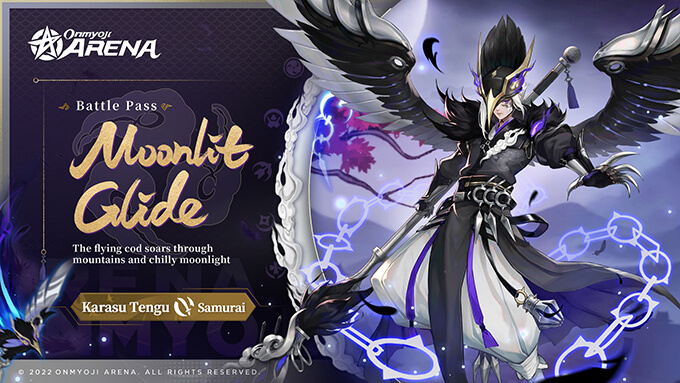 Heian-kyo Showdown
Heian-kyo Showdown will be available after the maintenance on January 14th until February 12th, 2022. You need to meet the following conditions to participate: reach Challenger tier or higher when the results are tallied for the previous season's Ranked Match.
Heian-kyo Points will be cleared at the start of each season. In the meantime, you will inherit a certain number of Heian-kyo Points based on your tier in last season's Ranked Match. Onmyoji who have performed well in Heian-kyo Showdown matches will obtain additional Heian-kyo Points.
Optimizations and Adjustments
Optimized the experience of obtaining the Battle Pass-exclusive skins. You can purchase Battle Pass-exclusive skins during the Selection stage and view the recommended Best Purchase Set.
After the update, you can directly exchange for the Battle Pass-exclusive version of this season's skins. Previous season skins that were not successfully exchanged have been compensated via mail. Please remember to come online to claim them.