New shikigami Satori will join Battle Royale on June 6th
After the update on June 6th, new shikigami Satori (Samurai) will join Onmyoji Arena Battle Royale! At the same time, an in-game puzzle event will be held!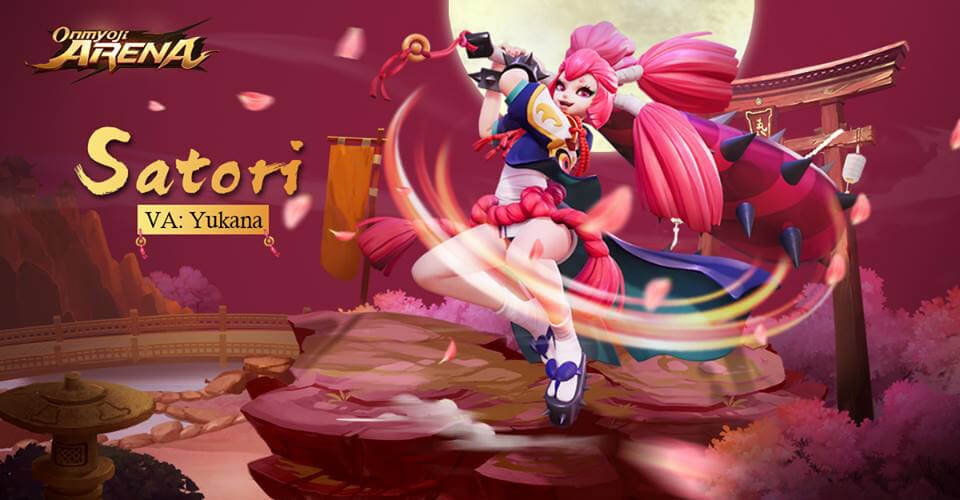 By sharing this event from within the game and asking for help, Onmyoji Arena players who complete the puzzle can get Satori as a reward!

EVENT RULES
Event Duration: June 8th – June 14th 2018
Rewards will be distributed after the update on June 15th 2018
1. Complete the first/second match (Talent Quest, Battle Royale, Support Your Shikigami or Co-op Combat) every day to receive a puzzle piece. (Maximum of 2 pieces per day)
2. By sharing this event to Facebook and Line through the event page in game, you can ask your friends for help. You will receive one random puzzle piece for every 3 friends that help. You can receive up to 2 puzzle pieces this way every day.
3. It is possible to receive the same puzzle pieces. Repeated puzzle pieces can be given to in-game friends to help them complete their puzzle. You can only receive 1 puzzle piece this way per day.
4. The first puzzle piece obtained of each type will automatically be used to complete the puzzle. It cannot be given to friends.
5. Players who collect all 9 pieces and complete the puzzle will receive the new Shikigami Satori. Satori will be distributed through in-game mail after the update on June 15th.
6. After obtaining puzzle pieces, it may take a short time before it is displayed in your game.
7. Through sharing and asking for your friend's help, you have a better chance of obtaining a new puzzle piece.


Source: Onmyoji Arena official Facebook page.