Carano Chess: Recuiting and Upgrading Heroes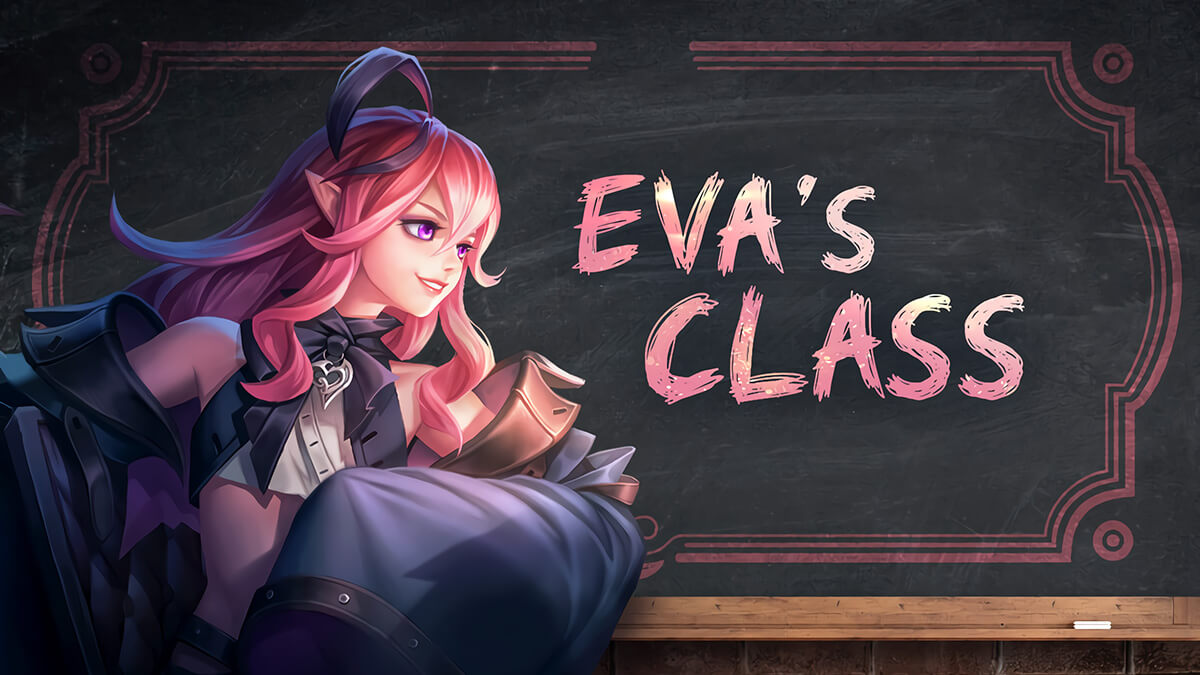 Eva is here to introduce how to recruit and upgrade heroes in the new Carano Chess mode! Listen carefully, as the strategies can be vital to success!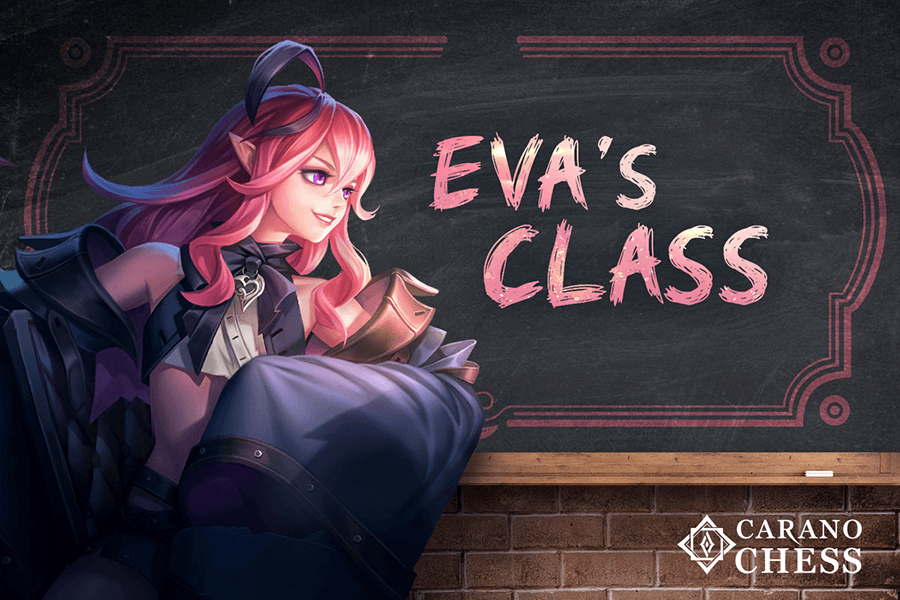 Improving your skills is crucial to victory. Let's begin with your first lesson: recuiting heroes.
Shop Button, allows you to open the shop which contains 5 random heroes that you can purchase.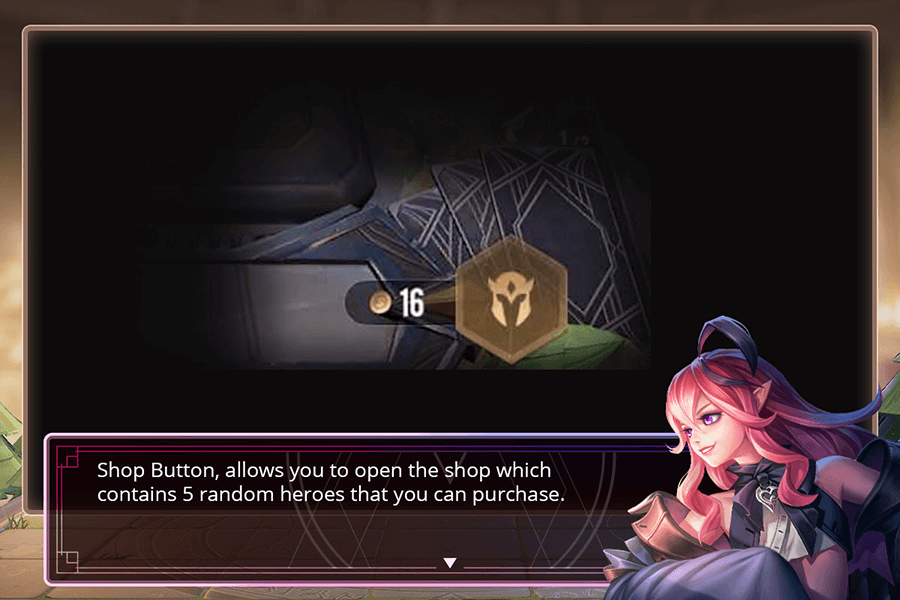 Refresh button can be used to get a new selection of heroes for purchase. Note that this will cost gold.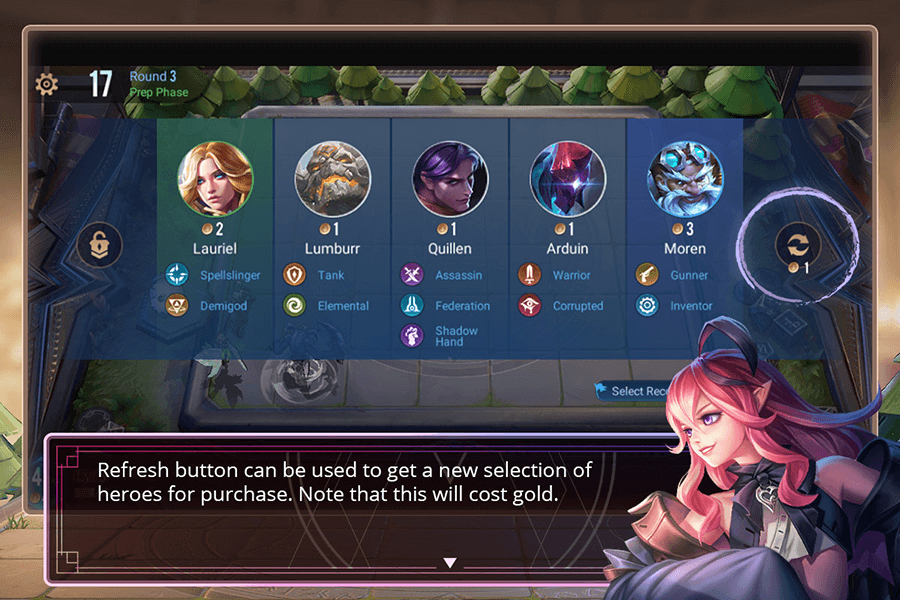 Normally, whenever a new round begins, all players receive a random selection of heroes to choose from. However you may use this lock function to maintain the current shop selection.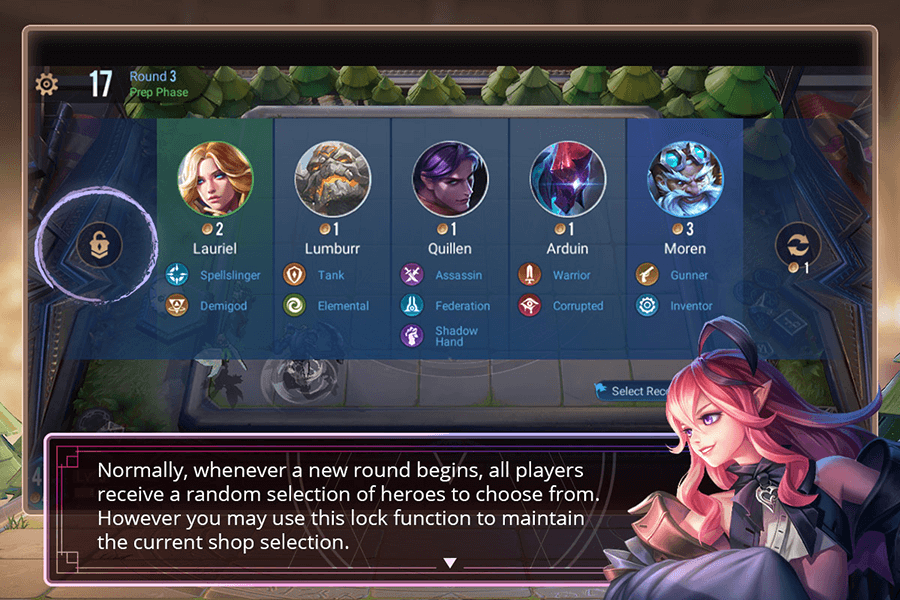 The pool of heroes is shared for all players. Each different hero has a limited quantity available. Tap the hero to learn how many are remaining.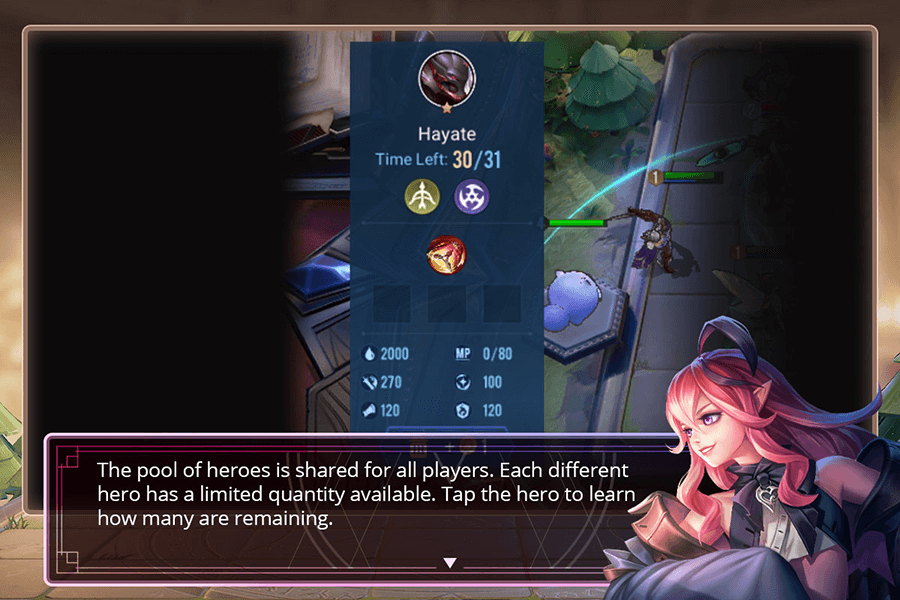 Heroes have a total of 3 star levels and the same hero can be combined to upgrade. It is generally advisable to refrain from refreshing during early rounds where your gold economy is quite limited.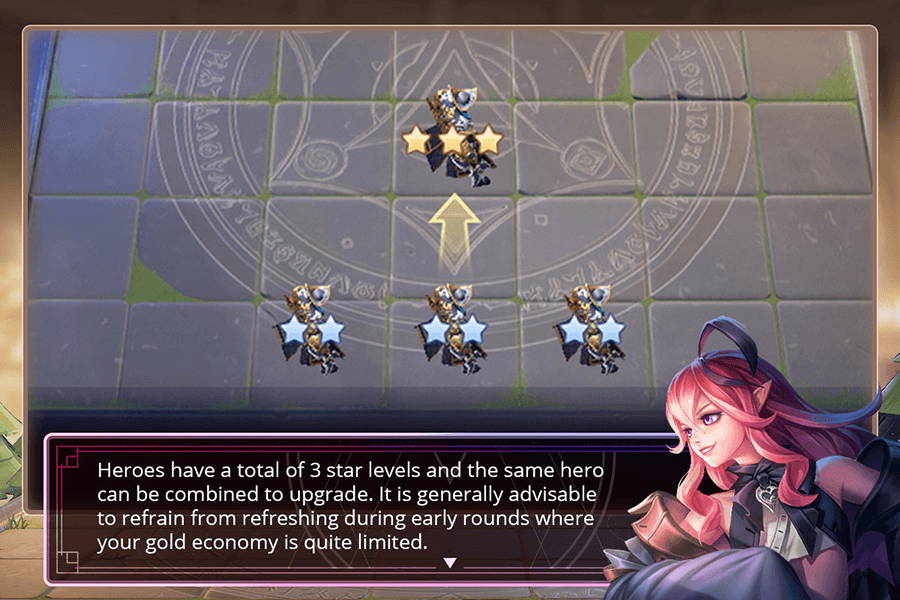 That's it! Thank you for watching!