Carano Chess: Puffball's 3 Minutues Course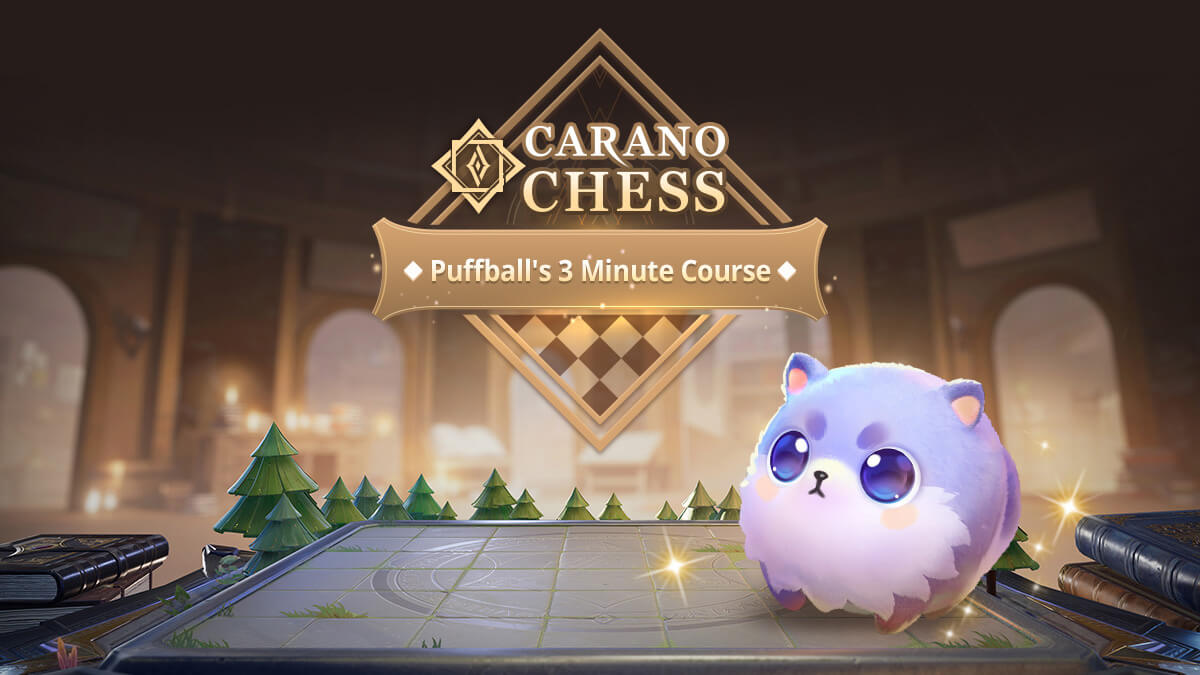 In the forest next to the Magic Academy, there lives a group of magical creatures called puffballs. They are cute little guides who teach the rules of Carano Chess to academy freshmen. Let's take their introductory course and learn how to play!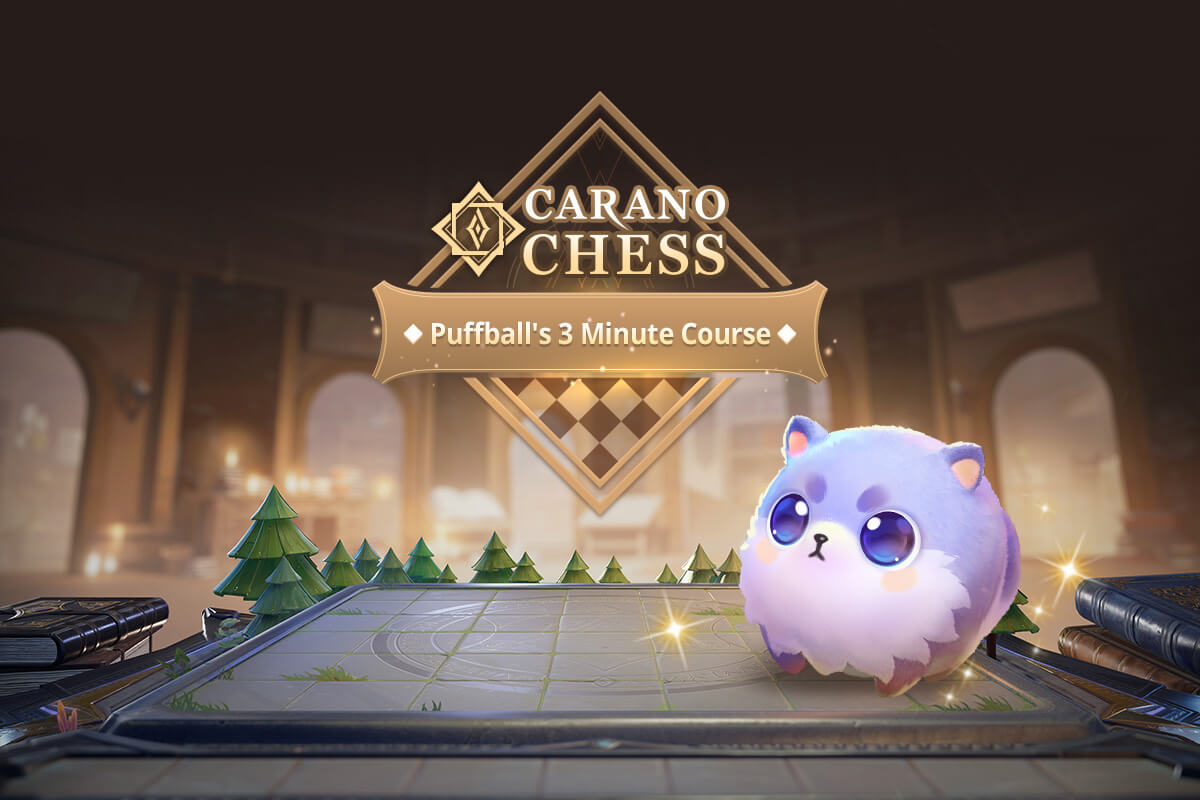 Let's learn about the rules first.
There are many rounds in Carano Chess. In each round, players challenge a random opponent or a target PvE stage.
As chess pieces, the heroes battle on the chessboard automatically until there is a winner or the time is up.
Points will be deducted from the loser accordingly. Ranking is done in real time and is based on the current score at the end of each round.
Player has to eliminate all other players to win. Rewards are handed out according to the ranking. The higher the ranking, the better the rewards.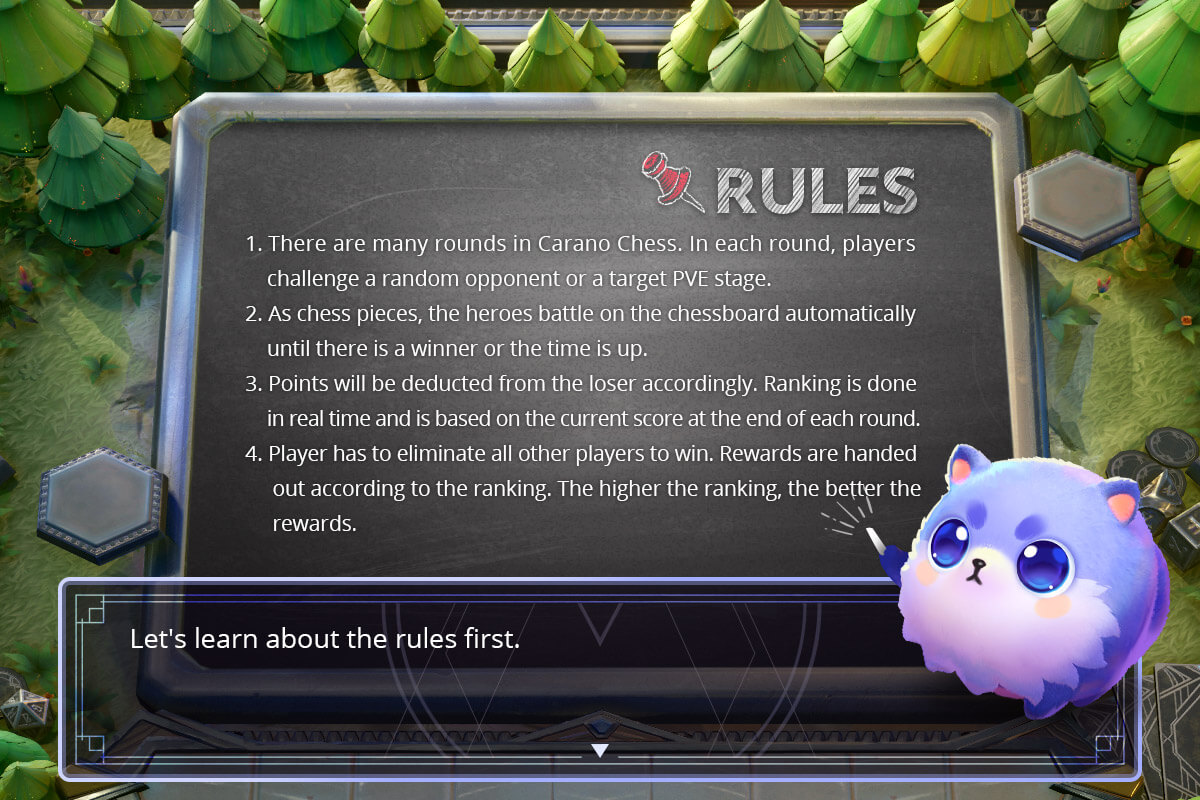 Purchase your desired hero when the game starts.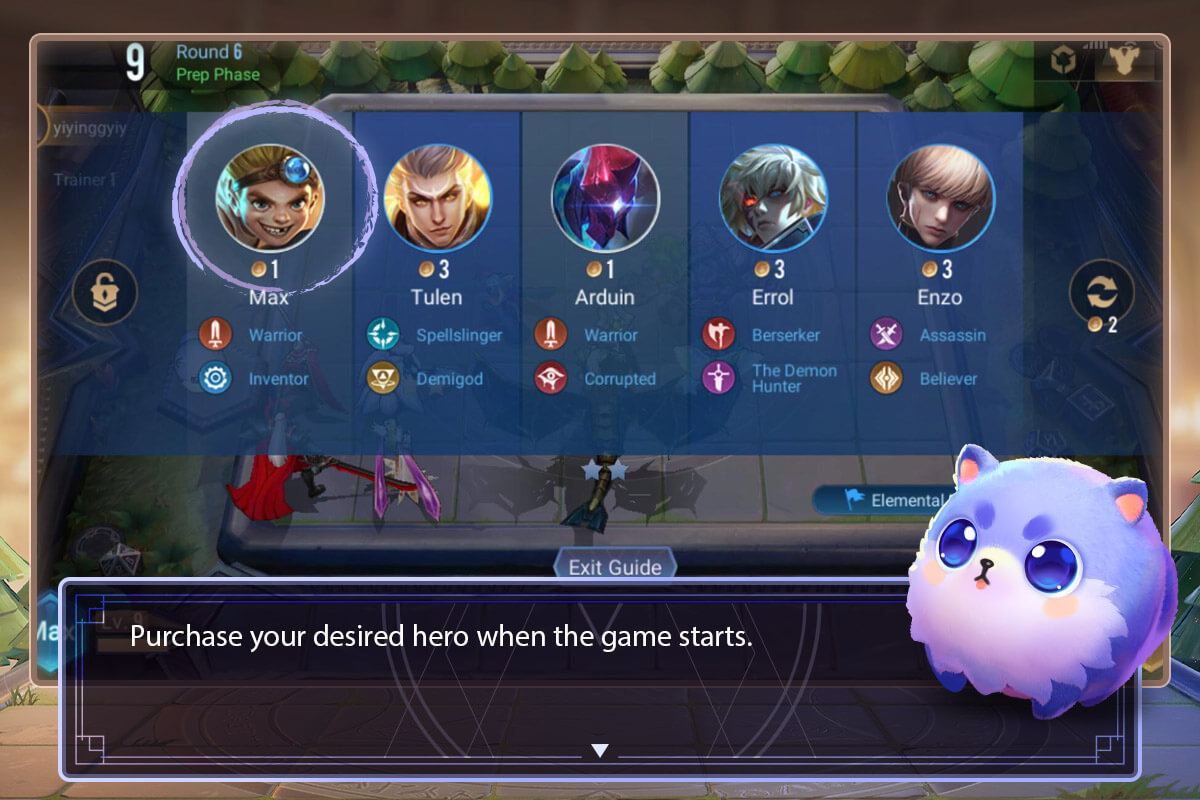 Drag your hero into the battlefield to form a team lineup, and tweak the hero's position accordingly (make sure your backline is protected).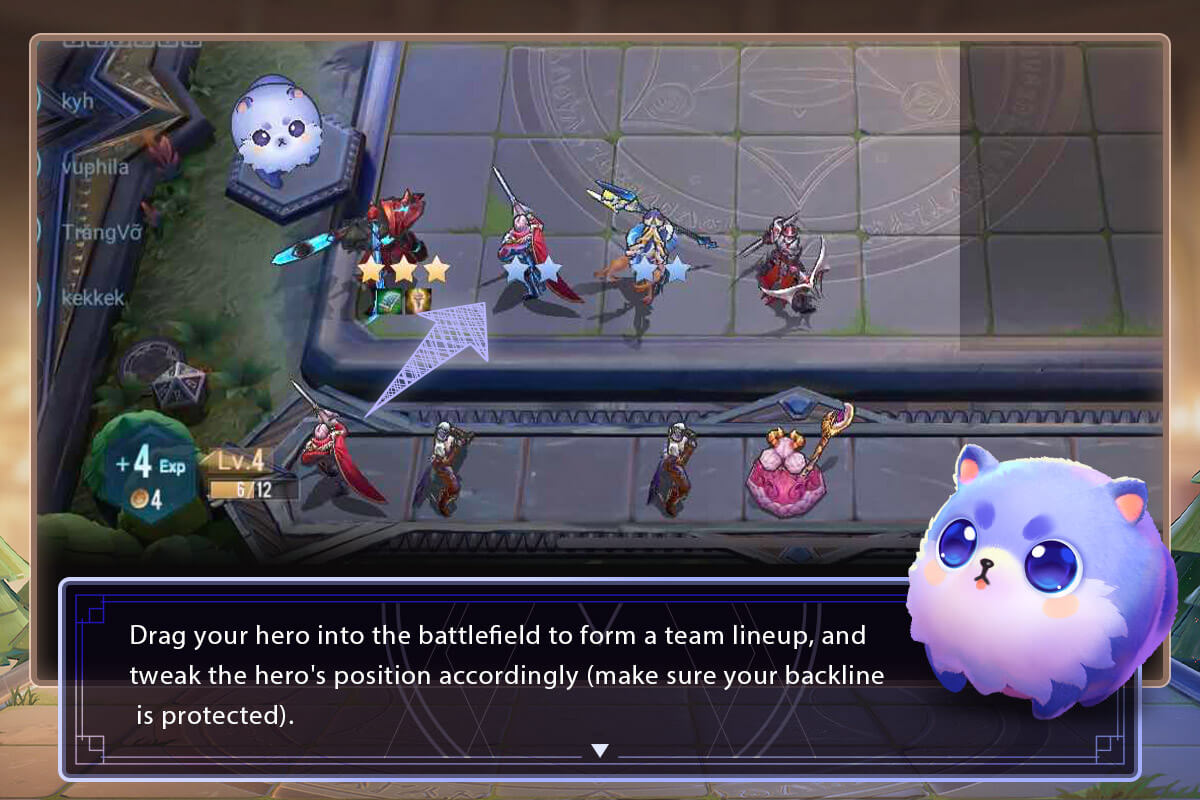 When you purchase three of the same hero (of the same grade), you can combine them to form a hero with a higher rating (up to 3 stars).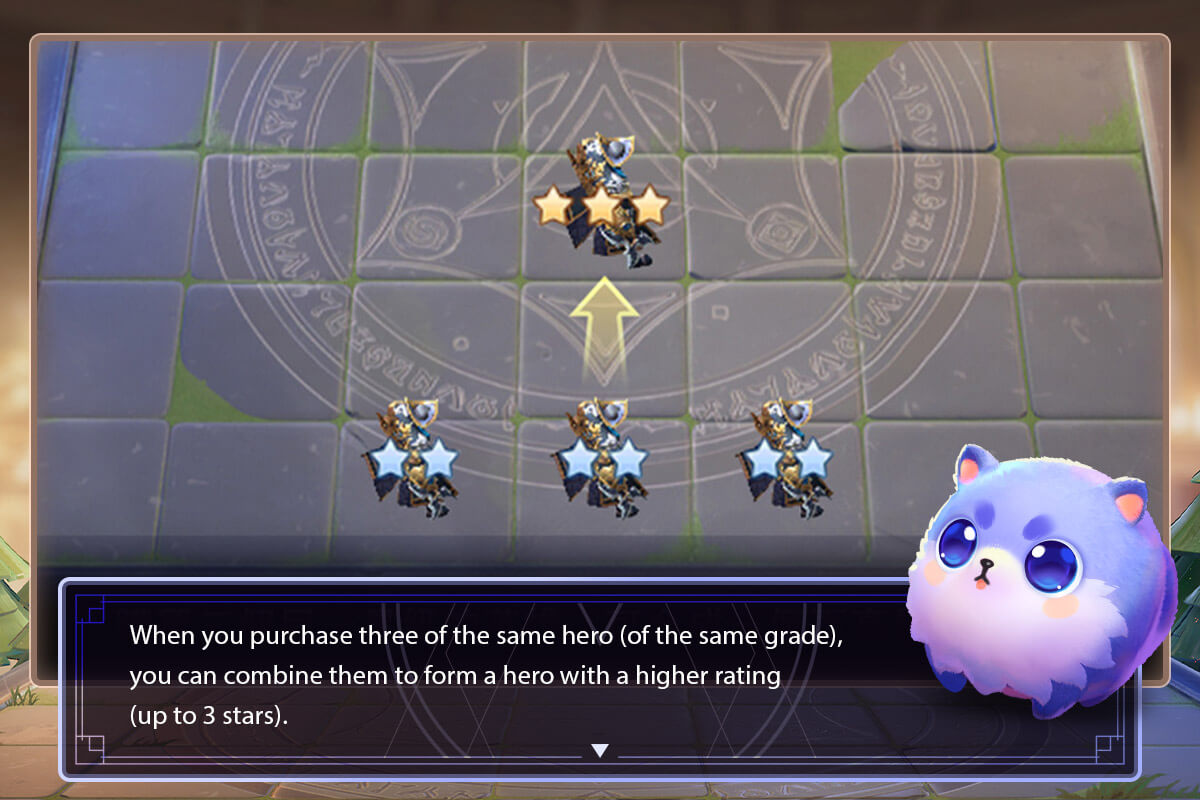 Every hero has two kinds of combos: Class and Camp. In a team, the combo effects are activated when there is a certain number of heroes with the same combos.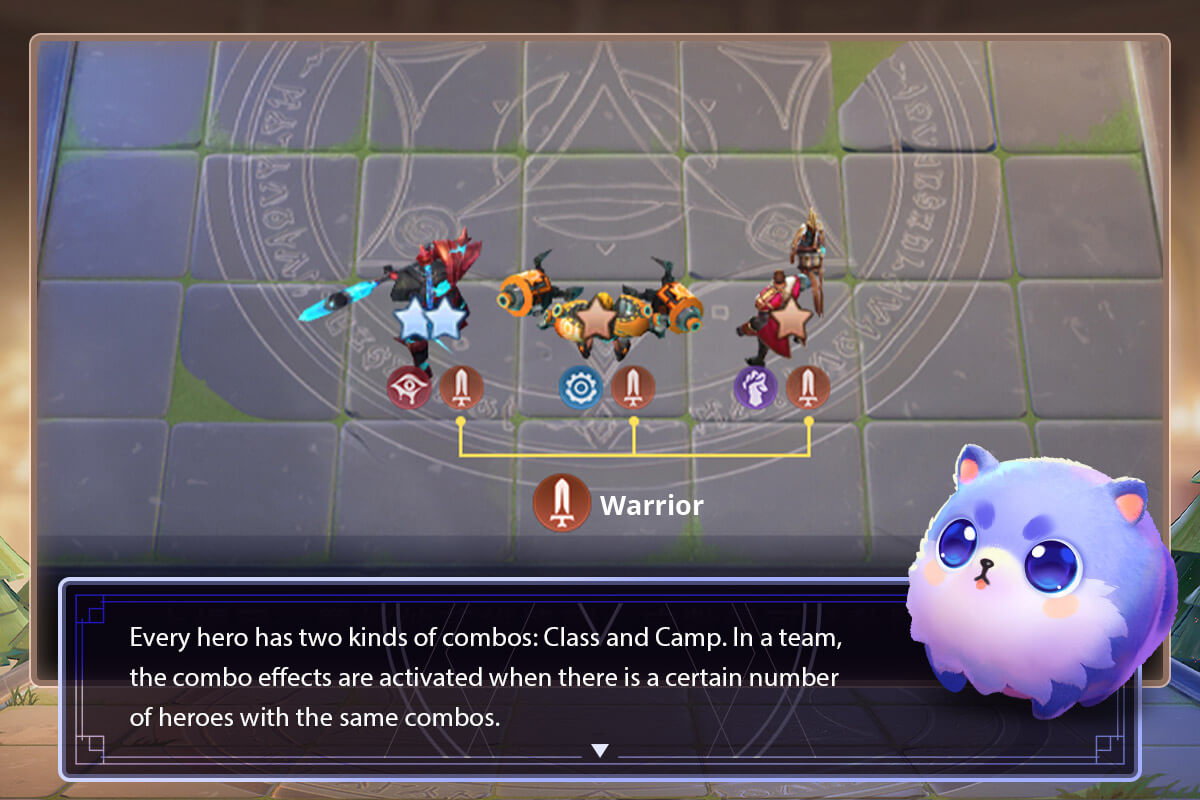 Upgrade the level of Essence, up to maximum of level 9, to increase the number of units deployed in the lineup.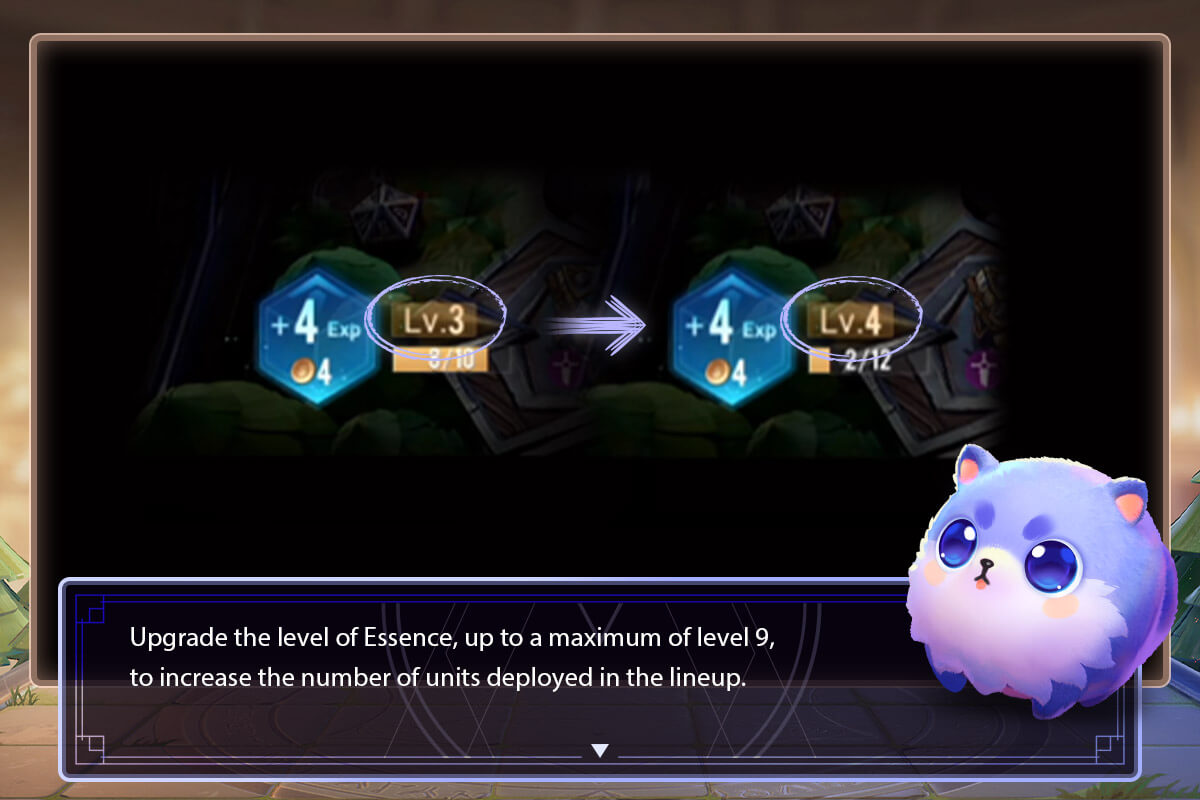 In the PvE rounds, monster will drop equipment that can be equipped to the heroes, which will significantly improve their combat capabilities.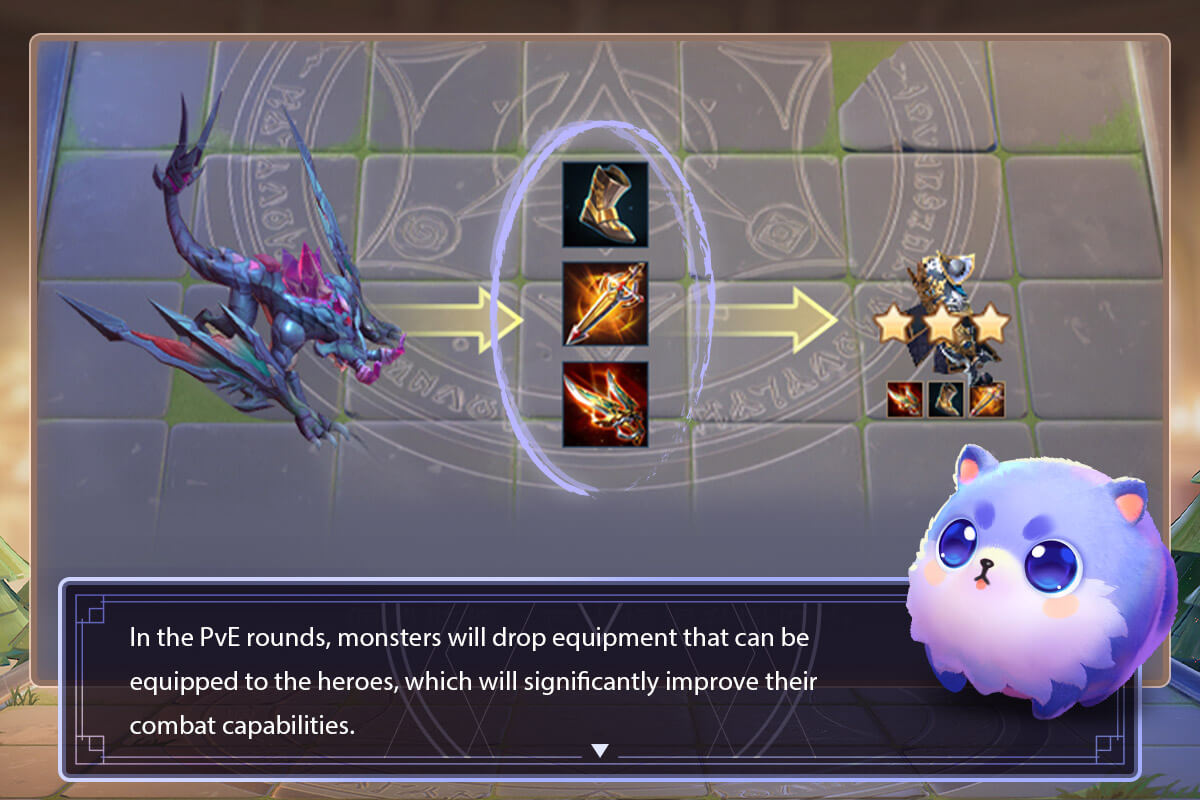 All right, let's go and see if you're a chess gennies!