Design Concept: Hope's Bane Omen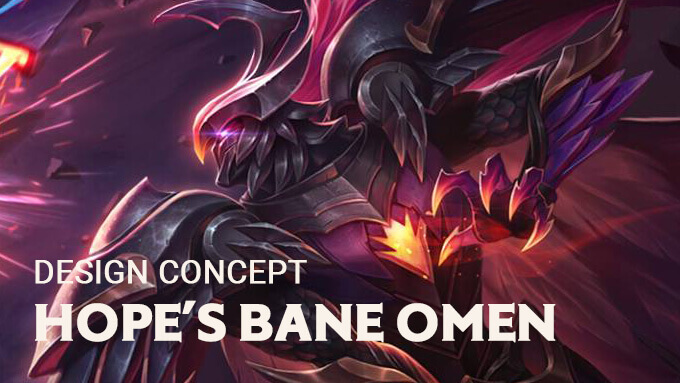 Take a behind the scenes look at how Tencent Games artists created the Arena of Valor new skin Hope's Bane Omen! It is time for doom to join the battlefield!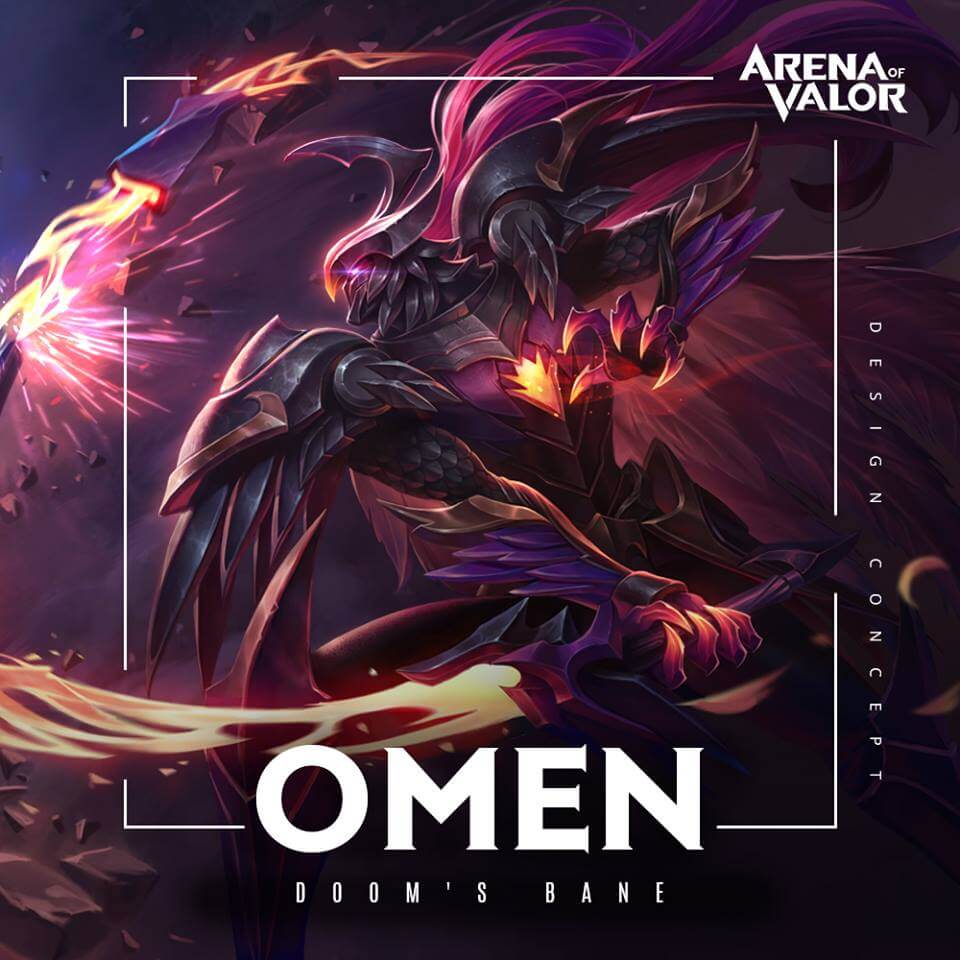 BACKGROUND STORY
As an extremely skilled fighter, Omen became a guardian at young age. However, he didn't care for the duty of being a guardian and instead wanted freedom. After Lindis supassed him as a guardian, Omen became jealous and started to betray the order and destroy everything.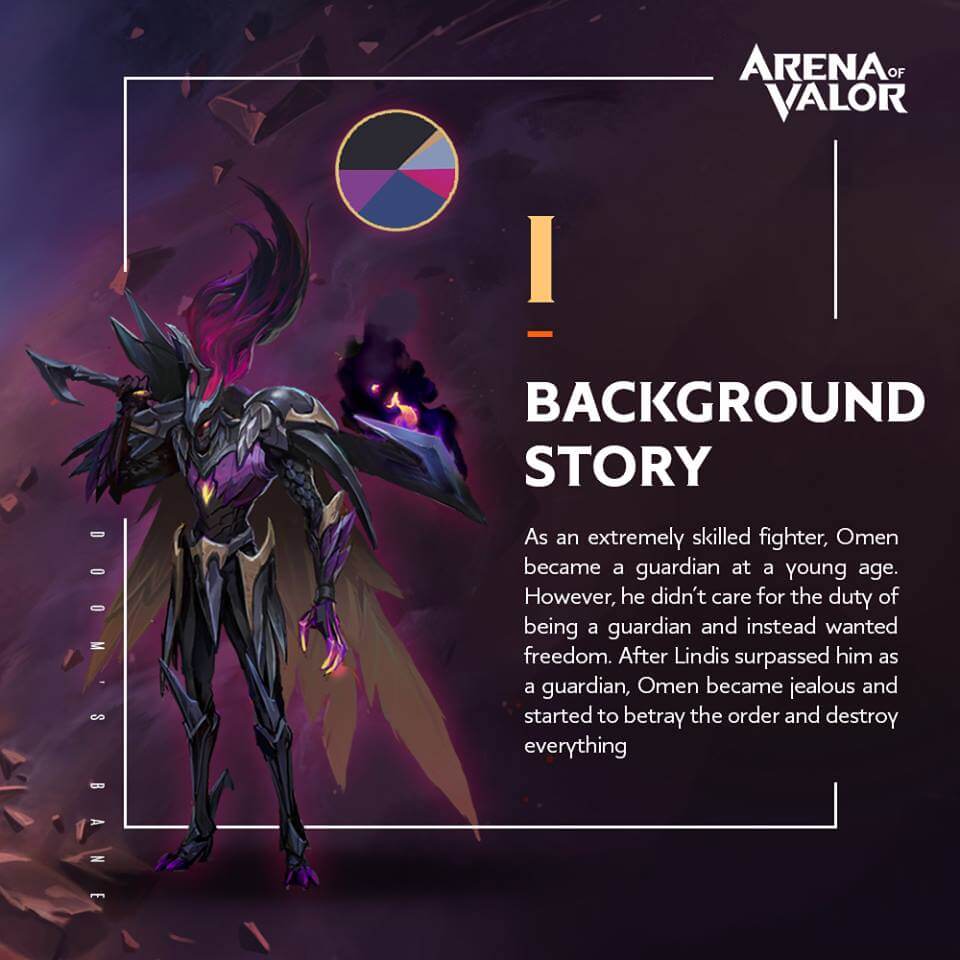 INITIAL DESIGN
He represents fear and darkness, so the main color is navy blue. The maint element we used to design Hope's Bane Omen is the black feather, which also symbolizes an opposition to Doom's Bane Lindis's white feathery element.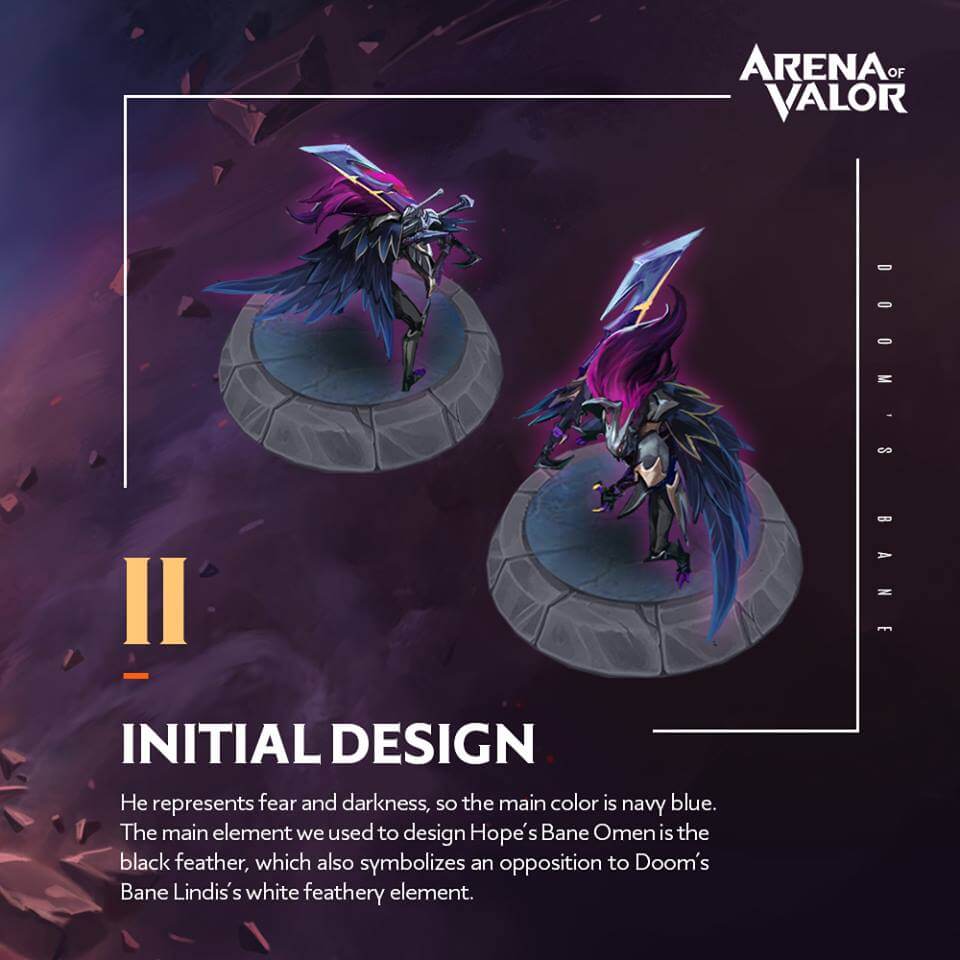 EQUIPMENT DESIGN
The element of black fire is used in his weapon, which expresses extreme sharpness and darkness.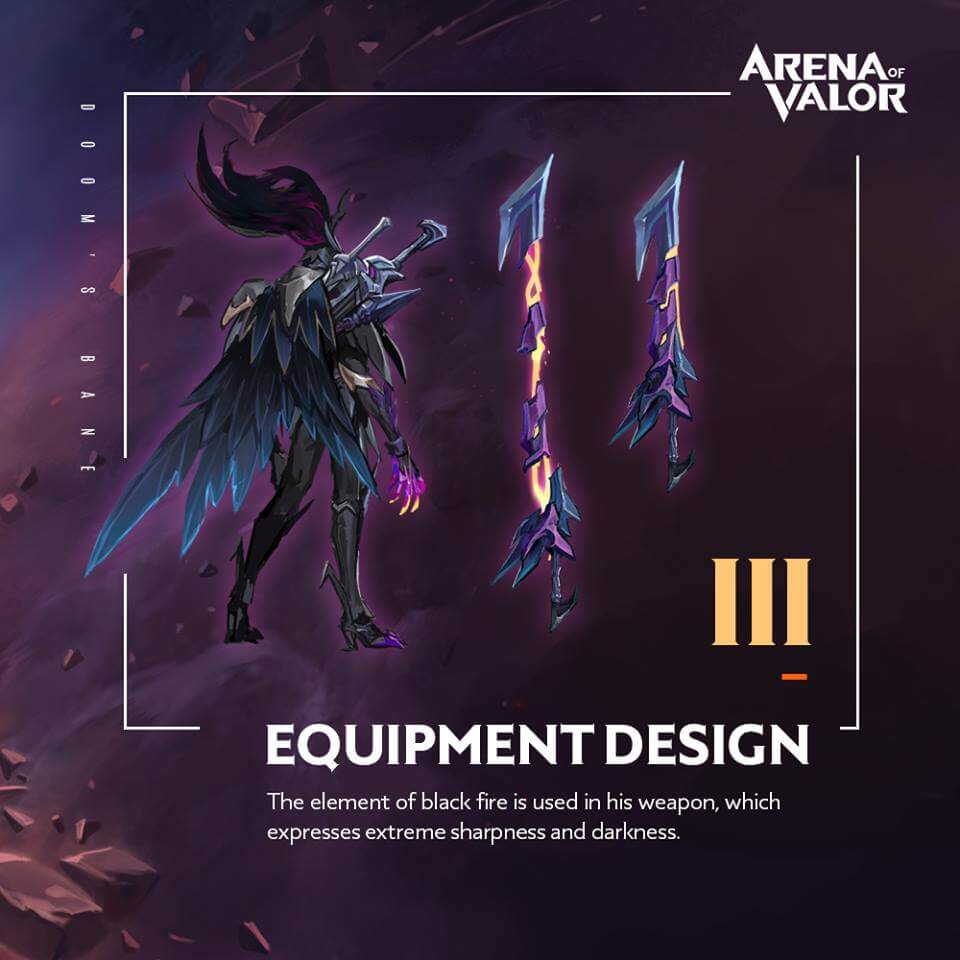 IN-GAME ABILITIES
To further show Omen's opposition to Lindis, we used a ton of fire effects in his abilities, further going against the icy effects shown in the in-game abilities for Doom's Bane Lindis.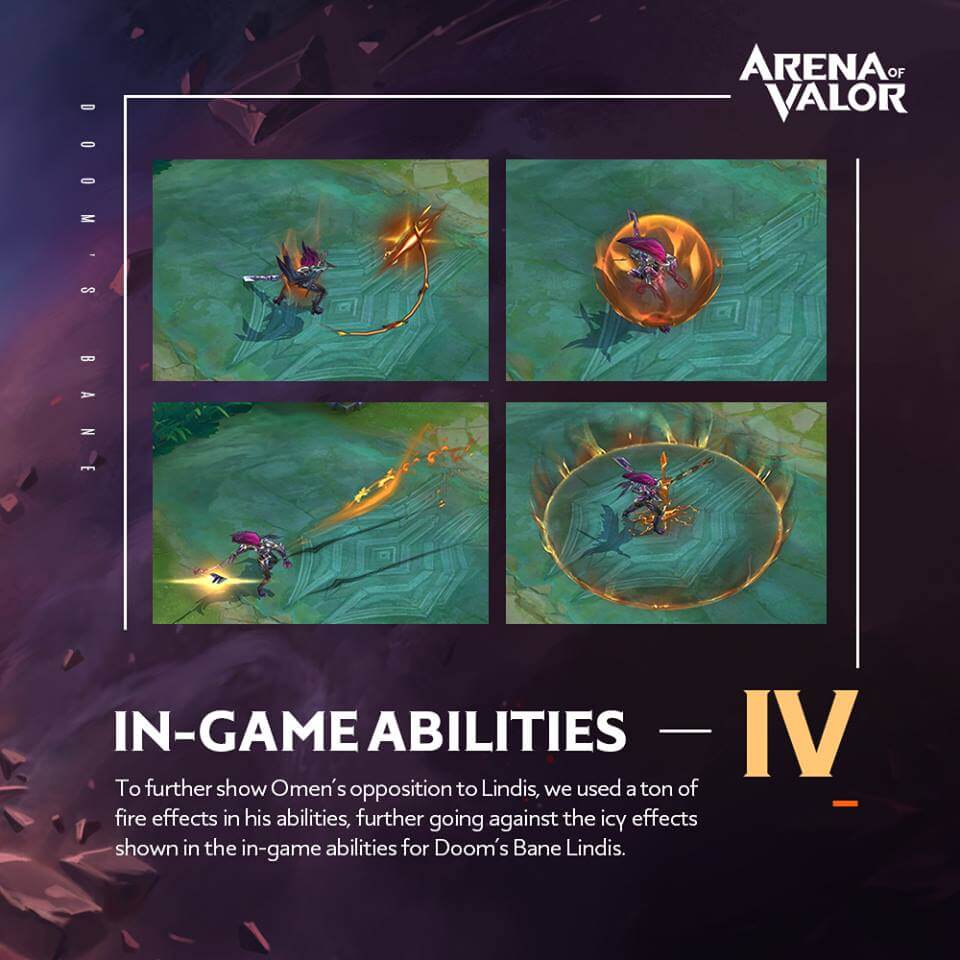 FINAL 3D MODEL
The final model has even more details, giving the final appereance a fuller, more layered look, especially the armor.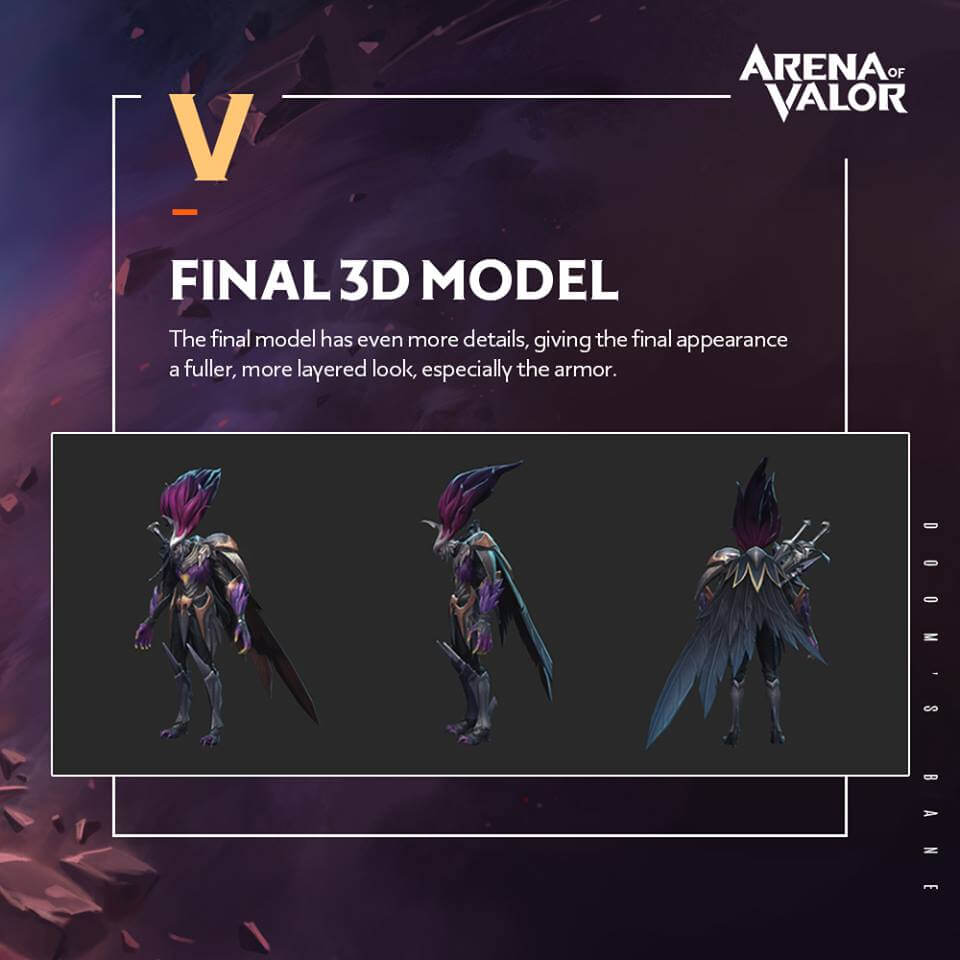 ANIMATIONS
Are you ready to bring doom to the battlefield as Hope's Bane Omen?