The Chinese developer Tencent Games has announced the newest Developer Letter and share their upcoming plans with Arena of Valor.
Dear Challengers,
Happy New Year! Say goodbye to the second decade of the 21st century. What do you expect for the new year? We have been always thinking on the next optimization of Arena of Valor, and we always need your suggestions and feedbacks. We will try our best to bring more joy to our players.
And now is our newest Developer Letter.
News and Updates
To celebrate the New Year, we have multiple events going on in-game:
Jan 1st – Jan 12th, log in and play 5v5 or ranked match to redeem Tulen's Feast of Roses. More skins are coming as rewards. Please stay tuned to our Facebook page and in-game events.
Meanwhile, 10-days login event has been on for ten days already! Feel free to share your Arthur's Thunderclap under this post.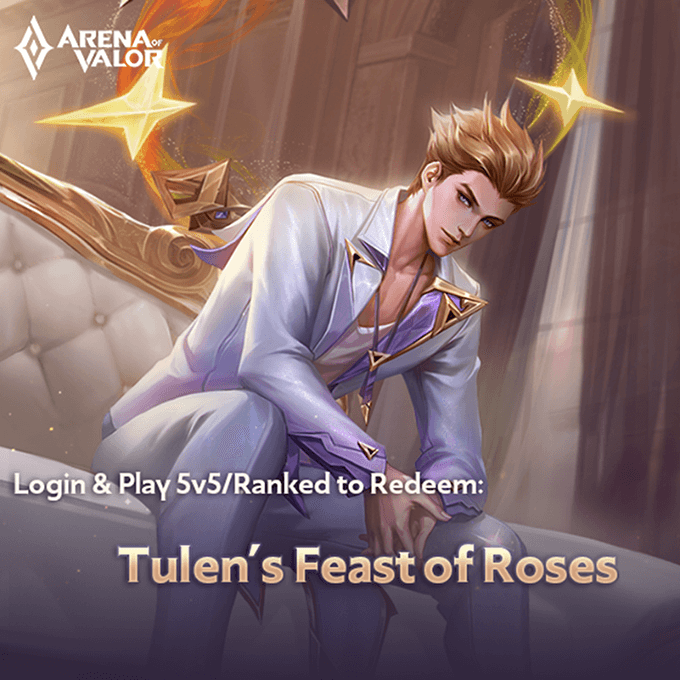 Bugs and Suggestions
We are continuously working on issues pointed out by players, so please continue to report any issues you encounter through the in-game services or by posting about them in community spaces.
Map Hacking
We've noticed that there are several reports on map hacking tools. We have double checked and banned these accounts. We remain committed to taking actions against any account that lead to a negative gameplay experience for other players. A fun and fair environment is important to us as we strive to provide the best for our community.
Match Improvement
We want to reward players that continue to play hard even when their teammates are AFK. Brave Points deducted from AFK players will be redistributed to teammates. If the match ends in victory and there was egregious AFK behavior from teammates, then the stars earned by AFK players will also be converted to Brave Points and redistributed to teammates. Meanwhile, we improve the report system of negative behavior, including toxic words and vicious ban & pick. Lastly, we improve the judgement system of AFK players, which makes the AFK judgement more accurate and reasonable. All these improvements will be shown in the next patch, please stay tuned.
Communication Barrier
We've noticed that many players can't effectively communicate with other players who use different languages. We suggest players try the in-game Signal System. You can drag "!" button to provide additional information to your teammates.
Localization of Lore Stories
We've noticed that the lore stories are very popular among different players with different languages. We'll start working on the localization of lore stories. We also welcome any support from players. Rewards are guaranteed for the lore stories localization help.
Lore Story
We all know Volkath was killed by Tel'Annas during the first darkness invasion. And now let's read how Volkath revived, starting from the story of Volkath in Mt. Ophean.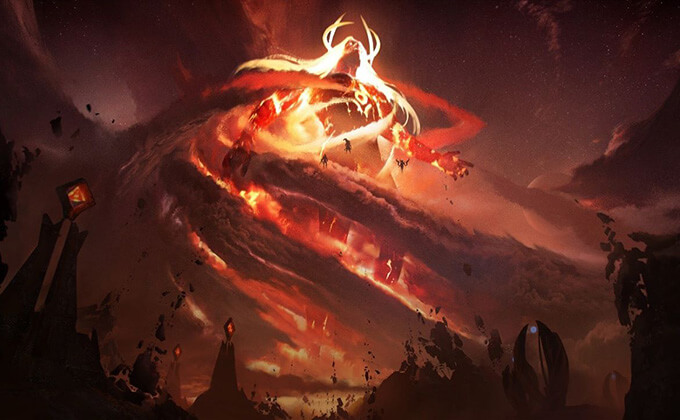 Volkath was once an Archon, one of the earliest intelligent races to appear on Athanor. When the Pact of Light was made and Veda established, Volkath was forced to live on Mt. Orphean and receive Edras' instructions.
Volkath fell in love with Marja, the foremost student of Edras and the brightest star of Veda, and with Marja's help Volkath began experimenting with the dark powers of the Abyss. He began plotting with Veera, Maloch and others loyal to him to escape Mt. Orphean.
Before Volkath's left, he kissed Marja to give her a part of his soul. And it was this fragment of Volkath's soul that would become the key to the dark lord's resurrection.
We'd like to hear more feedback and suggestions from all of you that play Arena of Valor. Join our official Arena of Valor Discord server here: https://discord.gg/arenaofvalor where you can chat and interact with the vibrant community and share your feedback!
We'll continue to make strides with each update. Thank you for playing.
Until next time.
– Arena of Valor Team