Take a behind the scenes look at how Tencent Games artists created Zata, the Shackled Wings!
Background story
The Shackled Wings
The Darkwings was one of the tribes that protected the World Tree. They're tainted by the darkness that seeps out from the Abyssal Rift. In order to save the tribe, Zata's father who was the Chief in Command led the tribe to Mt. Orphean and ask for help from the Temple of Light.
However, the cursed power that had flowed in Darkwing's body made the Temple of Light reluctant to provide assistance for free.
Replacing his sick father, Zata, the new chieftain, had no choice but to compromise—the Darkwings' wings would be shackled, depriving them of the freedom to fly. The reason, as explained by Veda, was that this was the only way to inhibit the effect that the Abyssal power had on them.
In order to save the Darkwings, Zata must a complete special missions as requested by the Temple of Light.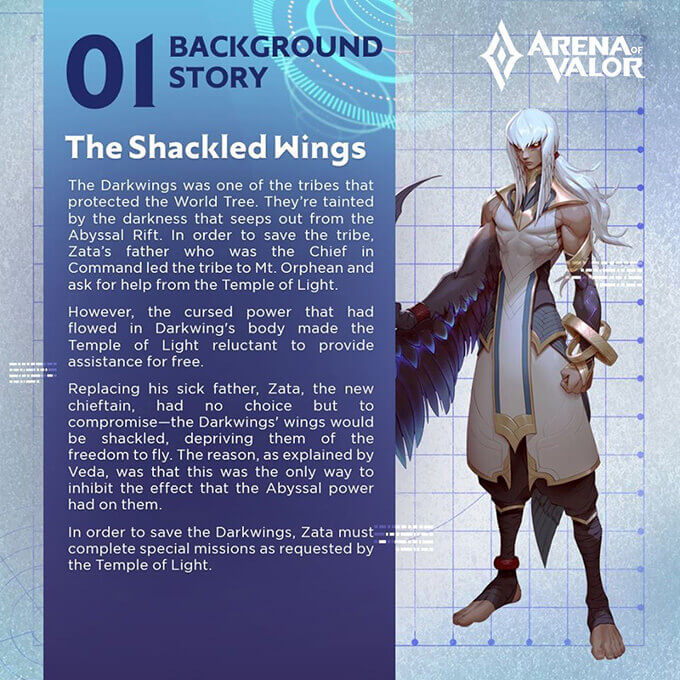 Early Concept
The Third Member of Light Chaser Squad
Zata is the most obedient member of Light Chaser Squad compared to his a friends, Laville and Rouie. He also has the most unique design, as he has Dark Wings on his right hands that make him stand out.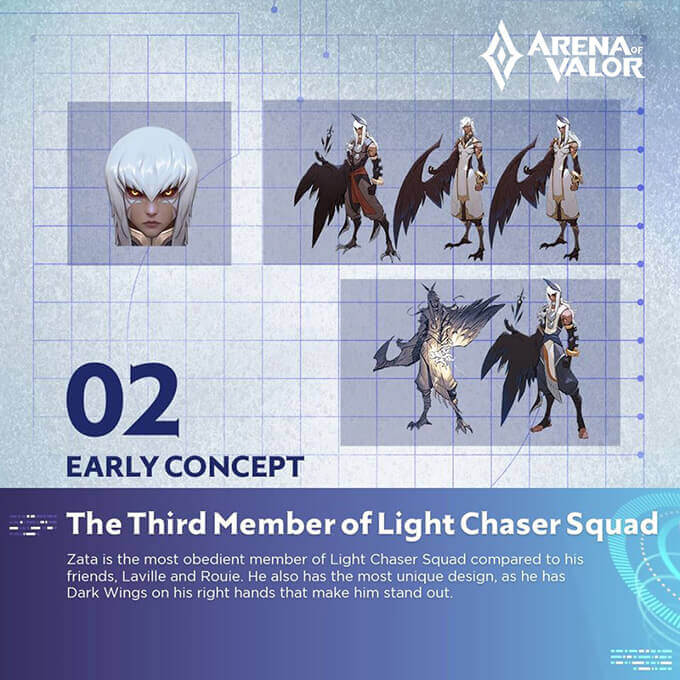 Hero Style
Redemption
Despite having Abyssal power, Zata was accepted by the Temple and uses their attire. This is because the Darkwings are protectors of the World Tree that has been "corrupted" by the darkness. The Gold-colored bracelet that he wears on his left hand is a proof of his obedience to the Temple of Light and as a tool to seal his Abyssal Power.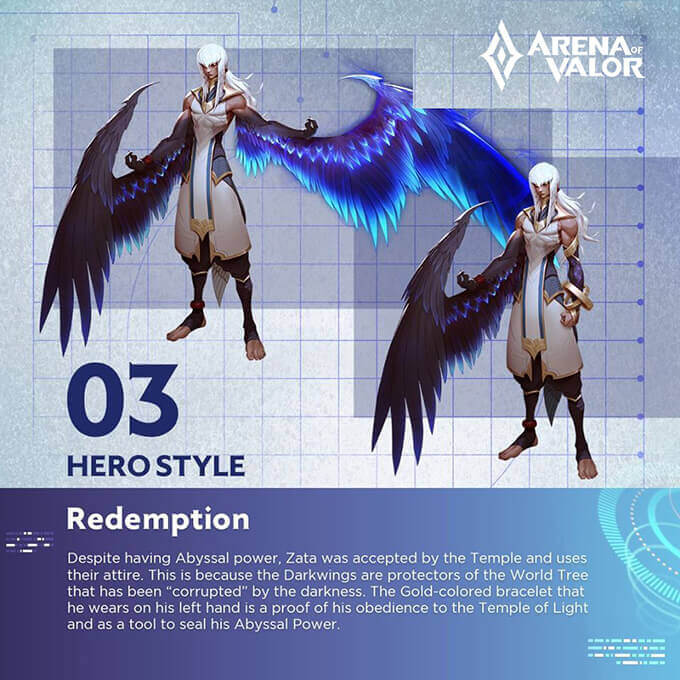 Hero Details
The Dark Wings
When designing Zata, we took a different approach and tried to create a Hero that looked like a Harpy. We designed the Wings to be attached to his arm, rather than his back. This allowed us to create specific tools (like bracelets) that can be used to seal his power. When the bracelet is broken, Zata can use his left wing and fly into the air.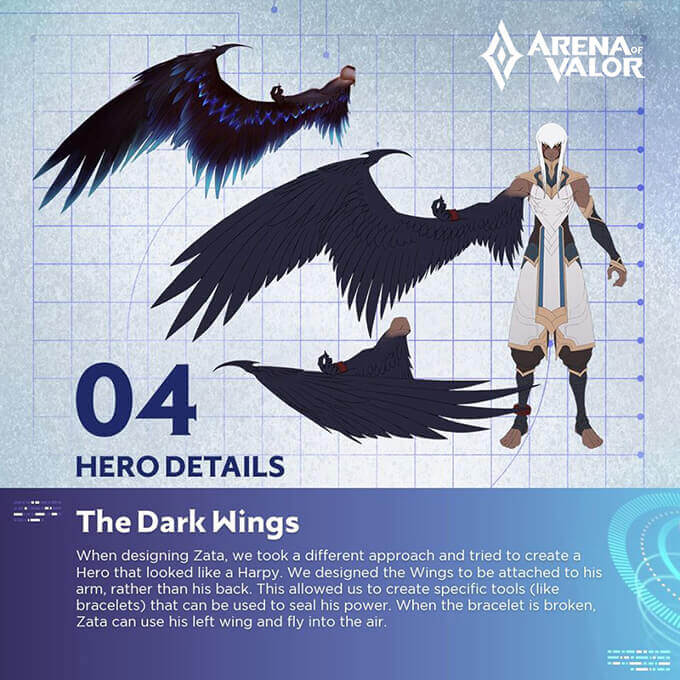 Skill Effect
God of the Wind
Zata is quite agile as a Mage. He can move from one point to another point in a blink of an eye. He can also control the Wind and turn it into his power to defeat his opponents. When flying in the air, Zata attacks rapidly and is invincible.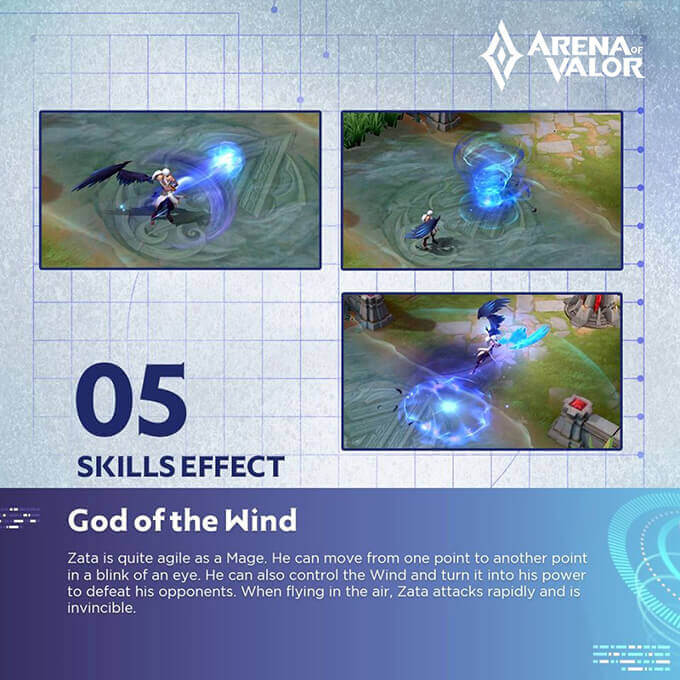 3D Model
God of the Wind
Zata is a Mage/Assassin with extraordinary abilities. His unique design makes him even prominent when fighting in Horizon Valley. Get prepared, because The Shackled Wings is about to join the Battlefield.