Let's check out the January 25th 2020 Arena of Valor Developer Letter and what is Tencent Games doing in Europe, USA/Canada, Latin America, and Asia servers.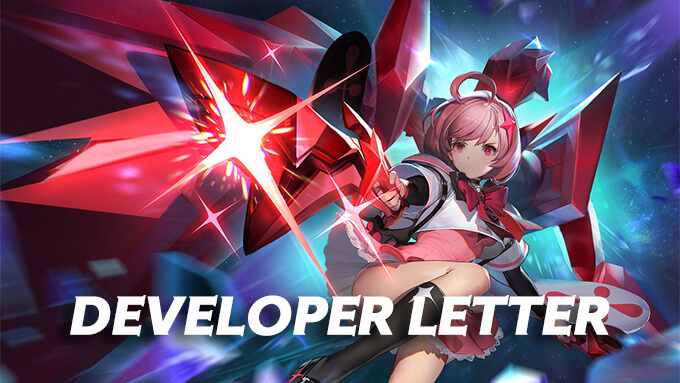 Dear Challengers,
We welcome you all to our latest Developer Letter.
NEWS AND UPDATES
We've already updated the new Magic Academy version on 20th. Please update the app as soon as possible if you haven't done so and earn the rewards!
So, have you got the Riktor skin which is available in the Moren's Workshop? Feel free to share the screenshot with your friends or under this post. We also welcome the new Season. Earn tokens, protection cards, and more rewards by just playing the ranked matches! Also, don't forget to try to use mage heroes to win extra rewards!
Since Jan 24th, we'll launch several Lunar New Year events, including Red Envelopes rewards for skins and winning Lauriel free by login.
Except for the holiday events, we also refine the daily events, increasing the variety and number of rewards. We hope players can play more matches and simply earn more rewards in this way.
In details, first of all, workday rewards will refresh daily instead of weekly. You can earn daily Chest for free Peura, hero tokens, skin tokens or Arcana fragments. In weekends, you can earn weekend tokens by playing up to eight matches to exchange for Weekends Chests, which can be opened for Krixi skin, Victory Double Cards, and so on.
We also made changes on monthly login rewards. Now, log in on each Saturday, you'll earn 500 Arcana fragments, instead of the former 50 ones. The long-term rewards have also been updated. During Feb 1st to April 30th, as long as you login 25 days in total, you can choose one reward from Zanis – Blood Knight, Xeniel – Amageddon, and Elsu – Tribal Guardian.
Anyways, good luck, challengers! Enjoy the fun and win all the rewards!
BUGS AND SUGGESTIONS
Map Hack Issue
In Arena of Valor we strive to never allow any forms of cheating, and we have already banned many of the players who use map hacks. So far, for all the reported accounts we received, after a second-time-check, we still found them using cheating tools sometime before. We will continue to fight against hackers to provide players with a safe and fair gaming experience.
Battlefield Resources Lost
We've noticed that some players find the lost of skill effects and sound effects. We've fixed the bugs and in future, if you find any similar bugs, please leave your feedbacks in the community. We'll try our best to fix them.
Ranked Match Rules
We have taken note of certain issues with the Ranked Match experience rules, which we are attempting to address with the aforementioned changes. We are also aware that there are still things that we can improve upon with the rules design, and in this version we are focusing on Brave Point protection, with other changes to come in subsequent versions.
Details:
1. Brave Points now protect star rather than tier.
2. Only a set amount of protection points is deducted.
3. Protection point threshold for each tier has been increased accordingly to avoid excessively increasing Brave Points protection.
LORE STORIES
This week we'll also share a small quiz related to some members of the Magic Academy.
Butterfly: Who among the following is in Butterfly's blacklist?
A: Violet
B: Florentino
Butterfly: Which one is the better gift for Butterfly?
A: Silver Sword
B: Flame rouge
Violet: Violet spent all her money. Who should she borrow from?
A: Valhein
B: Butterfly
Violet: Violet's party is attacked by sand bandits in the Eastern Desert. What would she do?
A: Brute force above all, letting one's gun do the talking
B: Win with superior tactics
We'll continue to make strides with each update. Thank you for playing.
Until next time. – Arena of Valor Team