Challengers of Arena of Valor Nintendo Switch Edition,
We will be pushing out a new Patch to Arena of Valor Nintendo Switch Edition on October 11th at 00:00 PDT. This update will include a number of bug fixes for many of the bugs that you, our community, helped our team identify over these first few weeks of launch. We greatly appreciate your continued support for the game and for your assistance reporting these bugs.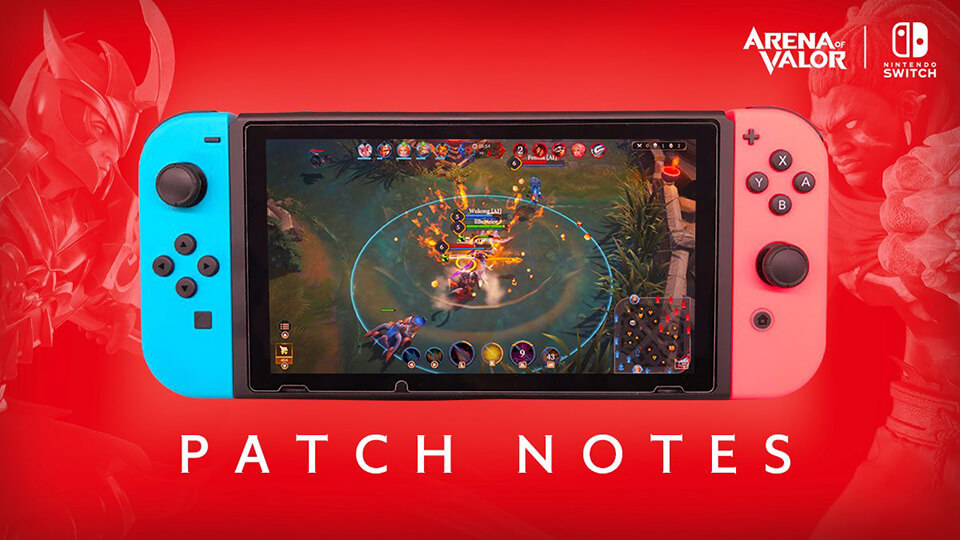 In addition to the bug fixes, we have also optimized the way the game reconnects players after a disconnect to help get you back in the action. We are aware that some players have been experiencing game crashes and our team is actively investigating this issue. We apologize for any inconvenience that a game crash may cause and appreciate your patience as we continue to work hard on this issue. In the mean time we highly recommend restarting the game after every few games to help avoid potential crashes especially after leaving the Switch in sleep mode.
Please note that players entering the game after 00:00 PDT will need to update the game. If you are in a match you will not be kicked out of the game and will just need to update the next time you enter the game. We look forward to seeing you in the arena!


Source: Arena of Valor official announcement on Reddit.