In the spirit of MOBAs and 5v5, May 5th is a special day for Arena of Valor and Tencent Games will be celebrating in many ways! Grab your friends, team up, and participate in the number of different events and celebrations that will begin on 5/5.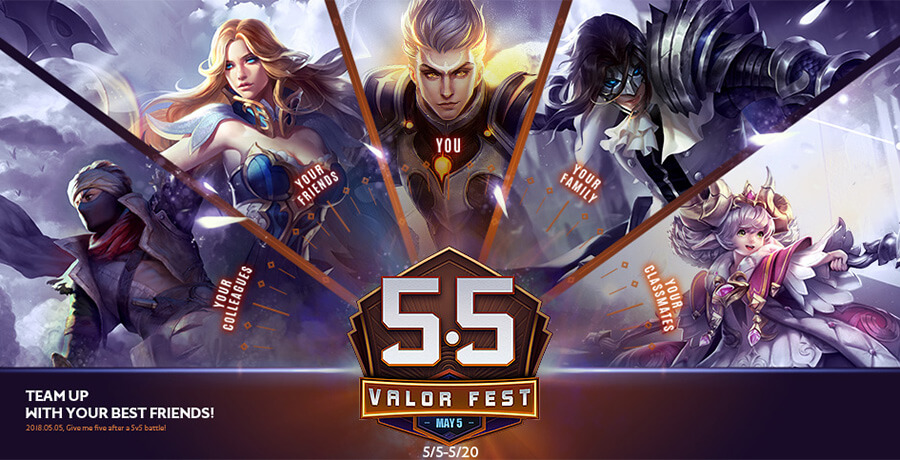 EXCLUSIVE PROFILE FRAME
Login each day and redeem a brand new Profile Frame, exclusive to Valor Fest.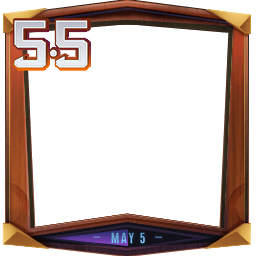 EARN A HERO FOR FREE
Keep your login streak going and you will also be able to earn one of three chosen heroes FOR FREE!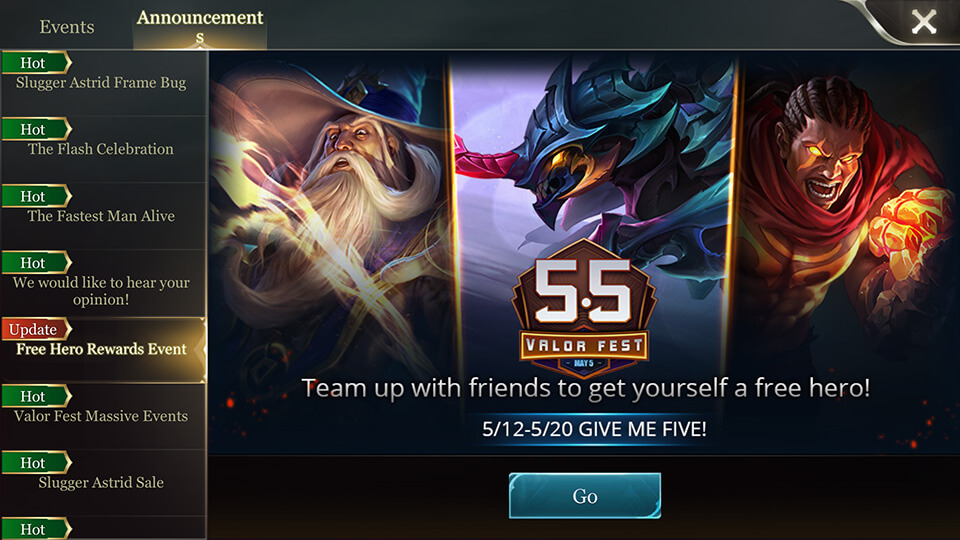 NO GOLD OR EXP LIMIT
Start from 5/7. Play, play, and play some more! Play as many matches during Valor Fest as you want and you will continue to earn Gold and EXP – no cap!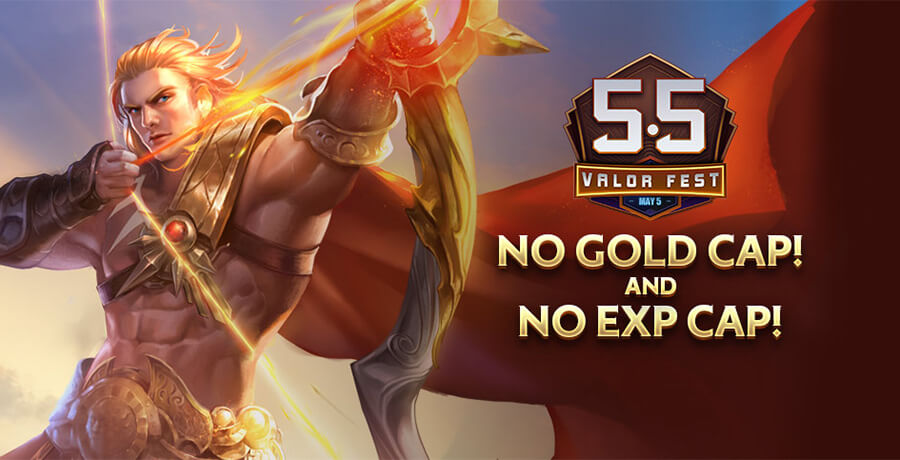 POPULAR HEROES ADDED TO FREE ROTATION
Tencent Games has chosen some of the community's favorite heroes and unlocked them for use during Valor Fest! Try someone new – you may just find your new favorite to play.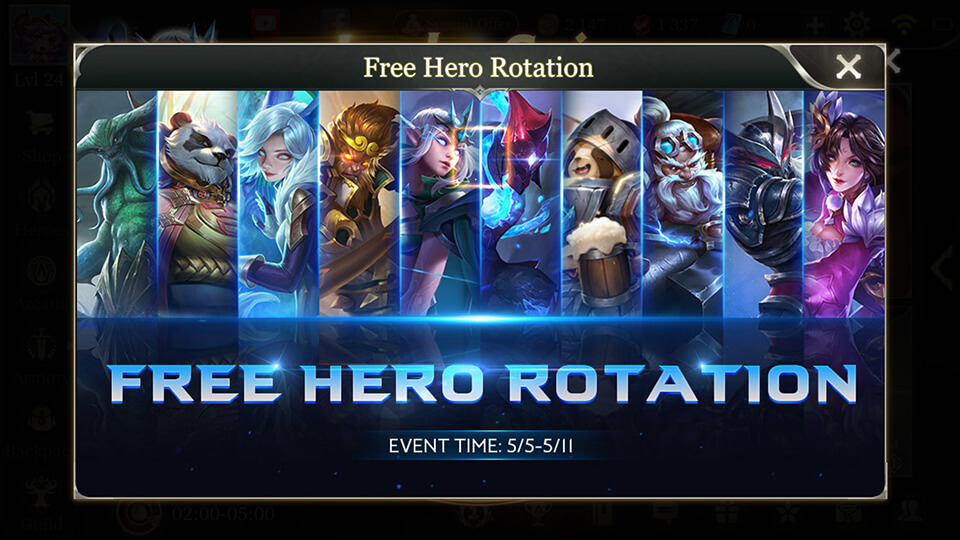 NEW HERO THE FLASH
Master the Speed Force and become The Fastest Man Alive! Barry Allen joins his Justice League allies in the world of Athanor. Learn more about his abilities & story on our The Flash preview article.

NEW SKINS
Blood Knight Zanis
Donning the armor of the Blood Knight, Zanis is ready to unleash pure rage upon his enemies.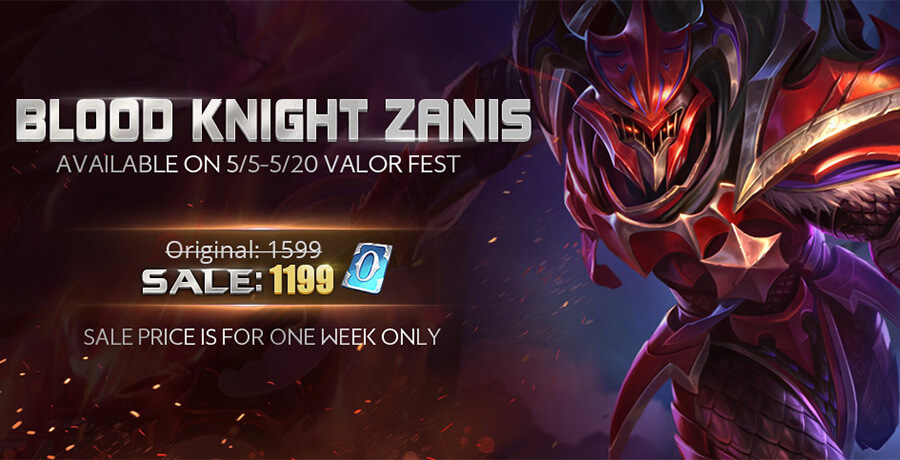 Cybercore Nakroth Evolution Skin
Cybercore Nakroth skin will have multiple levels to unlock, with new visual effects and more. And this is the first look under the mask for Nakroth!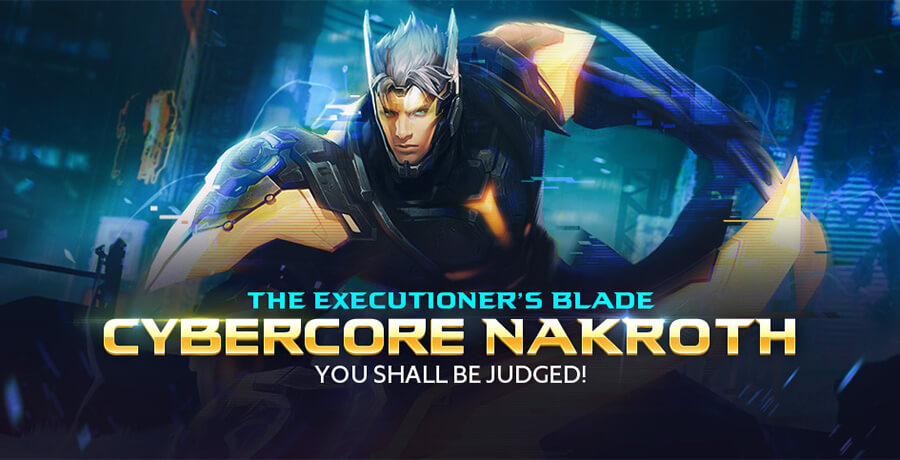 Source: Arena of Valor Official site.