April 12th Update Patch Notes
Let's check out Onmyoji Arena update patch notes on April 12th, 2019 has announced by NetEase Games on Onmyoji Arena official Facebook page.
FREE SHIKIGAMI LINEUP ADJUSTMENTS
Onmyoji Arena will change the lineup of the limited-time free shikigami on April 15th, 2019. The new free shikigami will be Yamausagi, Karasu Tengu, Ryomen, Ootengu, Higanbana, Shishio, Kubinashi, Hannya and Yasha.
Of these shikigami, Kubinashi, Hannya and Yasha have a difficulty of Extreme. Onmyoji who have been in Heian-kyo for less than 7 days can't use them for free in battle.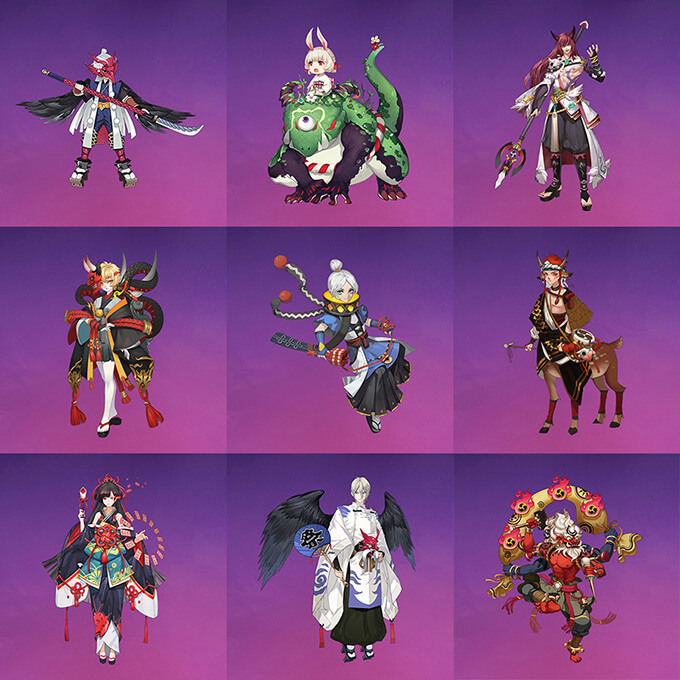 SHIKIGAMI ADJUSTMENTS
Onmyoji Arena has redesigned and adjused Higanbana's abilities in order to make her perform better in team battle.
Higanbana will make her official debut on the Heian-kyo battlefield this week.
Higanbana has been redesigned and she will return to Heian-kyo! Buy her exclusive pack of shikigami and Favor items or exclusive box of shikigami and Evolution Amulet during 4/12 – 4/18 to enjoy a 22% discount.
LATEST EVENTS
INFERNO FLAME
Event Period: April 12th after maintenance to April 19th, 2019.
Higanbana's support tourney skin, Inferno Flame, is now available in the Skin Shop! In order to express our gratitude to your support, the skin will be 30% off for the first week.
DEMON ENCOUNTER
New shikigami will join Demon Encounter!
Tamamonomae
Ultimate Ability: Falling Might – Strengthened
If Falling Might is refreshed instantly, range and damage will be increased upon next casting within certain time.
Menreiki
Ability 1: Spirit of Kawakatsu – Strengthened
Ability cast distance will be increased greatly. Damage will be decreased as distance increases.
Adjusted some shikigami in Demon Encounter.
Ubume
Ultimate ability: Hack and Slash – Strengthened
Adjusted Attack bonus from 50% to 40%.
Adjusted ability cooldown from 40/36/32 seconds to 50/45/40 seconds.
Hangan
Ability 1: Soul Devour – Strengthened
Adjusted AP of each level from 6/9/12/15/18 to 5/7/9/11/13.
Kyuumei Neko
Natural Passive: Revenge – Strengthened
Adjusted Crit Rate of damage from 25% to 20%.
Satori
Natural Passive: Overbearing – Strengthened
Adjusted the shield converted from hatred point of each level from 0.18% of Max HP to 0.24%.
Miketsu
Natural Passive: Grain Spike – Strengthened
Adjusted damage bonus from 20% of target's lost HP to 16%.