January 25th Update Patch Notes
Here's Onmyoji Arena update patch notes on January 25th, 2019 has announced by NetEase Games on the Onmyoji Arena official site.

Onmyoji Arena will change the lineup of the limited-time free shikigami on January 28th, 2019. The new free shikigami will be Miketsu, Kaguya, Hououga, Yumekui, Ootengu, Kiyohime, Yoto Hime, Hone Onna and Maestro.
Of these shikigami, Yoto Hime, Hone Onna and Maestro have a difficulty of Extreme. Onmyoji who have been in Heian-kyo for less than 7 days can't use them in battle.

This week sees Tamamonomae makes his official debut on the Heian-kyo battlefield. His dyed skin, Violet Illusion is also available in the Skin Shop.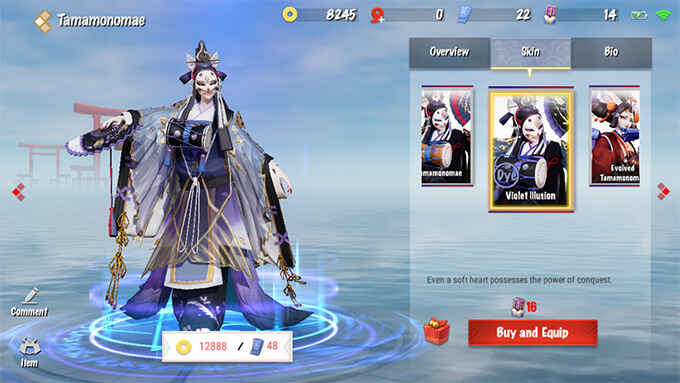 Tamamonomae's exclusive Nine Tails pack is available in the General Store until January 31st, 2019 11:59pm. By purchasing this pack, you can get a discount when summoning Tamamonomae and 8 Favor gift, Weeping Sakura! Fans of Tamamonomae will not want to miss this!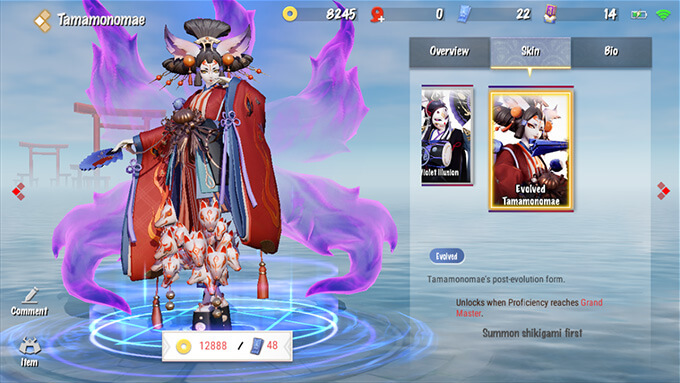 BUTTERFLY DANCE
Event Period: January 25th after maintenance to January 31st, 2019.
Aoandon's epic skin, Butterfly Dance is available now! Enjoy 12% off from January 25th to January 31st, 2019. Don't miss out!