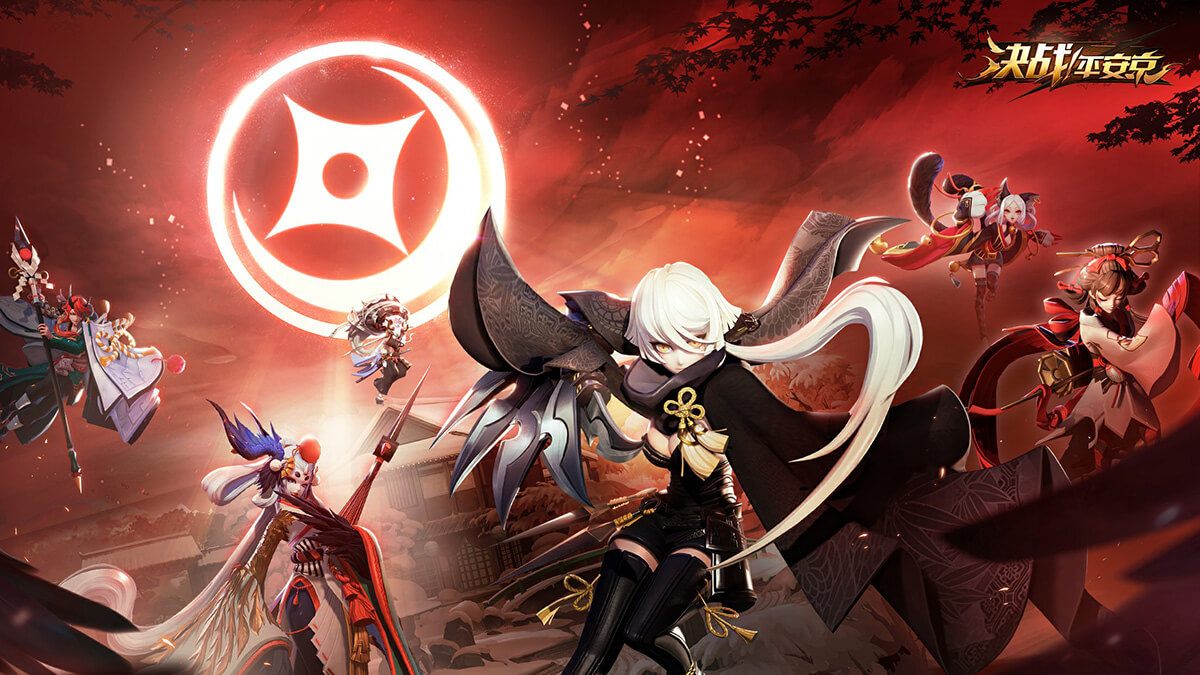 July 31st 2020 Update Patch Notes
The Onmyoji Arena July 31st 2020 Update sees NetEase Games has made some adjustments for Itsumade, Onikiri, Yuki Onna, Satori, and Ibaraki Doji.
Free Shikigami Lineup Adjustments
Onmyoji Arena will change the lineup of the limited-time free shikigami at 5:00 AM on August 3rd, 2020. The new free shikigami will be Youko, Hana, Karasu Tengu, Yamawaro, Oitsuki, Komatsu, Dodomeki, and Kyonshi Ani.
Onmyoji who own the God of Fortune Month Pact will have the additional free shikigami, Onikiri and Aoandon.
Of these shikigami, Dodomeki and Kyonshi Ani have a difficulty of Extreme. Onmyoji who have been in Heian-kyo for less than 7 days can't use them in battle for free.
Shikigami Adjustments
Itsumade
As Itsumade's performance is relatively weak compared to the other Ninja shikigami, we have suitably increased the damage of her Ability 2.
Ability 2: Invisible Edge
Adjusted damage from 80/135/190/245/300 (+75% extra Attack) to 80/140/200/260/320 (+85% extra Attack).
Onikiri
Onikiri is an all-rounder when compared to other Ninja shikigami, and he has high burst capability, high flexibility and high survivability. We have suitability weakened the Break of his Passive and the short-ranged damage of his Ability 2 for balancing.
Trait: Blade Vibration
Adjusted Break from 16% to 12%.
Ability 2: Light Vanquisher
Adjusted the damage of the first stage's multiple blade gleams on hit from 50% to 35%.
Yuki Onna
Yuki Onna's damage capability is currently slightly low compared to other Mage shikigami. We have increased the maximum damage of her Ability 2 and slightly adjusted the control duration of her Ability 1's first stage to increase the hit rate of her chains.
Ability 1: Dusk Snows
Adjusted first stage's Stun duration from 0.3 seconds to 0.35 seconds.
Ability 2: Marshmallow
Adjusted maximum damage from 120/180/240/300/360 (+70% Ability Power) to 120/185/250/315/380 (+80% Ability Power).
Satori
Satori currently has a relatively long animation when hitting bombs, causing their overall hit rate to be low. Also, she uses a lot of MP during the laning phase. We have suitably shortened the animation when hitting bombs, and reduced the MP cost of her Ability 2 and ultimate ability.
Ability 2: Pitch
Adjusted MP cost from 18/21/24/27/30 to 16/18/20/22/24.
Ultimate Ability: Home Run
Adjusted casting animation from 0.4 seconds to 0.32 seconds.
Adjusted MP cost from 15/20/25/30 to 12/15/18/21.
Ibaraki Doji
Ibaraki Doji's Ability 3 can absorb large amounts of HP from multiple minions, causing him to be overly strong when laning in the early game. We will adjust the HP Steal efficiency of his Ability 3 toward non-shikigami targets, and suitably adjust his damage.
Ability 2: Fearless Fire
Adjusted damage from 25/45/65/85/105 (+70% Attack) to 30/50/70/90/110 (+60% Attack).
Ability 3: Six Realms of Hell
Removed effect: Restore a maximum of 80/100/120/140/160 HP for each damage.
Added effect: The conversion rate for minions is 50% of that for shikigami.
Adjusted damage level bonus from 3 to 4.
Chaos Realm
The Chaos Realm event has ended. This mode will now be available on Saturdays and Sundays again.
Beginner Guide
Beginner 7-day Sign-in
We have adjusted and increased the rewards for the Beginner 7-day Sign-in. For onmyoji who have completed the Beginner Sign-in, we will reissue the additional rewards after the update.
Beginner Pack
Added the Beginner Daruma Pack and Beginner Coin Pack. You can view and purchase these from the Shop or the Beginner Guide screen.
Beginner Daruma
The Beginner Daruma event will end soon. Remaining Beginner Daruma will be converted to the equivalent Auspicious Daruma.
Optimizations and Adjustments
Adjusted the gifting logic of Shikigami Shards and Skin Shards. You now need to own the complete shikigami or skin for a certain amount of time before you can gift the shards.
Adjusted the purchase and consignment logic of Shikigami Shards and Skin Shards. You can only purchase or consign shards after a certain amount of time.
Update Gifts Event
Event Period: July 31st after maintenance to August 13th, 2020.
Download the latest client for a better game experience.
Update to the latest client before August 14th 2020 to claim generous rewards!