March 8th Update Patch Notes
Let's check out Onmyoji Arena update patch notes on March 8th, 2019 has announced by NetEase Games on the Onmyoji Arena official site.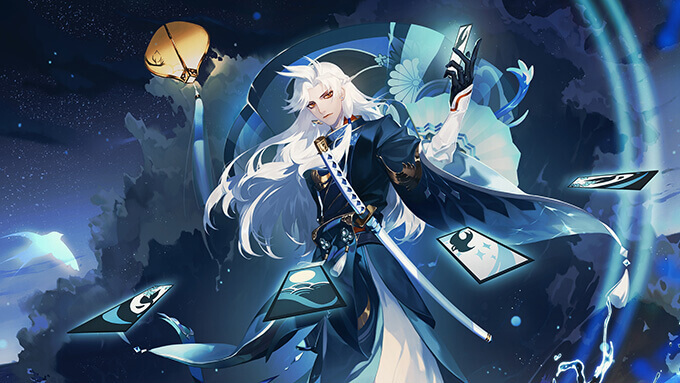 Onmyoji Arena will change the lineup of the limited-time free shikigami on March 11th, 2019. The new free shikigami will be Chin, Yamausagi, Karasu Tengu, Shishio, Ootengu, Ryomen, Hannya, Hone Onna and Susabi.
Of these shikigami, Hannya, Hone Onna and Susabi have a difficulty of Extreme. Onmyoji who have been in Heian-kyo for less than 7 days can't use them in battle for free.

Ryomen
Base Stat
Adjusted Base Attack from 90 to 85.
Ability 3: Thundering Windrunner
Adjusted blocked damage by shield from 150/190/230/270/310 to 120/167.5/215/262.5/310.
Ultimate Ability [Divine Combo]
Adjusted Base Damage from 130/180/230 to 130/190/250.
Kusa
Ability 1: Flower Power
Adjusted base heal from 80/135/190/245/300 to 80/130/180/230/280.
Increased MP cost from 50/60/70/80/90 to 60/70/80/90/100.
Puppeteer
Ability 2: Puppet Rush (Ranged)
Adjusted base damage from 100/160/220/280/340/400 to 100/155/210/265/320/375.
Ability 3: Occult Thread (Melee)
Adjusted damage bonus from 8/10.4/12.8/15.2/17.6/20% of target's Max HP to 6/8/10/12/14/16%.
Kosodenote
Ability 1: Hidden Sting
Adjusted Attack Bonus from 40% to 55%.
Adjusted the damage bonus according to target's Max HP from every 100 points will increase Attack by 1% to every 80 points will increase Attack by 1%.
Adjusted cooldown from 10 seconds to 10/9/8/7/6 seconds.
Menreiki
Natural Passive: Spirit Infusion
Adjusted damage bonus of current level from 15 to 12.
Ability 1: Spirit of Kawakatsu
Adjusted base damage from 45/72.5/100/127.5/155 to 45/70/95/120/145.
Ootengu
Ability 3: Gale Force Wind
Adjusted knockup time from 0.5/0.6/0.7/0.8/0.9 seconds to 0.7/0.75/0.8/0.85/0.9 seconds.
Ultimate Ability: Blade Storm
Increased AP Bonus from 35% to 40%.
Yasha
After the ability redesign, Yasha will join the Heian-kyo battlefield this week. Bloody Shura Pack and Bloody Shura Box will be available in the General Store with a 22% discount. Buy the pack or box to summon Yasha and get Favor items, Witchery Bell x8 or Evolution Amulet x1. Exclusive pack and box will be available till 23:59:59 on March 14th, 2019.

Optimized the effect of some interfaces for the Rivalry theme style.
Optimized the special effect range of Mannendake's Ability 2: Bamboo: Penetrate.
After Battle Pass reaches Lv 100, rewards of Battle Pass quests will be adjusted to coins.
Added and adjusted the trigger achievements of some shikigami's Taichi Mudra and adjusted the trigger rate of displaying some Taichi Mudra.