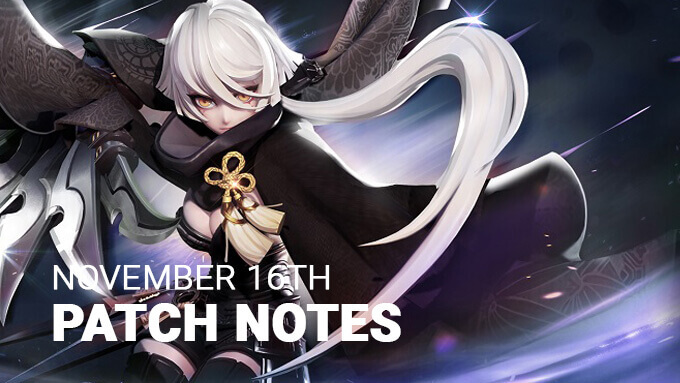 November 16th Update Patch Notes
Here's Onmyoji Arena update patch notes on November 16th, 2018 has announced by NetEase Games on the Onmyoji Arena official site.

Onmyoji Arena will change the lineup of limited-time free shikigami on November 19th, 2018. The new free shikigami will be Yumekui, Yamausagi, Hououga, Hangan, Futakuchi, Kusa, Jikikaeru, Yoto Hime, and Inugami.
Of these shikigami, Jikikaeru, Yoto Hime and Inugami have a difficulty of Extreme. Onmyoji who have been in Heian-kyo for less than 7 days can't use them in battle.

1. Bloody Phantom
Event Period: November 16th until 23:59 November 22nd, 2018.
Itsumade's brand-new Epic Skin, Bloody Phantom, is available now! The skin is 12% off from November 16th to November 22nd, don't miss out!
2. Thanksgiving Feast
Event Period: November 16th until 23:59 November 22nd, 2018.
During the event period, Onmyoji Arena players who complete battles can obtain Turkey Pies and exchange them for rewards such as Thanksgiving Pack and Wish Ema. Open Thanksgiving Packs to get an Epic or Legendary Skin Trial Voucher for one day or three days!

NetEase Games especially added this test in order to enable seasoned players to quickly join Ranked Matches. When a player whose game level is under 7 logs in to the game for the first time and chooses the option [I am a seasoned player], the [Rank Test] button will appear above the Ranked Match icon on the main interface. Tap the test button to start the test. The player who passes the test will directly advance to Level 8 and be able to immediately join Ranked Matches.


Source:
Onmyoji Arena Official site.