November 29th 2019 Update Patch Notes
Let's check out Onmyoji Arena November 29th 2019 Patch Notes. This update sees Hiyoribou make her official debut on the Heian-kyo battlefield.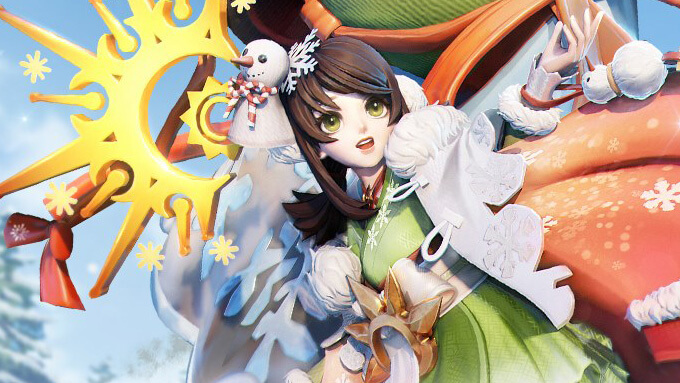 NEW SHIKIGAMI
This week sees Hiyoribou make her official debut on the Heian-kyo battlefield. Hiyoribou's dyed skin, Sunflower Heart and epic skin, Cloudless Snow Day will also be available to purchase in the Skin Shop.
Sunny Skies Pack and Sunny Skies Gift Box will be available at a 22% discount in the General Store. Buy the pack or box to summon Hiyoribou and get the Favor items, Eight Petals x8 or Evolution Amulet x1. The exclusive pack and box will be available till 23:59:59 on December 5th, 2019.
SHIKIGAMI ADJUSTMENTS
1. Hannya
Hannya is currently at a disadvantage when laning in the top, and he relies too much on his ultimate ability's burst power when entering teamfights in the late game. Because of this, we have adjusted the base damage of his Ability 2 and the growth of his Ability 1 mark's damage.
Ability 1: Heart of Jealousy
Adjusted mark damage from 20/40/60/80/100 (+16/20/24/28/32% Attack) to 20/45/70/95/120 (+16/21/26/31/36% Attack).
Ability 2: Ghoul Mask
Adjusted damage from 5/35/65/95/125 (+50% Attack) to 10/40/70/100/130 (+55% Attack).
2. Futakuchi
Futakuchi's Attack Speed and Ability Damage are at a rather obvious disadvantage in the late game. We made slight adjustments to her trait ability's level bonus and the growth of her ultimate ability's damage to make up for her late game weakness.
Trait: Gonna Blow
Adjusted Attack Speed level bonus from 3.5% to 4.25%.
Ultimate Ability: I'm Sorry!
Adjusted damage from 180/250/320 (+5% of HP Lost) to 180/265/350 (+6% of HP Lost).
3. Aoandon
The judging range of Aoandon's Ability 2 is a bit wider than it displays, which sometimes causes enemy shikigami standing at the edge of the portal to take damage and be slowed. We have adjusted the judging area's width to better suit the ability's visual representation.
Aoandon's early game ganking ability is stronger than that of other mage shikigami, and her damage-dealing capability is extremely stable when providing support. We have slightly reduced the base current MP damage of her Ability 1 to control her early game support capability.
Ability 1: Butterfly Shadow
Adjusted base current MP damage from 12% to 10.5%.
Ability 2: Ghostly Light
Adjusted judging width of Ghostly Light's portal from 200 yards to 150 yards.
4. Itsumade
After optimizing control of Itsumade, her chaining speed has increased, and her overall strength has had undergone an obvious increase. We have suitably reduced the damage of her Ability 2 to control its burst damage and harassing capability.
Ability 2: Invisible Edge
Adjusted damage from 90/150/210/270/330 (+90% extra Attack) to 80/135/190/245/300 (+75% extra Attack).
5. Jikikaeru
After fixing Jikikaeru's Ability 1 damage bug last week, his burst damage became too high, so we suitably adjusted the previous changes to his Ability 1 damage. Jikikaeru's survivability is also rather weak for a marksman shikigami. Because of this, we made him unable to be selected for a very short period when he casts his Ability 2 and becomes invisible. We hope this will improve his survivability.
Ability 1: Tile Fling
Adjusted damage from 135/195/255/315/375 (+170% extra Attack) to 120/180/240/300/360 (+155% extra Attack).
Ability 2: Mahjong Bluff
New: When invisible, Jikikaeru cannot be selected for 0.35 seconds.
6. Enma
Because Enma's ultimate ability can simultaneously receive Ability Power, Attack Speed, and Crit buffs, her Ability Power+Crit speed set is rather strong. We have slightly decreased the Ability Power bonus of Enma's ultimate ability and increased its Attack bonus to balance the strengths of different sets.
We have also increased the Shield Base and Haste duration of Enma's Ability 3. We hope this will strengthen Enma's early game suppression resistance and flexibility.
Ability 3: Meditation
Haste duration increased from 1 second to 1.5 seconds.
Adjusted Shield Base from 40/100/160/220/280 to 60/120/180/240/300.
Ultimate Ability: Crushed Grievances
Added a 0.5 second cooldown when canceling the ability to prevent accidental canceling.
Adjusted Attack Damage Bonus from 37% to 40%.
Adjusted Ability Power from 18% to 16%.
MAHJONG FIGHT ADJUSTMENTS
Mahjong Fight tiers have been reset! All players' rewards will be tallied based on their highest tier reached prior to the reset.
OPTIMIZATIONS AND ADJUSTMENTS
Expanded the range of the Adjust Casting Area feature in Control Settings.
After being sealed in a battle, you can tap the orb icon to close the damage display screen.
Optimized the indicator for single-target selection.
Source: Onmyoji Arena Facebook.