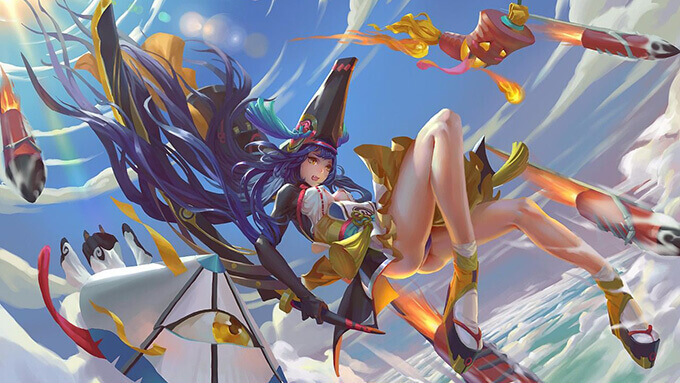 Onmyoji Arena Season 2 has started
The first season of Onmyoji Arena has officially ended! According to the statistics, 94.78% Onmyoji Arena players have completed the requirements to receive Umibozu or Karasu Tengu's Season 1 exclusive skin.
In the upcoming new Season 2, there will be adjustments to the requirements of obtaining the Season exclusive skins, namely the lowering of average punishment (punished matches / total matches) from 0.03 to 0.025. NetEase Games will also, on an irregular basis, publish a list of players of serious or repeated violations. The developer said: "We hope the above measures, with the help of players, would make this game more fair, fun and friendly to play".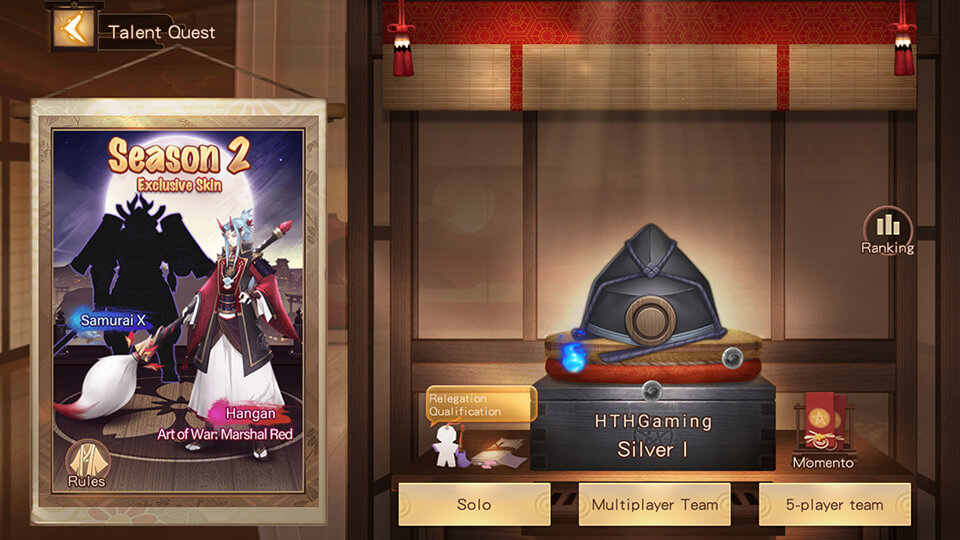 On the other hand, players who suspect they have been unfairly punished can request a manual review of the decision. Each player can make up to 3 requests per season. Please check here for more details: Friends Icon → Wiki → Art of War Query → Query.
As for the upcoming season's exclusive skin, they will belong to Samurai X and Hangan! The requirements for obtaining the skins are as follows:


Requirements for Meaning of Battle skin:
1. Reach Platinum tier in Season 2.
2. Win at least 10 battles in Talent Quest during this season.


Requirements for Instrument of Battle skin:
1. Take part in at least 60 5v5 battles during the season. This includes Talent Quest and Support Your Shikigami.
2. Have an average punishment (punished matches / total matches) of less than 0.025/match. Average punishment can be viewed through Friends Icon → Wiki.


Starting rank for next season



Source: Onmyoji Arena official Facebook page.