In the Arena of Valor May Update, Tencent Games has introduced a new way for players to unlock heroes and skins, using what they call Tokens.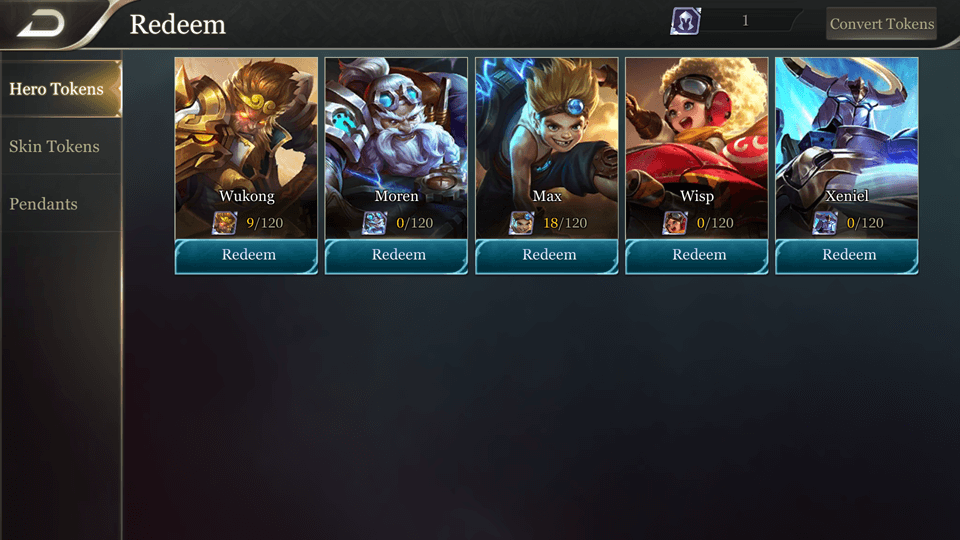 Hero and skin tokens can be earned through events, chests, lucky draw, and more. This new system can be found via Shop > Hero / Skins > Redeem (found in the top menu).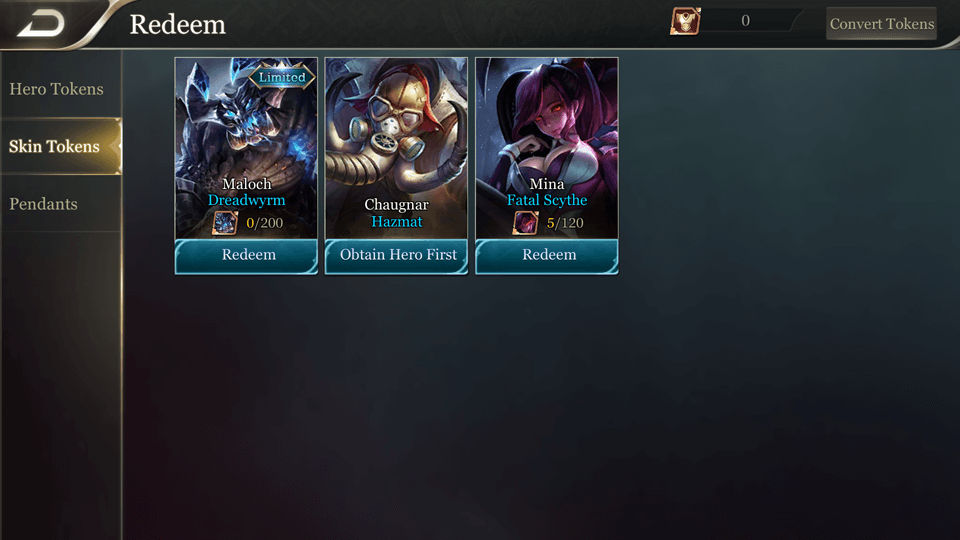 Each hero and skin available through this new system will have their own unique tokens. In addition, there will also be universal hero tokens and universal skin tokens. These universal tokens can be converted into specific hero or skin tokens at a defined rate, which may vary per hero and skin.

Source: Arena of Valor official forum.
Warning
: Undefined array key "mts_social_button_layout" in
/home/xvps/sites/hthgamingcom/aov/wp-content/themes/AOVPRO2020/functions/theme-actions.php
on line
461