Arena of Valor January Patch FAQs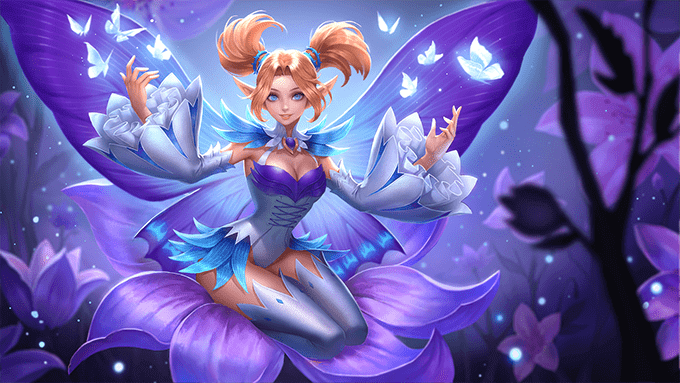 Tencent Games has announced January 2018 patch highlight video and they decided to post a more detailed FAQ that explain how the new features work. They said: "Yesterday we posted a video giving the first look at some changes coming in the next patch, planned for this month. We wanted to expand on that and provide some more information to better understand the changes included."
GOLD BONUS ON SKINS
Can the 10% Gold bonus be earned from skins used with Trial Cards?
Yes! In addition to making skins more desirable, we also wanted to increase the value of Skin Trial Cards. No matter if the skin is permanently owned or unlocked temporarily with a Trial Card, you will earn the same Gold bonus.
Will higher rarity skins earn a larger Gold bonus?
No, all skins – regardless of their rarity – will provide the same Gold bonus. This was important to ensure the same bonus is available to everyone.
What game modes will earn the Gold bonus on Skins?
All match types except 1v1 against AI will provide the Gold bonus on Skins.
DAILY TO WEEKLY GOLD CAP CHANGE
When does the new weekly Gold cap reset?
The Gold cap now resets every Monday morning at 5am PST for the USA/Canada and Latin America servers, and at 5am GMT for the Europe server.
If a match begins before 5am on Monday and ends after the reset, Gold gained from that match will be counted towards the next weekly cap.
IPHONE X OPTIMIZATION
Why does the iPhone X update include a new player avatar interface on each side, rather than scaling to full-screen?
If we scaled the view on iPhone X to make use of the full screen real estate, it would provide 22% additional map view, giving iPhone X users an unfair advantage against other players.
The new avatar bars are uniquely useful. Tap on teammates on the left side of the screen to see their player perspective for additional map awareness. Tap your enemy's avatar on the right side to set a target lock on their hero, helping with precision during teamfights.
PLAYER AVATAR FRAMES
How can avatar frames be unlocked?
There are three ways to earn avatar frames:
1. Participate in limited-time events and collect enough quest items to exchange for the frame.
2. Purchasing certain Skins will also provide accompanying avatar frames. This will be indicated in the Shop.
3. Complete certain in-game achievements.