Let's check out the Mar. 2nd 2020 Arena of Valor Developer Letter and what is Tencent Games doing in Europe, USA/Canada, Latin America, and Asia servers.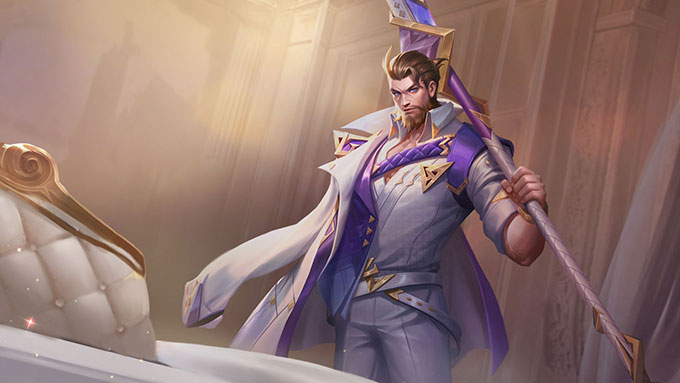 Dear Challengers,
We welcome you all to our latest Developer Letter.
NEWS AND UPDATES
The Arena Carnival celebration sign-in event has been 10 days, and there must be some players who have already got the reward: Ryoma-The Feast of Rose skin. Come on! show your rewards in the comments section! Don't be upset if you haven't got the rewards yet, the sign-in event will last till March. 1st. You still have chances to get it. The Carnival themed Moren workshop opened last week, and did you already get the prizes you wanted?
The Fan Art Collection Event also started from Feb.24th to March.7th. Come on! Design a skin for your favorite Goddess in-game! All the participants will get a reward, and the designers of the top 5 works with most "likes" will get a mystery skin from us!
We have already released hundreds of codes totally in 4 servers for the Arena Carnival rewards yesterday. And we are so glad for all your participation in sharing the post. We hope you guys like the Mina-Candy Queen skin.
This week we've updated the "Redeem" store by adding 5 heroes and 5 skins. Check it out in the game! In the future we will update it regularly, and please don't miss it!
BUGS AND SUGGESTIONS
Crash issue
We've noticed that some players reported an unknown network error in game, which also caused a crash issue after clicking "confirm". We've located that issue and have reduced the possibility of cracks in the latest update. We'll keep following and fixing the issue in the future.
Stuck issue
We've noticed that some players reported they got stuck while log in the game. It was caused by the resource override problem when the players downloaded the hot update. So please reinstall to repair the issue. If the issue is still not to be fix, please contact with us in time.
Skin Model
We've noticed that some players reported that the skin model of Ishar in game was whiter than usual. We've located this issue and found that it was because the skin effect setting was not in the highest quality, so please adjust it and the issue is supposed to be solved.
Tournament skins Suggestion
We've realized that some players suggested to bring back the previous tournament skins during AWC. We've noticed this suggestion and will bring this sort of limited skins back in store during that time. Please stay tuned.
Yena Skin Issue
Some players suggested that we can add some easily accessible skin for Yena, because now her skins can only be obtained by Codex or time-limited events. The following skins of Yena will be sold directly in the store or even be gained by participating in-game events. Please stay tuned.
Skill Naming Issue
We've noticed that there are bugs on Elandoor's ultimate skill's name. Thanks for your feedback and we'll fix it as soon as possible.
Fan Art
This time, we'd like to share with you guys the lovely Lauriel and Veera created by @ Sabır Çelik from Turkey.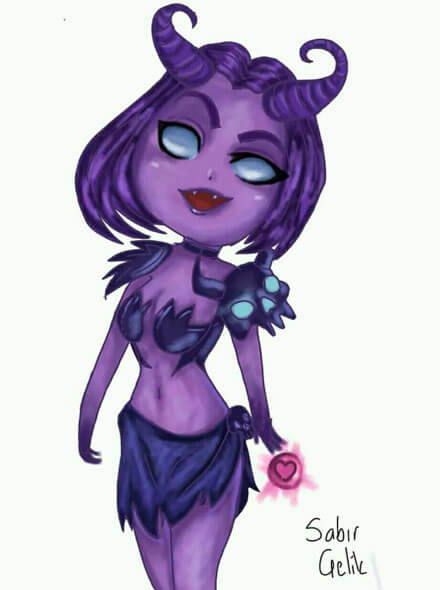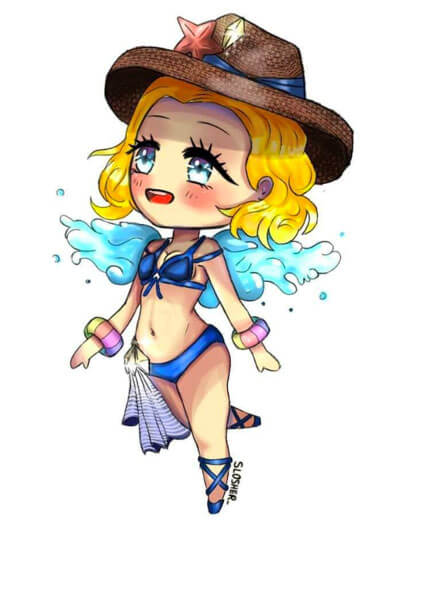 LORE STORY
The answers to last week's lore are A, A, A. Please tell us if you have all the right answers! For this week, we'll bring you some questions about heroes in Arena of Valor.
Why does Murad wear a mask?
A. Pollen allergy
B. Avoid being harassed by women
What was Errol's nickname?
A. Errol the Crybaby
B. Errol the Clumsy
Which generation of Demon Hunters did Errol belong to?
A. First Generation
B. Second Generation
We'll continue to make strides with each update. Thank you for playing.
Until next time. – Arena of Valor Team
Source: Arena of Valor.