Technoblade Butterfly arrived in NA/LATAM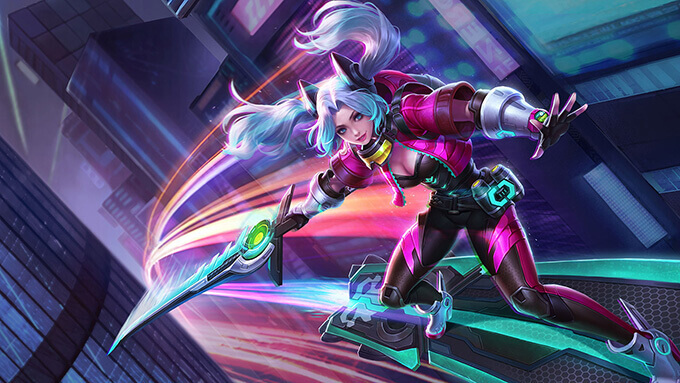 The first Evolution skin Technoblade Butterfly has arrived in USA/Canada and Latin America servers. Evolution skins are a special type of skin that can be upgrades to obtain new arena entrance animations, dynamic splash screens, special sound effects, and unique profile icons.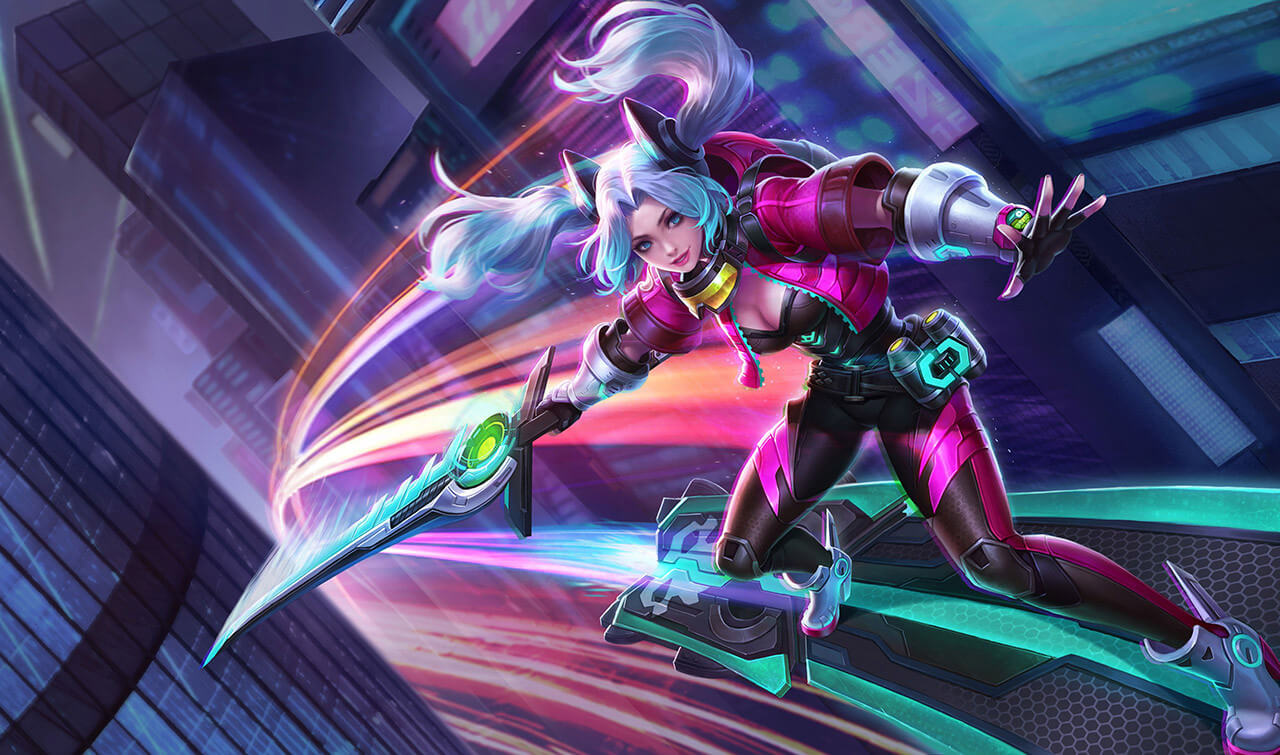 There are five levels to the Technoblade Butterfly skin:
Level 1: New ability effects (Use Butterfly to kill 5 enemies in order to unlock Level 2).
Level 2: New skin model.
Level 3: New cyberpunk ability effects.
Level 4: Flashy recall effects (Use Butterfly to kill 20 enemies while wearing the Technoblade skin).
Level 5: Upgraded sound effects.
The level requirements can only be met in Standard and Ranked 5v5 matches.
After each level is unlocked, its Evolution EXP must be raised using Evo Crystals. Each Evo Crystal provides 10 EXP. There is a chance to trigger a 2x multiplier and gain 20 EXP or a 5x multiplier and gain 50 EXP with each Evo Crystal. The required EXP to level up is raised with each level.
Evo Crystals are available for purchase in the Shop or obtained in Lucky Draw. At launch, a bundle of 10 Evo Crystals will be available in the Shop for 980 849 Vouchers available until April 2, 2018. This bundle can be purchased a maximum of three times.

GAMEPLAY VIDEO

SCREENSHOTS