This is interview with In-young Koo, CEO of Need Games, Undecember developer, by Reporter Jung Soo-hyung from Inven. English translation by TapTap.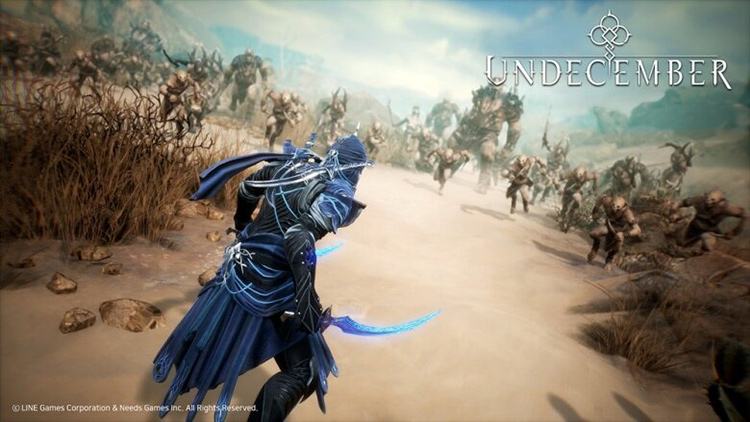 Line Games' Undecember, which is drawing attention from gamers with its unique rune system and cross-platform, has UBT in front of them. Users who have participated in the pre-registration will be able to enjoy various contents such as the main story of Undecember, raids, PvP, and guild battlefields through this test.
Line Games had a place to ask and answer questions about a number of undisclosed questions with Koo In-young, CEO of Need Games, a developer, prior to the UBT of Undecember, which will start on October 13th. Although information about the game has been continuously released, many questions are still veiled, so we were able to hear a variety of questions and answers.
In-young Koo, CEO of Need Games, said in an interview, "I've been developing Undecember for quite some time. During that time, all the developers have prepared hard, and I think this test is the first step in getting to the test. As much as I prepared, I hope you enjoy playing Undecember."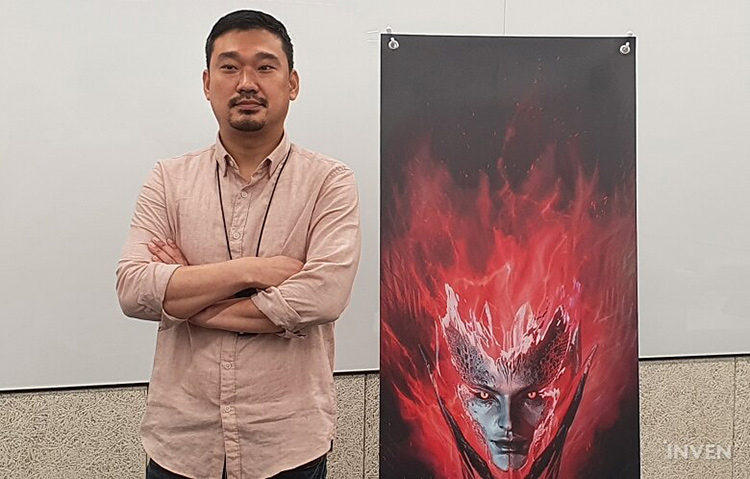 Q: I wonder if the service operation method is seasonal or periodic content update.
When I first started designing, I thought a lot about the season system. Most of the existing hack and slash games are operated on a seasonal basis. This is because the balance patch is frequent due to the nature of Hack and Slash.
We thought and approached it a little differently. I wanted to make Undecember a game with continuity. As a user who enjoyed seasonal games, it is fun to develop new ones every season, but I also felt the pressure of starting from scratch. Therefore, Undecember does not introduce a season system. I plan to make the character continue to grow without reset after service.
The update cycle is set for at least 4 to 6 months for major updates, and we plan to perform minor updates in the middle. Minor updates are considered to be at least 1 month to 6 weeks.
Q: Why did you decide to develop a game in the hack and slash genre?
As a user who likes hack and slash from the beginning, I fully sympathized with the fun of hack and slash. And he has been developing the hack and slash genre since a long time ago. I started by thinking about what I could be good at and what developers could be good at. In addition, I wanted to convey the sensibility of hack and slash that I felt in the past rather than games these days. It would be nice to see that the battle style was composed of hack and slash while preserving the essence of RPG.
Q: What do you think is the difference between the sensibility of hack and slash you felt in the past and the sensibility of these days?
If you think of Diablo that everyone knows as a representative, in the past, many people played it, and it was possible to increase the understanding of hack and slash. There are games like Path of Exile these days, but because they are so core, the barrier to entry for users has increased due to the nature of the genre. I thought it would be good if we changed that part to light and added fun to gamers who couldn't touch the hack and slash genre because of the entry barrier.
Q: I wonder what kind of content is prepared for you.
There is a point that users are concerned about. You can think of the basic philosophy as emphasizing the feeling of hack and slash. Undecember is composed of contents suitable for solo play. Of course, there are various cooperative and competitive contents, but I took it as a standard for solo play. End content has a structure that allows you to increase character specifications and obtain items through continuous farming. We released a content introduction video a few days ago, and you can think of the Chaos Dungeon appearing there as the end content.
Q: Hack and Slash has a lot of repetitive content, so I tend to add randomness to reduce boredom. What is the randomness of Undecember?
The core value of Undecember is farming, and I think there are quite a few random elements related to farming. If you look at them broadly, you can see them as items and runes. Currently, there are 11 types of items that can be equipped, and there are additional items for the user to farm. This UBT is being prepared to be farmed according to focusing on the item.
On the other hand, the number of options running on an item is quite large. I think it will take quite a while to find the items that are suitable for my build and the options I want there. In addition to dropping items, the process of making them one by one is also included in the content. In addition to simply hunting monsters repeatedly, there are also devices for changing or making options for items.
Q: You said that there are no classes for Undecember, but I'm curious about how many differentiating points there are in fostering.
When looking at the characteristics of each skill, it can be classified into three categories: melee, long range, and magic. Magic can be classified in the same way, and not only physical damage but also damage by element is classified. There are also summoner-type skills.
There is no class, but it can be said that this is the extent of a job that clearly distinguishes it like a class. The goal we are pursuing is not just relying on physical damage, even for melee characters, but we want them to attack in a variety of ways by mixing elemental attacks. Magic can also be an advantage to choose according to your taste, such as mixing various elemental attacks.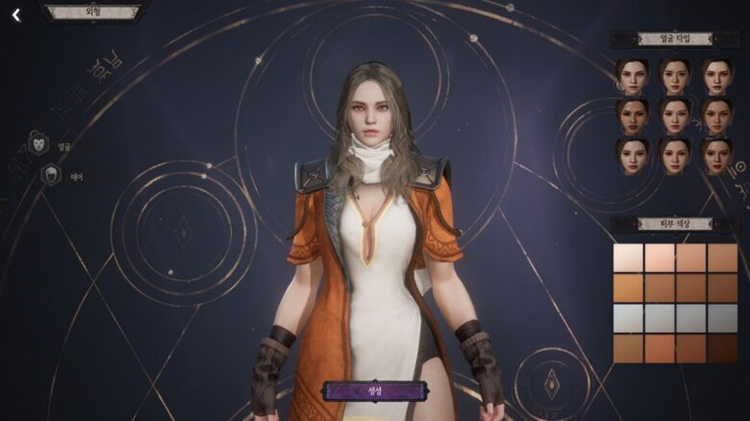 Q: If so, is it possible to freely reset skills while developing a character?
Of course it is possible. When composing a character build, it can be broadly divided into zodiac, item, and rune, and the user can change these three at any time. Since the item is a farming element, you can change it to another build through farming or auction house.
Runes are a growth factor, but a device for switching to a different build has been added, and the runes can also be acquired through farming and the build can be changed. Zodiac is a property tree structure and can be changed through initialization. You can reset any number of times until ACT 5, but from ACT 6 onwards, it requires a certain level of cost and plans to consist of items that can be acquired in-game.
Q: Is the exchange an auction? Or does it support 1:1 trading between players?
There is no transaction between individuals. All users must trade through the auction house.
Q: Are the items that can be traded classified?
Not all items are traded, and items that can be traded are separated. Equipment obtained by farming is basically tradable.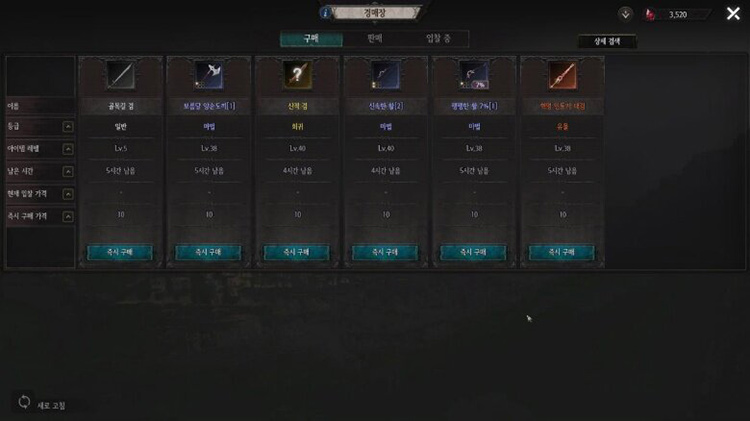 Q: There may be cases where only a specific build with strong performance is used during the service. How do you plan to adjust the balance?
The most important point is the balance between skills. We don't want only certain builds to be preferred. Therefore, in order to eliminate the unconditional selection of high skill damage, I tried to match it evenly. We want to allow users to choose according to the style they want. I want to check the skill balance through this UBT. The balance may be adjusted according to the test results. Also, we will try to get rid of that part after launch.
Q: If a national tree using a specific build and item is created, the build may become stuck. Is there anything else you thought about other than changing it through the balance patch?
At launch, skill balance will be approached with caution. Users who choose the build may be disadvantaged, and vice versa, may be beneficial. Going without the balance patch at all can't be answered for sure, but speaking of direction, I'm thinking that I might try to give variety by continuing to provide another build.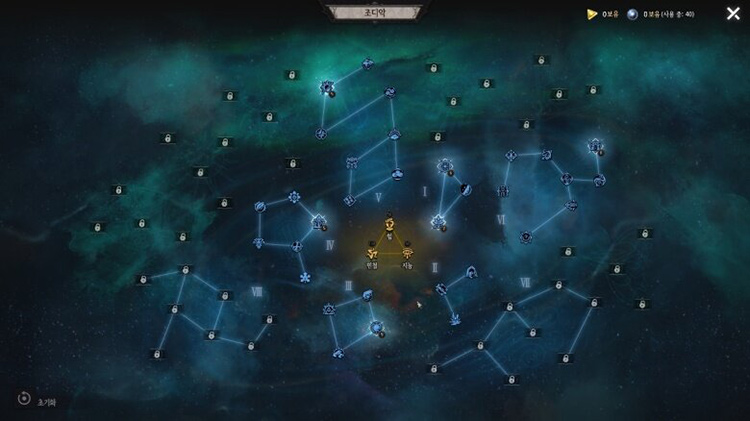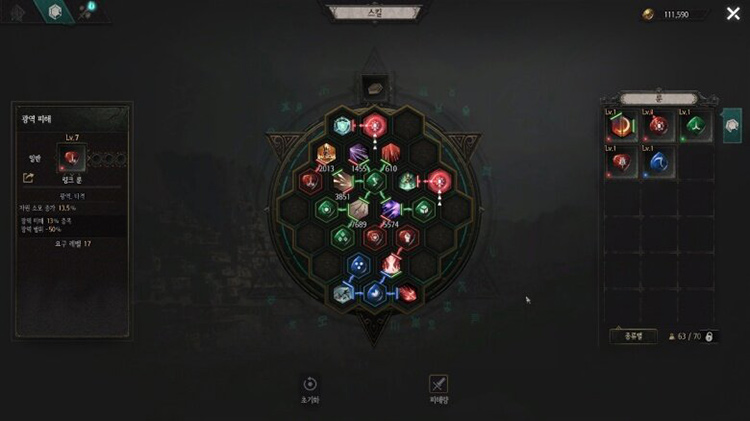 Q: If it's not a season system, I'm curious how you will consume the accumulated resources and power inflation between new and old users that may occur as the service continues for a long time.
First of all, the accumulated resources can be enchanted goods, and I plan to continuously increase the content that can use the material items. Also, it can grow quickly because it doesn't take long to get to the end content. Even those who start late will grow more easily than existing MMORPG games, so there won't be a big gap. Item-related games are also farm-oriented, so if you are lucky, you can acquire powerful equipment and grow quickly.
Q: From the user's point of view, if there are only useless items when farming, it can be annoying, but how did you manage the drop balance?
In most farming games, it's good to get the item you want, but it can be annoying when it doesn't come out. In addition to expecting drop items, Undecember has many material items that can enhance items, and there is an enchantment system where you can expect something else. In this way, we made it possible to use several items for other content.
Q: I wonder if the method of dropping items during party play is private or shared.
In party play, you can see each individual item that can be acquired. You can view it as an individual allocation rather than a shared one.
Q: Raid content, which is rare in hack and slash games, is included. How is the raid going?
There is a reason I want to include raid content. I took Undecember based on solo play, but I also wanted to add the fun of catching huge monsters by cooperating with users. I thought a lot about how to solve the raid in Hack and Slash.
Only 8 players can participate in the Undecember raid, and it is not a method that utilizes the characteristics of the class like a general MMORPG. Although there are points to attack in each raid, it is not a method that requires a character with a specific skill. Each raid has a gimmick, but the hurdles aren't on the high side, so I hope you can see that there is a device for fun.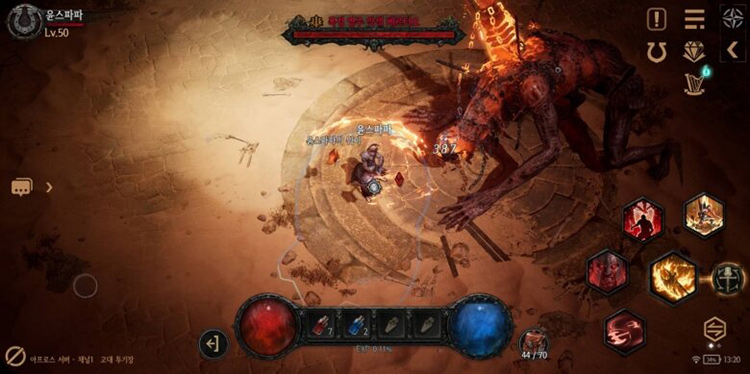 Q: What is the difference between equipment obtainable from raids and equipment obtained from field drops?
Equipment falling from the field and raid is the same and needs to be sorted out in the current raid compensation section. I've also considered items that can enhance runes, but I'm currently thinking about what to do.
If you put a specific item that can only be obtained from a raid, you are forcing a raid. Also, in the opposite case, there may be no reason to do a raid. Undecember will be decided after internal discussion as it is based on solo play to the last.
Q: After playing for a long time, you fall into mannerism. Other games can solve this problem by raising other classes, but Undecember doesn't have a class. What do you think of as a way to fill the driving force of long-term play?
The reason why we are moving towards sustainable content rather than seasonality is that we can continue to provide content and continue to provide a sense of purpose for farming. As we continue to update, whenever there is a part that users get tired of or fall into mannerism, I think that it can provide a long-term driving force by creating new content.
Q: You said that there is a production system such as enchantment and alchemy. Is it possible to access top-level items with only the contents?
Currently, equipment and runes can be enchanted. The quality of the enchantment is the same as the items that can be farmed through monster hunting. Alchemy focuses on processing items other than equipment and runes.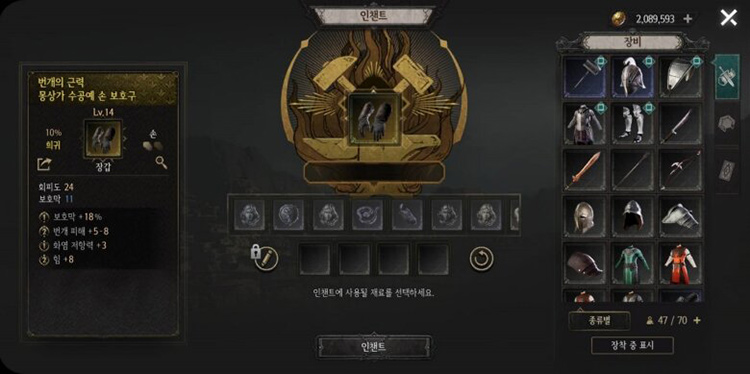 Q: Is there a function to assist when playing on a mobile platform, and what is the internal impression of each platform?
Considering the issue of equity between platforms, we try to exclude as much as possible anything that benefits a specific platform. Instead, there are device limitations for each platform, so the operation of mobile and PC is different. Mobile is a device that will eliminate the fatigue of repetitive actions, and smart control is introduced.
Smart Control is a function that automatically uses the main skill and can be turned on/off. Undecember has no skill cooldown except for some skills. Therefore, it is expected that the fatigue of repeatedly pressing or continuously touching the main skill can be partially resolved. In addition, operations such as movement must be done manually, so I hope that you understand it as a method of emphasizing the convenience of manual battle that is different from the existing automatic battle method.
Personally, I think the feel of operation is better on mobile than on PC. Of course, some said that the PC was better.
Q: It is necessary to design for the purpose of farming. Is there any other challenge content besides raids?
The content that becomes the main stage when farming is Chaos Dungeon. First, the reason for supporting cross-platform is portability of mobile. It is a structure that does not take a long time to farm, so I use mobile a lot when I do it for a short time. You can enjoy farming through solo play in Undecember, and you can think of cooperation and competitive content as a position that can give you fun rather than the main purpose.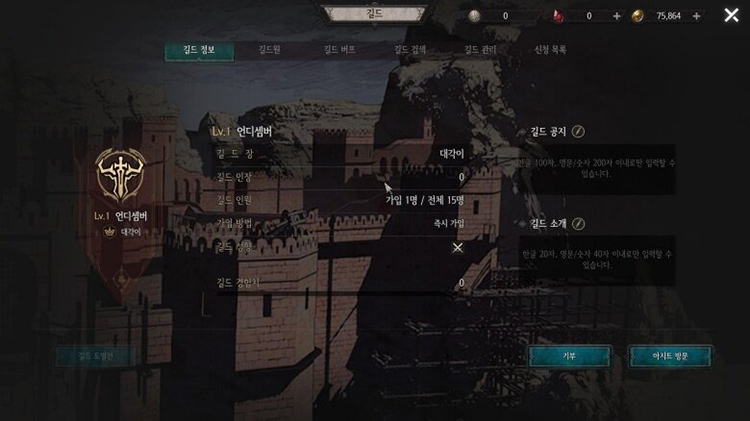 Q: I am developing with Unreal Engine 4, and how much performance is required in both PC and mobile environments?
As for the mobile environment, the Galaxy S8 is set as the minimum for Android, and the iOS is set based on the iPhone 6S. The PC environment is not that high either. An i5 CPU with 8GB of RAM and a GTX 1050 graphics card can play smoothly.
Q: What do you think of the PC platform?
It will be serviced using FLOOR of Line Games. FLOOR is Line Games' game service platform and has a PC launcher, so you can run games on Windows through the launcher. This UBT will be conducted with FLOOR and AOS, and STEAM service is being considered when entering the global market.
Q: If you look at other hack and slash games, there are cases where user mode is supported. Do you have any plans to open such an interface to users?
If it's a plug-in concept, we don't even consider it. According to the rarity of the item, the part emphasized to the user is still made, and related convenience will continue to be provided in the future.
Q: Some of the hack and slash games provide content such as hardcore mode. Is there similar content in Undecember?
I personally want to put it in, but I don't know how it will turn out because there is a lot of internal opposition. At the time of launch, we have no intention of supporting it. However, if we think that it is necessary content through user communication in the future, we will consider that part and include it.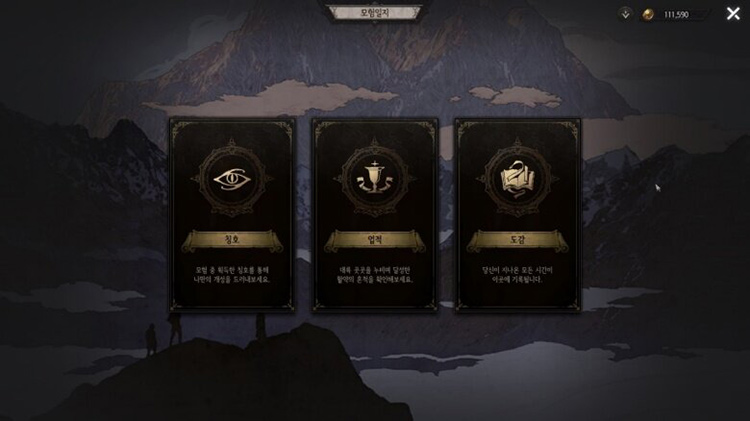 Q: How will you communicate with users after the official service?
This is the part we will discuss with the business side. What I can say at the moment is that, as a game player, I think communication is important. I plan to operate it accordingly, but I think it will take some time to materialize how it will be carried out.
Q: If you provide services on multiple platforms, there may be a platform that many people enjoy. In this case, is there room to provide content that is beneficial to a specific platform?
As I said before, I will not do anything that will break the equity between platforms. In the future, we will always keep in mind the fairness of updates.
Q: How do you plan to take paid content?
BM continues to be discussed. There isn't much I can say right now, so I think it's just a process of finding a direction. Products with probability are not considered as BM. Also, we do not plan to sell products that obscure the gameplay.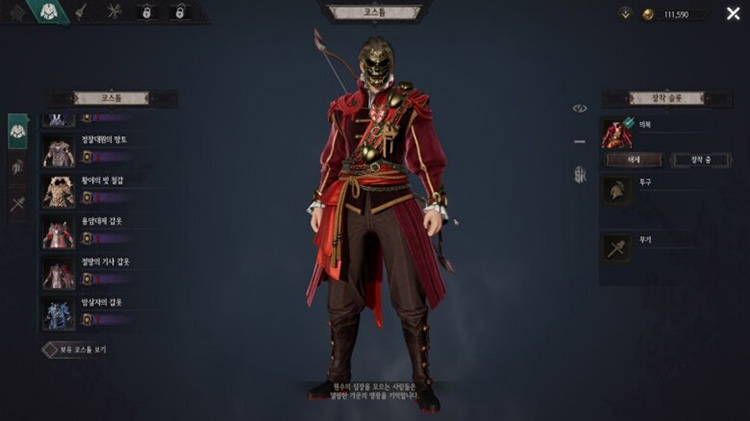 Q: Are you planning additional tests after this UBT is over?
There are metrics I want to get from this test. The first goal is to get users to test the game. Other than that, there are things that are necessary for operation, so I'm going to test it, but once the game is complete, I'm ready. I think it may depend on the test results.
Q: What do you want users to do and what system do you want them to pay attention to in UBT?
The only difference between Undecember is the skill system and items. In the process of developing a character, I would like you to focus on whether users can experience the variety of skill builds and the fun of it and whether they can feel the essential fun of farming.