April 22th 2022 Update Patch Notes
The Onmyoji Arena April 22th, 2022 Update sees three new events Defense Bounty, Ecliptic Meander, and Cosmic Painting arrives.
Free Shikigami Lineup Adjustments
We will change the lineup of the limited-time free shikigami at 5:00 AM on 4/25. The new free shikigami will be Jikikaeru, Kusa, Karasu Tengu, Yumekui, Higanbana, Tamamonomae, Kani Hime, and Satori.
Onmyoji who own the God of Fortune Month Pact will have the additional free shikigami, Ungaikyo and Shiro Mujou.
Of these shikigami, Satori has a difficulty of Extreme. Onmyoji who have been in Heian-kyo for less than 7 days can't use her in battle for free.
Latest Events
Defense Bounty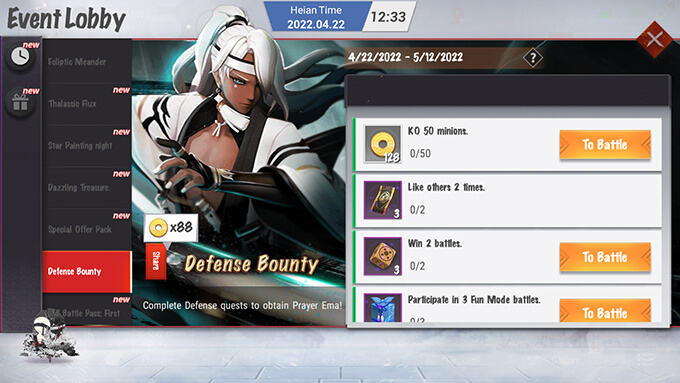 Event Period: April 22th after maintenance to May 12th, 2022.
During the event, complete Defense quests to claim Prayer Ema and other rewards!
Ecliptic Meander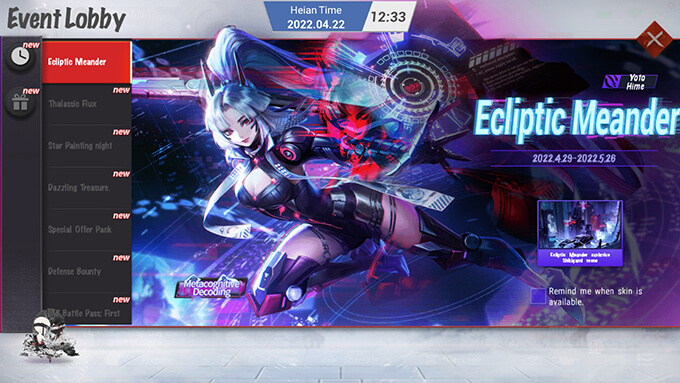 Event Period: April 22th after maintenance to April 28th, 2022.
Yoto Hime's Metacognitive Decoding series skin, Ecliptic Meander, will be available soon! After subscribing, you will get information as soon as it is available.
Cosmic Painting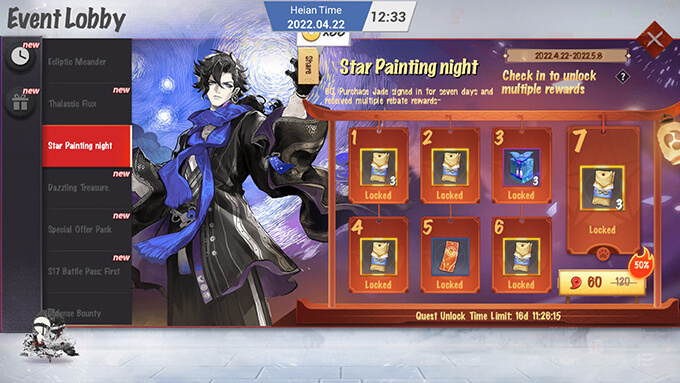 Event Period: April 22th after maintenance to May 8th, 2022.
During the event, spend 60 Jade on the Cosmic Painting event screen to unlock the 7-day Sign-in Quest. Complete the quest to claim Skin Token Vouchers and other rebate rewards!
Optimizations and Adjustments
Optimized the casting logic for control-type ultimate abilities. The first batch includes the four shikigami, Tanuki, Kujira, Asura, and Aobozu (Buddha's Heart Form). Smart casting for the abovementioned will no longer select minions and monsters. We hope that this change will help to avoid situations where the ultimate ability is wasted by accident.
Optimized the Video Replay system. Kills, obtaining of neutral resources, and other events will now be marked out on the progress bar with an icon, so that it is easier to locate crucial teamfight moments during review.
Optimized the performance of Bakekujira's tail during matches.