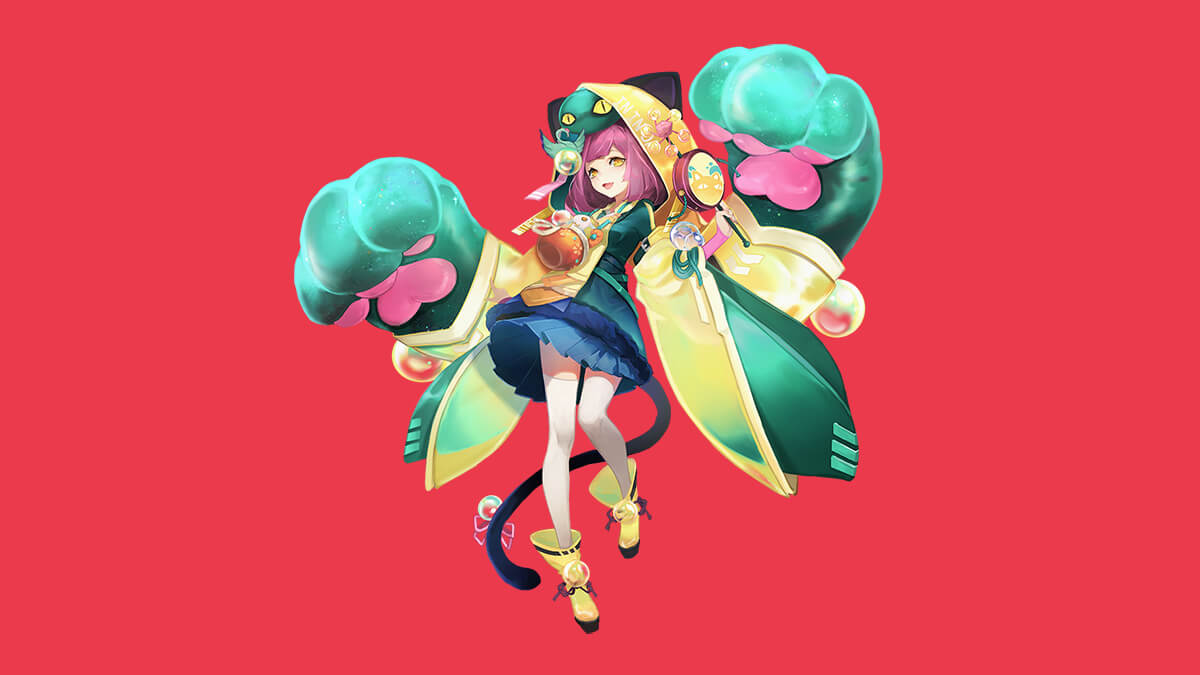 December 31st 2020 Update Patch Notes
The Onmyoji Arena December 31st 2020 Update sees new skins Onikiri Counterpoint Inverse, Yamausagi Full Moon (Heian Festival) and Futakuchi Melodious Meow arrives.
Free Shikigami Lineup Adjustments
Onmyoji Arena will change the lineup of the limited-time free shikigami at 5:00 AM on 1/4. The new free shikigami will be Futakuchi, Momo, Jorogumo, Yuki, Shiro Mujou, Ebisu, Kyonshi Ani, and Kosodenote.
Onmyoji who own the God of Fortune Month Pact will have the additional free shikigami, Suzuka Gozen and Aoandon.
Of these shikigami, Kyonshi Ani and Kosodenote have a difficulty of Extreme. Onmyoji who have been in Heian-kyo for less than 7 days can't use them in battle for free.
Visual Performance Upgrade
Battle Map Upgrade
The battle maps have undergone a complete overhaul! New map components and environmental performance, realistic ripples on the surface of water and upon touch, optimized lighting effects on cloud shadows and fog… You will soon enjoy a more realistic and magnificent battle experience!
In-Match Model Upgrade
Enhanced the detail and texture resolution of shikigami models in battle, materials will be more detailed and realistic, and added flexible skeletal effects. This will make the shikigami models look more detailed and refined in battle, and bring out their characteristics!
Interface Optimization
Optimized the interface effects in the Lobby and adjusted the positions of some Feature Areas and the display rules of the Friend Rankings to make the Lobby screen look simpler and better fit the visual style of Heian-kyo.
Fun Mode Screen Adjustment
Adjusted the screen arrangement of access in Fun Mode. You can now tap the Save button at the top of the Mode Card to add modes to Frequent. We hope that this will make it more convenient for you to access the Fun modes you like.
You have to download the latest client and update the expansion pack for some of the optimizations to take effect.
Shikigami Adjustments
Futakuchi
In the current environment, Futakuchi's basic attacks deal very little of her total damage output, which does not match her positioning as a Marksman. We hope that we can increase the percentage of her damage cycle that her basic attacks make up and their importance by adjusting her trait and Ability 1. At the same time, we will also increase her output gains received from Crit items to make her better fit the positioning of a Marksman.
Trait: Gonna Blow – Redesign
Futakuchi adds a mark to enemy shikigami and monsters when her basic attack hits, stacking up to 5 times. When her abilities hit marked enemies, all marks will detonate, dealing magic damage according to the number of marks stacked. The damage dealt by the detonating marks will increase along with Futakuchi's Crit Rate.
Ability 1: Scary – Redesign
Futakuchi's first basic attack to enemy shikigami or monsters every certain period of time will grant herself an Attack Speed bonus and Physical and Magic Penetration. She gets this same effect immediately after casting abilities. This bonus does not stack.
Ability 3: Don't Go! – Redesign
Futakuchi's Ability 3 refreshes after she participates in a kill.
Environment Adjustments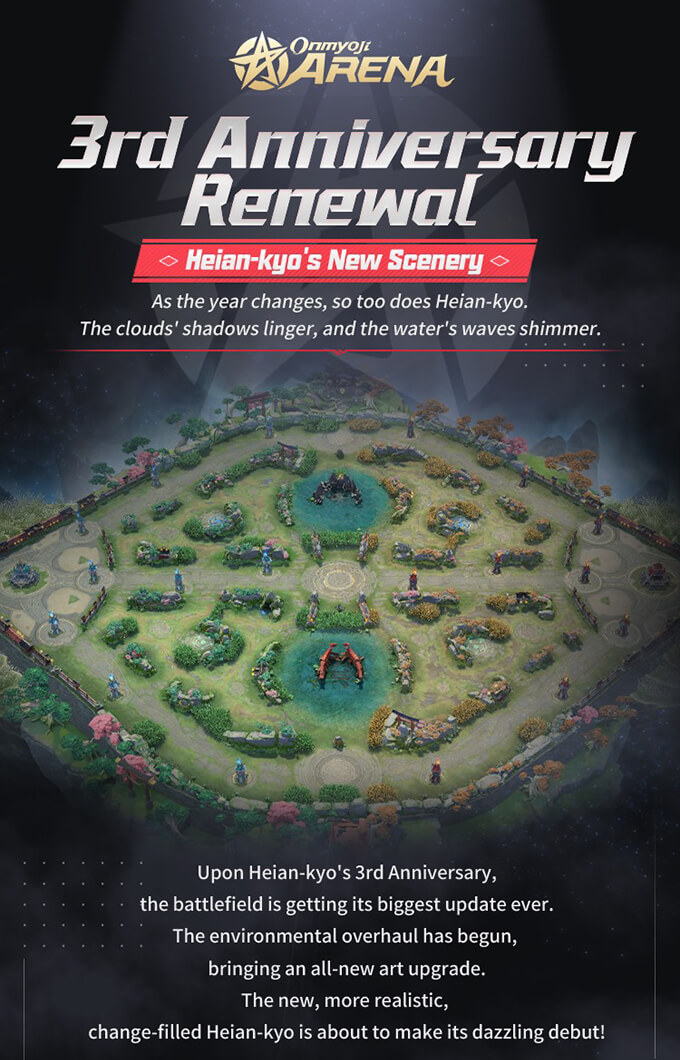 Turret Protection
We hope that the Turret Protection will be of more defensive use to turrets during the early game while not affecting the speed of destroying turrets too much during the late game, and we have to suitably balance the speed of turret destruction of different shikigami. We have decided to change the damage reduction of the Turret Protection from a percentage to a fixed block value, which will change according to the number of enemy shikigami nearby.
Item Adjustments
At the moment, the judgment of whether some item effects take effect against turrets are vague. Now, we will unify it such that all item effects do not deal bonus damage to turrets, and attacking turrets will not consume the number of times their effects can be used. The items affected by this adjustment are: Juzumaru, Omoikane's Bow, Kusarigama, Grass-cutting Sword, and Ama-no-Ohabari.
Adjustments to EXP Gained
In the previous season adjustment, we adjusted the earning of EXP and Coins. Currently, the team with the upper hand gets a large lead in terms of EXP and income. However, this leads to the disadvantaged team being almost unable to turn the match because of the difficulty to counter-kill. Hence, we have optimized the rules for gaining of EXP, in hope that the level difference between the two teams is more reasonable.
Demon Encounter
Hakuzosu and Dai Shimei have joined Demon Encounter!
Hakuzosu: Ability 1 [Mt. Dream: Red Flames]/[White Fox: Recollect] Enchantment:
[Mt. Dream: Red Flames] Increases the range of the red flames and increases damage dealt the further the flames are cast.
[White Fox: Recollect] Inflicts damage 3 times and a Stun effect on the target hit upon landing.
Dai Shimei: 3 Ability [Young Death] Enchantment:
Casts Young Death on all enemy shikigami and monsters surrounding the caster and reduces cooldown.
Daruma Blessing
Daruma Blessing has new goods! Accumulated opened rewards have been reset!
Onikiri's Royal Skin: Counterpoint Inverse, Yamausagi's Royal Skin: Full Moon (Heian Festival), and Futakuchi's Royal skin: Melodious Meow are available to redeem for a limited time!
The Daruma Blessing event's prize pool has been expanded to include non-time-limited skins released before 7/3/2020. We have also refreshed and reset the total number of item redemptions and total draw attempts.
Treasure Level
The new Treasure Level System is now live! Recharge to a certain amount to obtain Treasure System exclusive Rare skins, Treasure System exclusive Epic skins, unowned Epic Skin Gift Box, Lobby theme Isle of Sorrow at Night, as well as minion skins, turret skins, Seimei Well Effects, trailing pets, the Heian Festival return effect, and other limited rewards!
Latest Events
Anniversary Scroll
Event Period: 12/31/2020 after maintenance to 1/28/2021.
The 3rd Anniversary Celebration has officially started! During the event, complete quests to unlock Anniversary Scrolls depicting the four seasons to claim the 3rd Anniversary exclusive expression, Auspicious Daruma, unowned shikigami, and other limited gifts!
New Year Clothes
Event Period: 12/31/2020 after maintenance to 1/14/2021.
The 3rd Anniversary Celebration is here! Log in during the event to claim unowned epic skins!
Celebration Sign-In
Event Period: 12/31/2020 after maintenance to 1/28/2021.
Log in for a total of 7 days to claim the Skin Token!
Dazzling Treasure
Event Period: 12/31/2020 after maintenance to 1/28/2021.
During the event, if your recharge meets the requirements, you can get rewards including Skin Tokens, Skin Reduction Coupons, Evolution Amulets and a rare avatar frame!
Black Jade Dragon
Event Period: 12/31/2020 after maintenance to 1/21/2021.
Kyonshi Imoto's 3rd Anniversary skin, Black Jade Dragon is available for a limited time from 12/31/2020 to 1/21/2021, with a 30% discount during 12/31 to 1/7. Don't miss out!
Spirit Return
Event Period: 12/31/2020 after maintenance to 1/14/2021.
Futakuchi's Pure series skin, Mischief Spirit, will make its return to the Skin Shop for a limited time! It will be available from 12/31/2020 to 1/14/2021. Don't miss out!
Fugue Reboot
Event Period: 12/31/2020 after maintenance to 1/14/2021.
Onikiri's Metacognitive Decoding series skin, Binary Fugue, will make its return to the Skin Shop for a limited time! It will be available from 12/31/2020 to 1/14/2021. Don't miss out!
Update for Rewards
Event Period: 12/31/2020 after maintenance to 2/28/2021.
Download the latest client for a better game experience. Update to claim generous rewards! You must download the latest client version to experience the Heian-kyo 3rd Anniversary visual and map performance overhaul.
Feature Optimization
Optimized the respawn countdown effects of jungle resources.
Optimized the Coin notification from sealing shikigami.
Optimized the display size of buff icons.
Added the display of the corresponding monster icons for the Last Hit button when close to Kraken, Nen, Sougenbi, or Orochi.
Temporary buff statuses will now be displayed to the right of the HP bar.
Added the display of HP of large monsters and turrets. This can be enabled or disabled in Settings – Interface Settings – In-battle Info Display.​​​​
Added the HP Bar Tracker style to target selection. You can switch it back to Character Marker style in Settings – Control Settings.
Added the Visual Settings screen in which you can customize the various parameters and attributes of the graphics in battle. This includes Graphics Settings, Character Model Settings, Map Settings, and more.