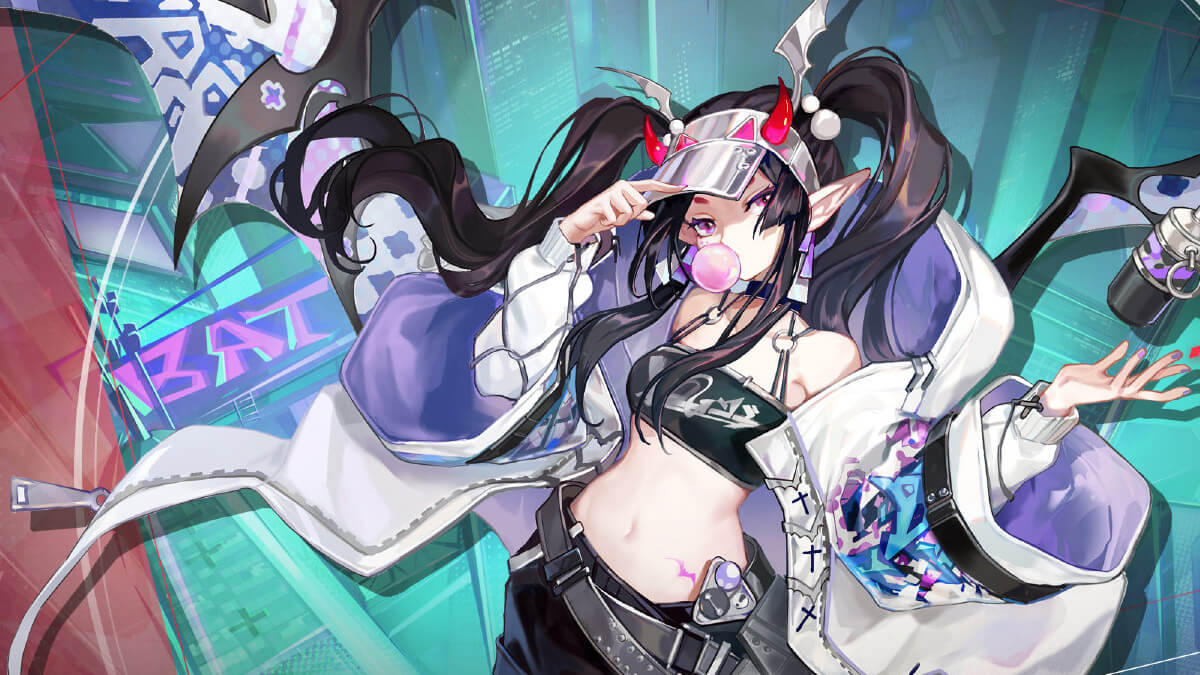 May 14th 2021 Update Patch Notes
The Onmyoji Arena May 14th 2021 Update sees the Fortune Special Offer is available for a limited time with three discounts.
Free shikigami lineup adjustments
Onmyoji Arena will change the lineup of the limited-time free shikigami at 5:00 AM on May 17th, 2021. The new free shikigami will be Kubinashi, Kusa, Ibaraki Doji, Kainin, Susabi, Hannya, Lord Arakawa, and Enma.
Onmyoji who own the God of Fortune Month Pact will have the additional free shikigami, Menreiki and Hakuzosu.
Of these shikigami, Lord Arakawa and Enma have a difficulty of Hard. Onmyoji who have been in Heian-kyo for less than 7 days can't use them in battle for free.
Shikigami adjustments
Vampira
Currently, the activeness of Vampira's Ability 1: Blood Bats in actual combat is relatively weak, and it's difficult to select the target that you want to attack in teamfights. As such, we have increased the activeness of Vampira's Ability 1 so that she can have more flexibility in choosing when to recover and allow it to correspond better to her trait.
Ability 1: Blood Bats
Removed the original passive effect.
New active use: Vampira summons bats to continuously attack the target, dealing continuous damage. When the target takes damage from Vampira's basic attacks or abilities, the bats attacking them will become enhanced. Subsequent use: Vampira summons the bats attacking the target back, dealing magic damage to the target and recovering HP. (Damage dealt and HP recovered increases with the bats' enhancement.)
Ultimate Ability: Blood Embrace
Removed the recovery bonus for the duration when the ultimate ability is enhanced.
New Effect: Gain additional Movement Speed when moving toward enemy shikigami for the duration when the ultimate ability is enhanced.
Takiyasha Hime
Currently, Takiyasha Hime has weak survivability before learning her ultimate ability as a Continuous DPS Warrior. We have thus adjusted the duration of her trait's buff and the composition of her abilities' damage so that Takiyasha Hime will be in a stronger battle state when her trait is stacked to the maximum of 5 stacks.
At the same time, we realized that the Tempest effect of Takiyasha Hime's ultimate ability is too powerful and it is reducing the chances for the other effects to be selected. In addition, the additional Cooldown Reduction of Cascade does not perform well in actual combat, so we have changed the buff gained when casting Cascade in hope that this will increase the chances of it being selected.
Trait: Moon Slash
Increased the duration after New Moon Blessing is at maximum stacks from 3 seconds to 5 seconds, and increased the extension of the duration every time damage is dealt from 1 second to 1.5 seconds.
Ability 1: Whirlwind Moon
New Effect: When at maximum stacks of New Moon Blessing, damage dealt by Ability 1 will be increased.
Ultimate Ability: Shadowless Sundown
Tempest: The immobilization inflicted when casting the ability has been changed to a substantial Slow effect.
Cascade: The Cooldown Reduction gained after casting the ability has been changed to increased Control Reduction.
Mannendake
Ultimate Ability: Bamboo Flurry
After Mannendake returns to the ground after the 2nd stage of the ability, the shield will last for 3.5 seconds, but it will no longer provide immunity to control effects.
Adjusted base shield from 300/500/700 to 200/450/700.
Rating calculation
In order for every onmyoji's excellent performance to be recognized, we have optimized the Rating calculation of Casual Match and Ranked Match. The cooperation of every onmyoji while performing their own duties is the key to victory, and with the new Rating calculation, shikigami of different positions will each have their own Rating standard.
For the Rating to be more objective, the new Rating calculation will mainly reference and compare the data from onmyoji of the same tier and position.
Honor system
We have overhauled the Individual Results screen after matches. After the match has ended, onmyoji who have performed well will obtain the corresponding Honor Title according to their shikigami position.
Latest events
Fortune Shop
Event Period: May 20th to May 30th, 2021.
The Fortune Special Offer is available for a limited time, with three discounts of 30%, 40% and 50%! Come choose your purchases!
Special Wheel
Event Period: May 20th to June 17th, 2021.
The 520 Special Wheel is now available! Participate in the event for a chance to draw for Skin Chests and obtain rare and epic skins! Other generous rewards that await you include Auspicious Daruma and Skin Tokens.
Galaxy Travel Preorder Event
Event Period: May 14th to May 20th, 2021.
Pay a deposit of 60 Jade during the event to claim an experience pack for Vampira's OPL skin, Galaxy Travel. This contains a 7-day Trial Voucher for Vampira's OPL skin, Galaxy Travel, a 10-day Trial Voucher for Vampira, and a Trial Card for the OPL avatar frame. Complete designated quests to claim exclusive Skin Token Vouchers for Vampira's OPL skin worth up to 60 Jade.
Optimizations and adjustments
Optimized the display effect of some pop-up screens.
Added the toggle feature to turn the notification of minions with low HP on and off in Settings – Interface Settings.
Fixed the issue in which the direction of abilities will deviate when casting some abilities during displacement.
Optimized the flow while casting a single ability at high frequency.
Optimized the display of text for parts of the Quick Indicator feature.