Arena of Valor Beta 40 Update Patch Notes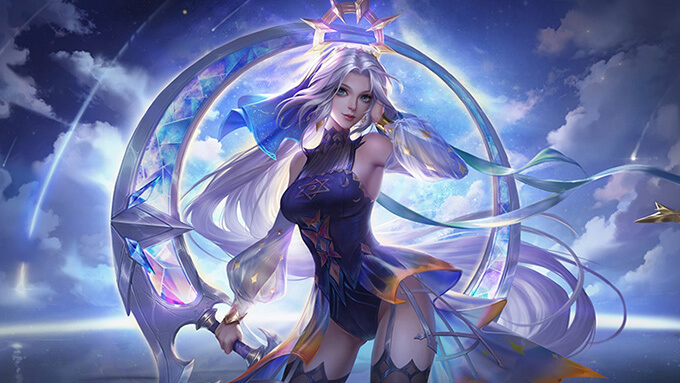 The Arena of Valor Beta 40 Update sees Gildur has shed his heavy golden armor and become more powerful with dazzling skills!
On January 11th, 2:30 am to 01:00 pm (UTC+0), Arena of Valor official servers will be taken offline while this update is being applied. You won't be able to log in and play during this period.Time will adjust according to the region.
Battle Experience Improvements
Tower Improvements
Towers' enemy lock-on logic has been improved. Targeting issues when quickly entering and leaving the tower's range have been resolved.
Announcement Improvements
Multi-Kill Announcement Improvements
Double kill, triple kill, quad kill and pentakill announcements have been improved.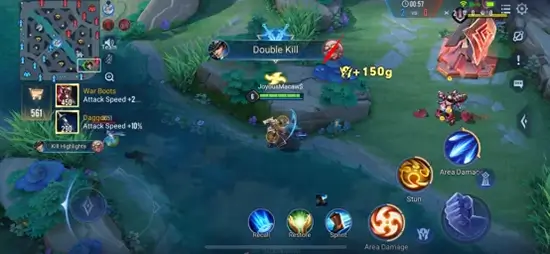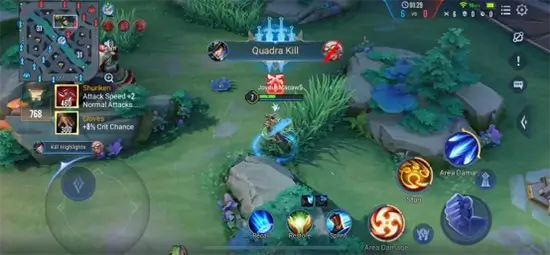 Victory/Defeat Announcement Improvements
Victory and defeat displays have been visually improved.


Control Improvements
We have made improvements to Veres' skill 1 and 2 indicators so they are clearer.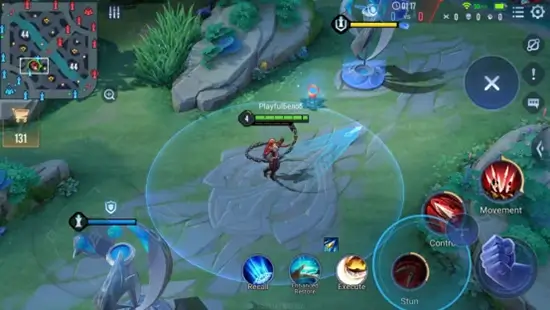 System Improvements
Pre-Lane Selection Matching Improvements
When not selecting lanes, the system automatically assigns tags for players based on the heroes they usually pick (predicts a player's role).
When a player is matching, the system will match them to teammates based on the tags they are assigned, forming a balanced team to prevent overlap of roles.
If no suitable teammates are found, then matching based on tag restrictions will be removed, and the standard matching logic will be applied.
New Year, New Season, New Treasures
Once S25 is over, we will enter S1 in 2023's Season Year. Like before, there are 4 seasons in 1 year.
Once a player reaches Master tier in any season in 2023, they can claim the Season Year Treasure. There are 4 in total, 1 for each season's Master tier. The treasures contain avatar frames, skins, in-game effects and exclusive titles.
If a player has missed a season's Master tier, they can keep pushing on to the higher tiers in the next season.
Tier Results Screen Revamped
To better show tier changes, we've redesigned the tier results animation.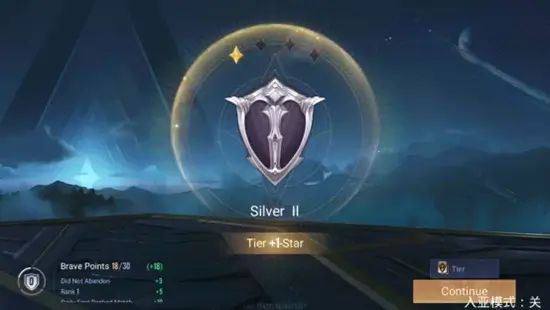 New Lobby Interface and Matching Animation
To welcome 2023, we've revamped the lobby interface and matching animation.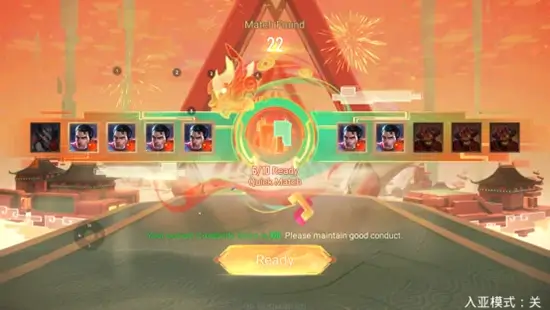 Platform Team-Up Invitation Improvements
We've added a team invite button beside players' list of offline friends in the lobby. Choose which platform to send the team invite to.
If the receiver is getting this invite for the first time, they will receive a push notification.
Season Story Edits
We've upgraded the animations when the season transitions over to a new one with more Athanor-esque elements.
We've added rich story content at the Ranked interface. Once the season skin reward has been claimed, more season story can be viewed at the Ranked interface.
We've integrated Season Challenge to Season Story at the Ranked interface.
We've added a history of past seasons. Stories and results along with the current season's new hero stories can be viewed. Also, external links to more discussions can be accessed as well.
Season story reading experience has been optimized with auto read for smoother reading.
Customization Improvements
In this new version, we have improved customization.
A new Customize tab has been added in the Shop. Many effects, including emoji, in-game effects (Recall, Speed-Up, Kill), dances, and skin parts will be available. Players can check and purchase any of these directly from the Shop.
There is a recommendation tab under Customize at the Shop. Assets that share the same theme belong to the same collection. Players can check and pick any they like.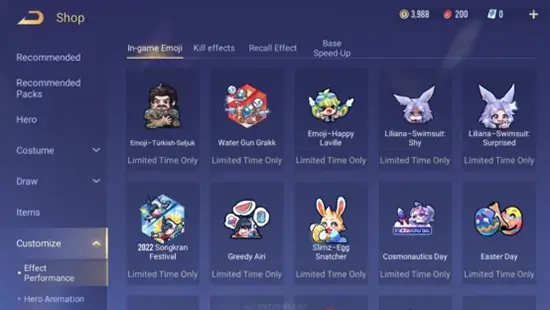 In the hero skin menu, a Customize screen for exclusive effects of skins has been added. Players can enter this screen via the skin menu to customize their skins.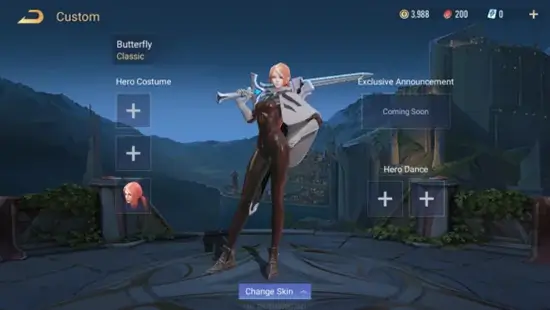 Emoji screen has been revamped. Players can choose to equip emojis they own by tapping the Equip All button to add them to the auto/manual/quick emoji slots. Emojis are sorted according to their theme. Players can check what they like and batch buy emojis with the same theme.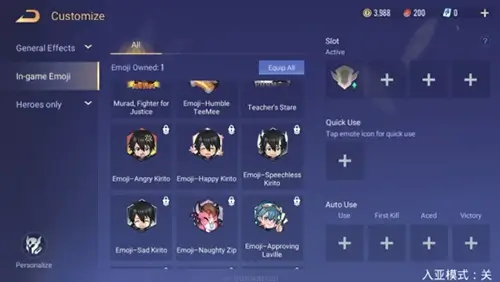 New Resources: Battlefield Announcements
Introducing battlefield announcements! Getting kills, multi-kills, and pushing towers triggers announcements. Battlefield announcements are specific to skins. After unlocking battlefield announcement resources, players need to enter matches with exclusive hero skins to trigger special announcements.
These announcements can be switched on or off at any time via the system and battlefield Settings screen. Once it is off, the default announcement style will be set for yourself and other players.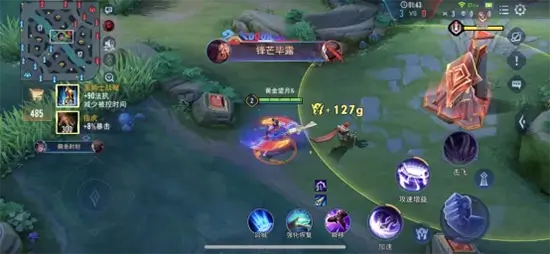 Art Style Improvements
Gildur Asset Improvements
We have made improvements to Gildur's model, in-game effects, and animations.
Main Menu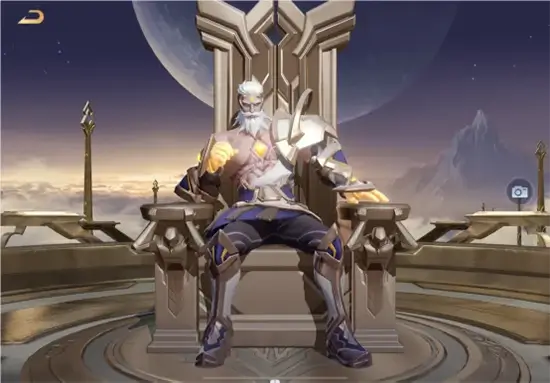 Skill 1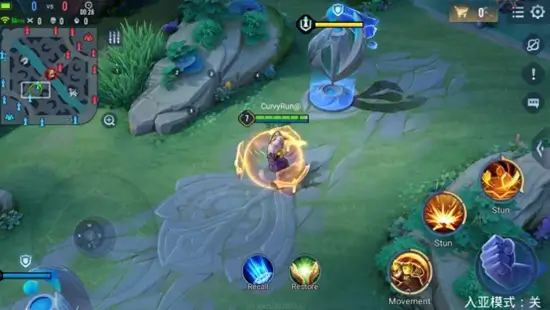 Skill 2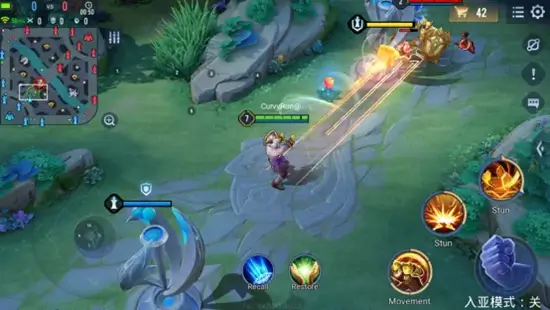 Ultimate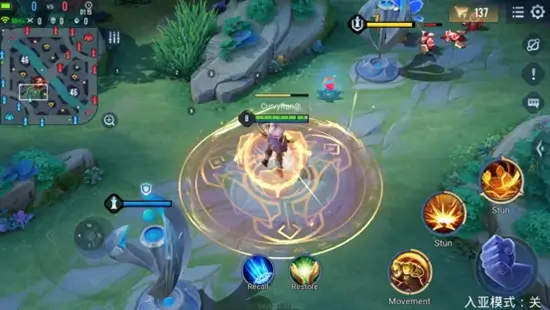 Passive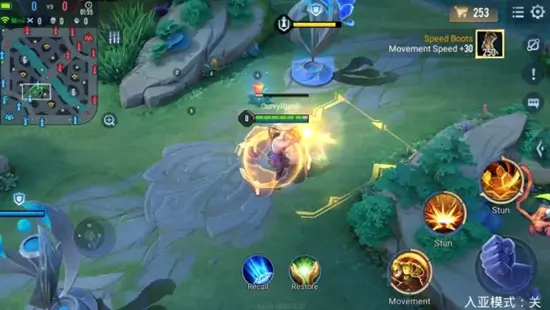 Battlefield Asset Improvements
Vision Orbs have been visually improved, strengthening the connection between them and the other Healing/Mana Packs.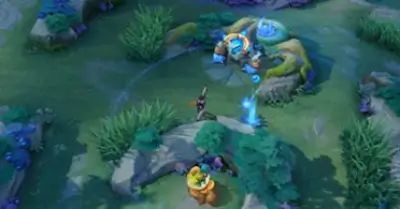 The effects of wildlings recovering HP have been improved.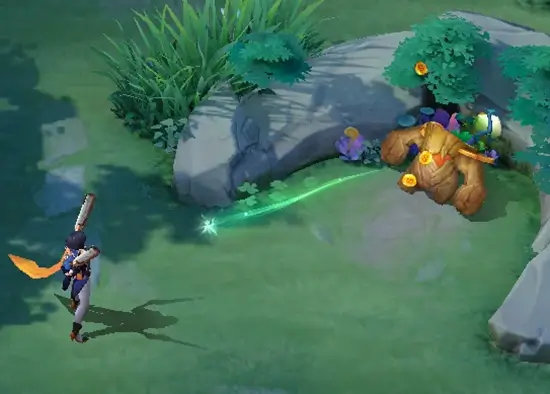 Balance Adjustments
Hero Balance Adjustments
Jinnar:
Designer's perspective:
We have previously fixed a bug where Jinnar's damage reduction in his ultimate was more than expected. But this caused Jinnar to be unusable.
We are now working to properly increase Jinnar's damage reduction so his power is back to an acceptable range.
Details:
Ultimate base damage reduction: 15% → 25%, bonus obtained from enemy heroes remain unchanged.
Arduin:
Designer's perspective:
Arduin is a tank in the frontlines, yet is not optimized in all aspects. He may have been improved in the last update, but he is still not up to our expectations.
Details:
Skill 2 shield: 12% → 15%
Lu Bu:
Designer's perspective:
The HP regen limit for his ultimate has been adjusted, so he does not have to worry about timing his ultimate.
Details:
Ultimate: Casting it heals 10% lost HP → casting it heals 10% max HP
Kahlii:
Designer's perspective:
Compared to the other damage-dealing mages, Kahlii's base mana consumption is too high. Because of that, after her mana regen was adjusted the last time, it weakened her slightly. As such, we've adjusted her mana consumption.
Details:
Skill 1 mana consumption: 100+10/Lv. → 60+5/Lv.
Battlefield Adjustments:
Falter Compensation
Designer's perspective:
We've found that in some matches with a much larger disparity between teams, the penalty when the top player in the winning team is killed is quite harsh. Hence, the Gold reward given has been slightly adjusted.
Details:
Team Gold reward when downing the top player in the opposing team has been slightly reduced.
New Hero, Madcap Missy, Bonnie
Bonnie is a crowd control mage that can make the team shine. Her skill 2's immobilization effect is very effective against enemies with high mobility. Also, her ultimate's crowd control effect is also effective when attacking and defending. Bonnie relies on her skill 2 and ultimate's consecutive hits to deal continuous control effect on a single target. Bonnie shines with the team when they initiate and control with their attacks.
Passive: Don't Test Me
When Bonnie's skill 1, Electromagnetic Blast hits the enemy, her movement speed increases.
Skill 1: Bonnie Smack!
Bonnie hurls her yellow rabbit to a target location and deals magic damage to nearby enemies. The yellow rabbit remains on the ground for a period, it electromagnetic field continuously revealing the enemies' vision. When all of Bonnie's damage lands on the rabbit, it can trigger Electromagnetic Blast. Electromagnetic Blast: Deals higher magic damage to nearby enemies.
Skill 2: Gina Thwack!
Bonnie controls her red rabbit to attack a specifc enemy, immobolizing them and dealing magic damage 3 times to the surrounding area.
Ultimate: Allan Kaboom!
When Bonnie's purple rabbit lands on a specific location, it deals continuous damage to nearby enemies, pulling them in. After 2 seconds, the purple rabbit explodes, dealing damage to and stunning enemies within range.
In Matching, the match not only spawns the Infinite Slayer by the 15th minute, it also spawns the Mascot, Grakk at the Holy Dragon's spawn location. Defeating the Mascot, Grakk summons him to help push forward! Try summoning Infinite Slayer and Mascot Grakk at the same time for a unique battle!
Bug Fixes and Improvements
Fixed a bug where the value of Chaugnar's skill 2 damage stacks were wrong.
Optimized lane selection functions on the Invite screen.
Optimized Show Hero function.
Optimized the display when both HP and mana buff effects exist at the same time.
Improved the unique passive, Wild's description for Jungling equipment.