Design Concept: Muay Thai Raz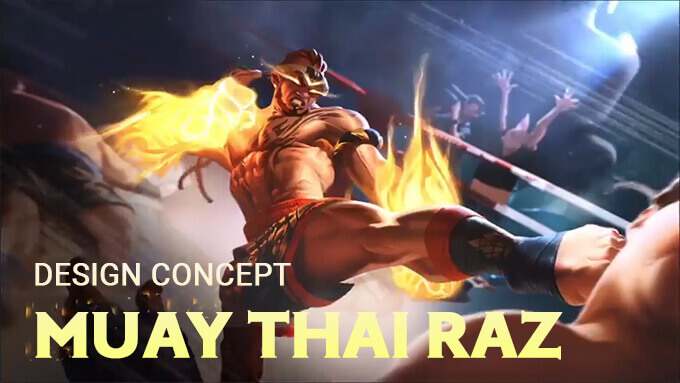 Take a behind the scenes look at how Tencent Games artists created the Arena of Valor new skin Muay Thai Raz! What's your favorite element of Raz's new skin?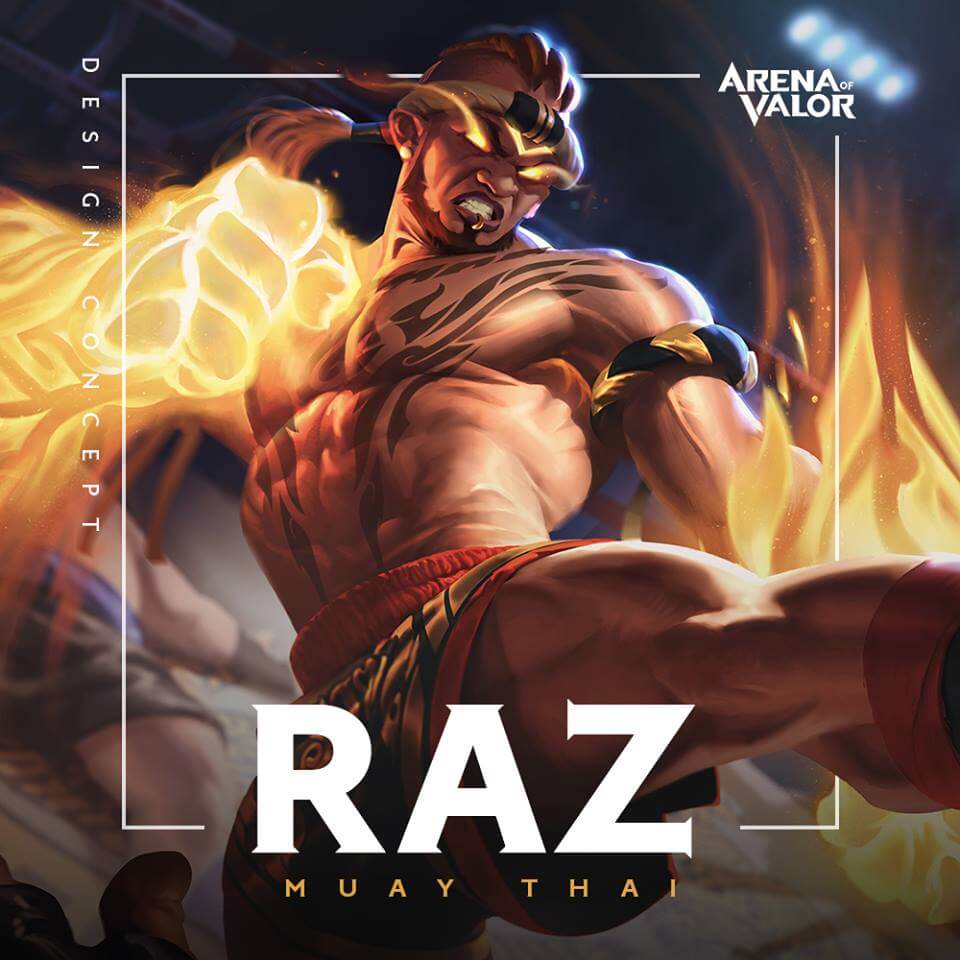 MUAY THAI ART OF EIGHTLIMBS
Muay Thai, a traditional Thai fighting art, is characterized by ability to use punches, kicks, knees and elbows to strike at very short distance. An extremely effective art, Muay Thai practitioners show a very distinctive and unique cultural feel. Muay Thai Raz has new in-game effects including a unique recall.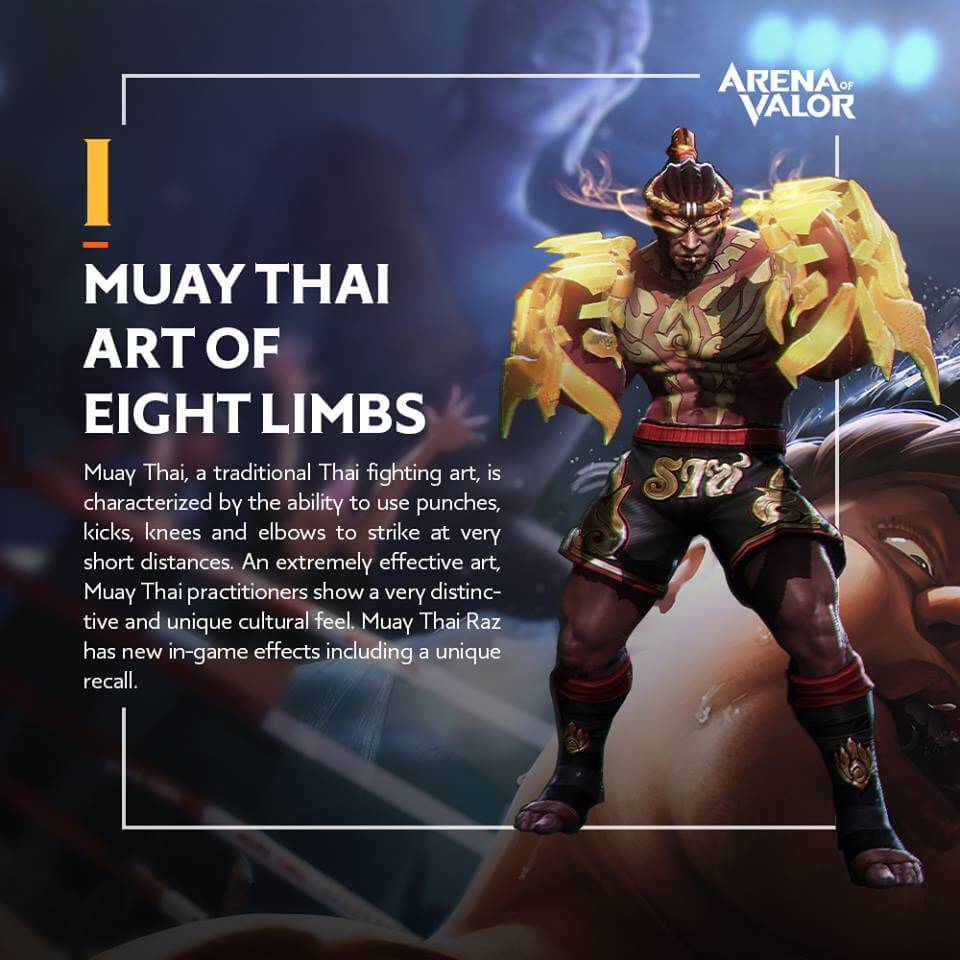 AN IMPORTANT SYMBOL
Every detail added and changed for Muay Thai Raz was done to show an authentic Muay Thai culture.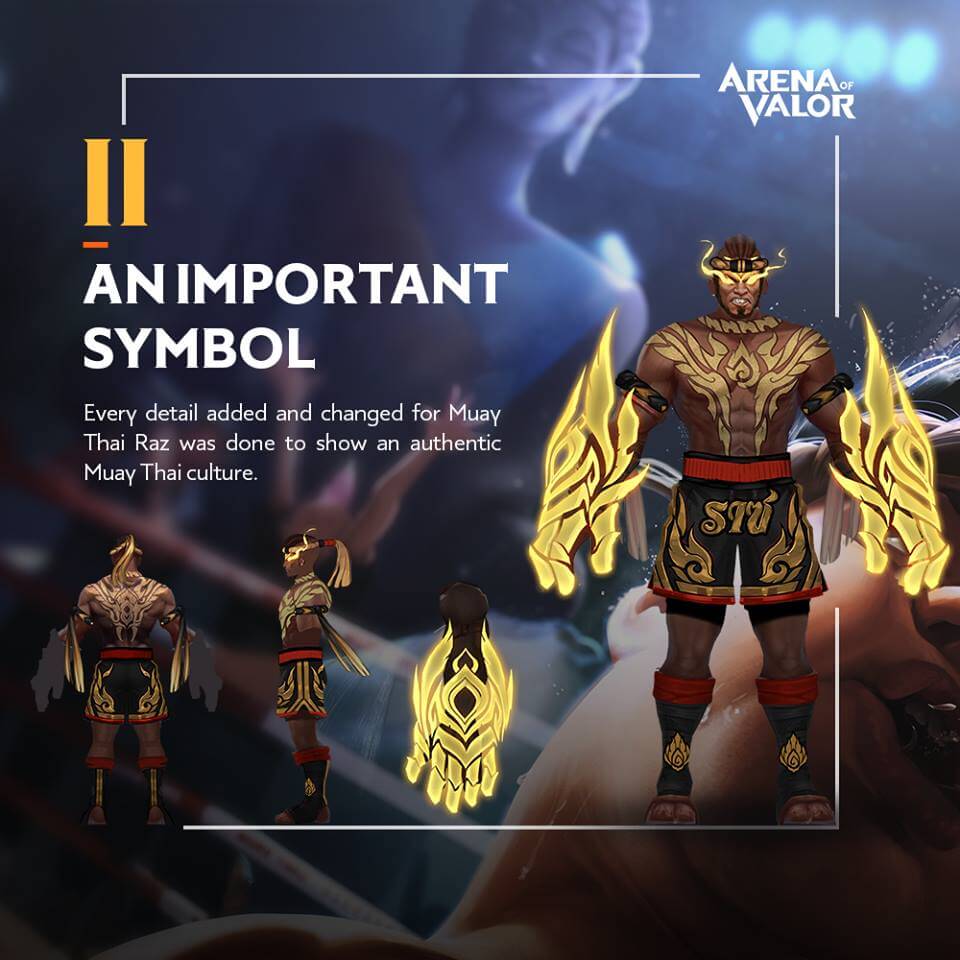 A PROTECTOR OF BEASTS
Muay Thai Raz brings the power of the beasts in each dazzling strike.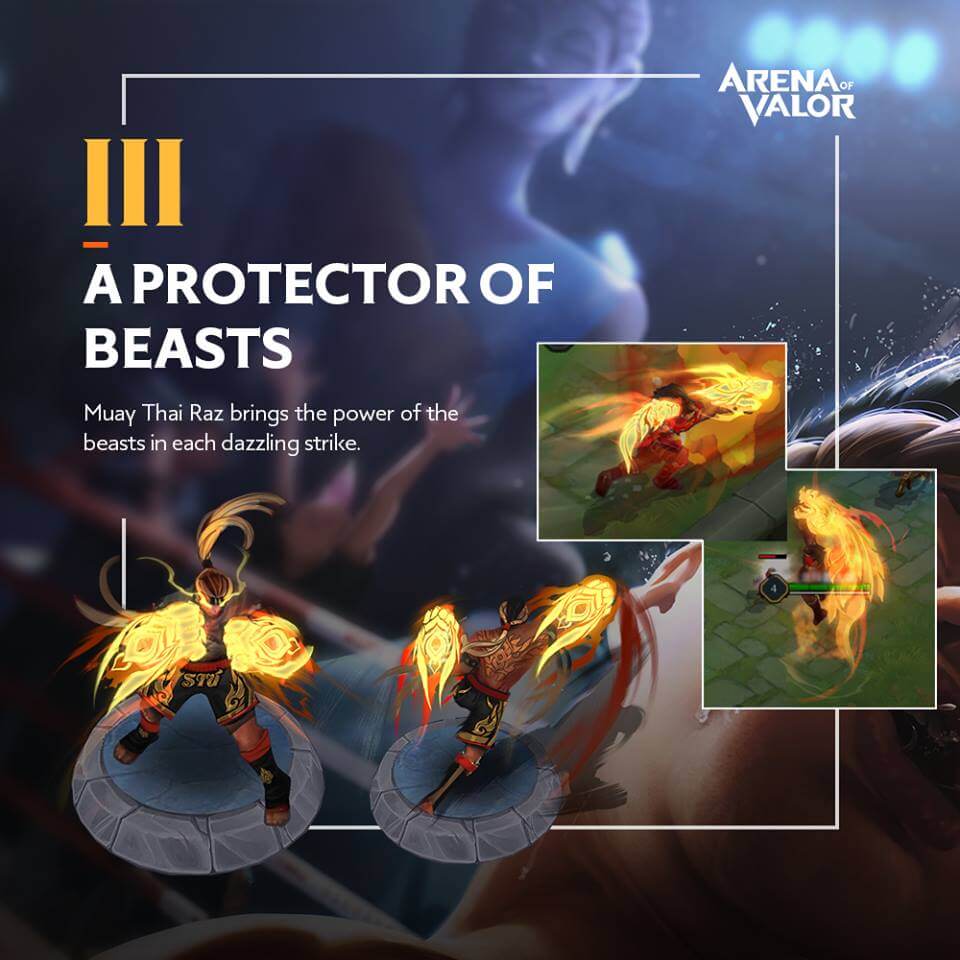 DETAIL MODEL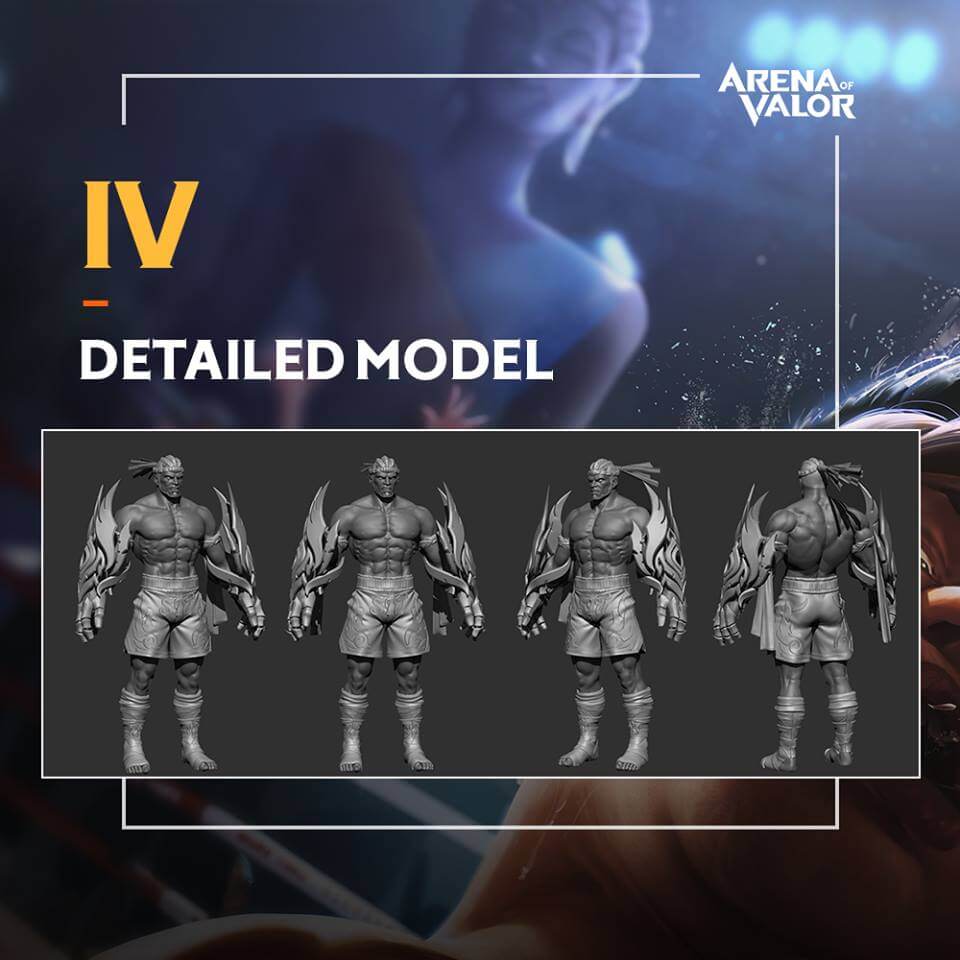 THAI AND ATHANOR CULTURE COMBINED
The final style is a perfect combination of Thai culture and magic. Are you ready to wield Muay Thai Raz's skills on the battlefield?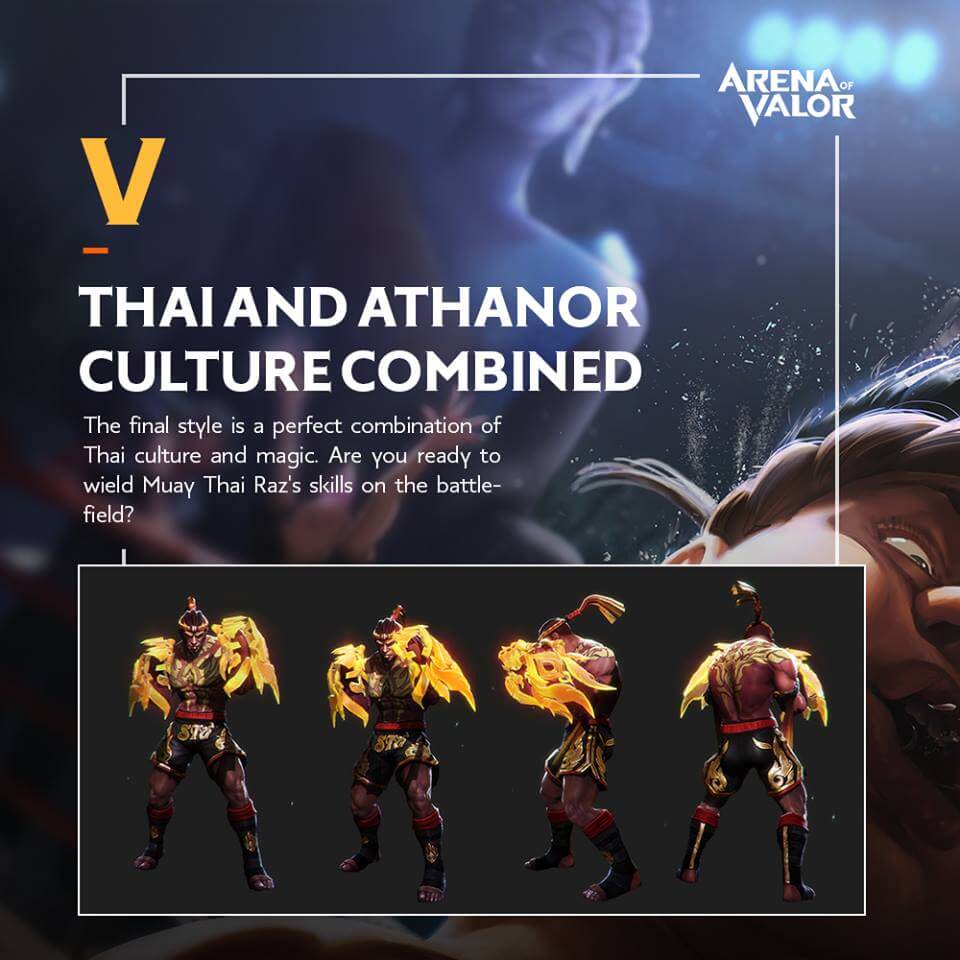 GAMEPLAY VIDEO